Jose Mourinho feels a Tottenham win the Champions League final could start a run of multiple trophies.
Spurs face Liverpool in an all English final on Saturday week at Madrid's Metropolitano Stadium with the Londoners hoping to lift the European Cup for the first time in their history.
Two-time Champions League winner Mourinho feels a Tottenham victory would give Mauricio Pochettino's side the belief to compete for multiple trophies in the coming years.
"Of course, Spurs is not winning titles and to win the first one, the biggest one of all, would be, of course, fantastic and would mean to win other domestic trophies, because the Champions League is the biggest one of all", the Portuguese told Sky Sports.
"I think, big match, of course, with huge levels of pressure. We used to say finals are not to play, finals are to win."
Liverpool boss Jurgen Klopp is also seeking a first Champions League final victory, having lost the 2013 decider with Borussia Dortmund and last year's final with Liverpool.
Mourinho thinks a third straight defeat would be difficult to take for the German.
"Being a manager and understanding what it means for a manager to play a Champions League final, there is always a negative side of it and the negative side is that one team is going to lose it,
"If Jurgen wins, it is an incredible achievement for him, if Jurgen doesn't win... you know, to lose three Champions League finals has to be really, really hard. But in this moment, he is a positive guy and I think he just thinks about winning."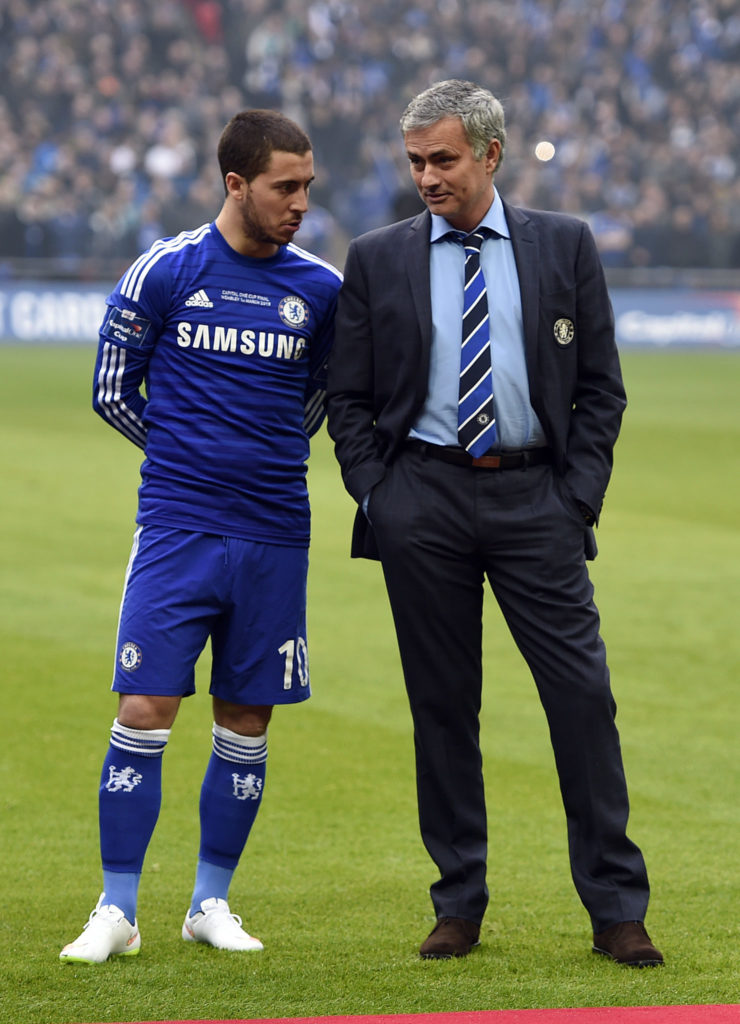 Mourinho also thinks Eden Hazard will be keen to put in a big performance for Chelsea in next week's Europa League final against Arsenal in Baku.
The Belgian attacker is expected to make a €100-million move to Real Madrid this summer, with Hazard admitting he's already decided his next move.
"It looks like it is the last match in blue for Eden Hazard, a player that was crucial for Chelsea success in this last generation.
"I think Eden will try to be what he is the majority of the time, a fantastic player on the pitch and to win and go, possibly, I don't want to say more than possibly, to Real Madrid with a last trophy for Chelsea."