Ireland legend Paul McGrath turned 60 today. Unsurprisingly given the affection with which he's regarded, there has been an outpouring of  appreciation.
Of course, everyone remembers his heroics against Italy at USA 94. And for an older vintage, his club exploits at Manchester United and Aston Villa can't be overlooked.
But not many people witnessed the Leinster Senior League-era Paul McGrath. Perhaps it won't come as a surprise that an Irish football connoisseur like Brian Kerr is one of the few who actually did!
The former Ireland and St Patrick's Athletic manager joined us on Off The Ball ahead of Wednesday's Premier League action. But he began by dusting off fond memories of an up-and-coming McGrath.
"I saw him playing for Dalkey United in the Leinster Senior League," Kerr said of a time when he himself was player-manager of Terenure.
Brilliance
"I put myself on the bench and I watched the brilliance of this young lad in the middle of the pitch.
"And I thought, 'Woah, what's he doing playing at this level, in this league?' At the end of that season, the late, great Charlie Walker signed him for St Patrick's Athletic. And then a year-and-a-half later, the story really began when he hit the headlines and transferred to Manchester United and went on to have the brilliant career that he had."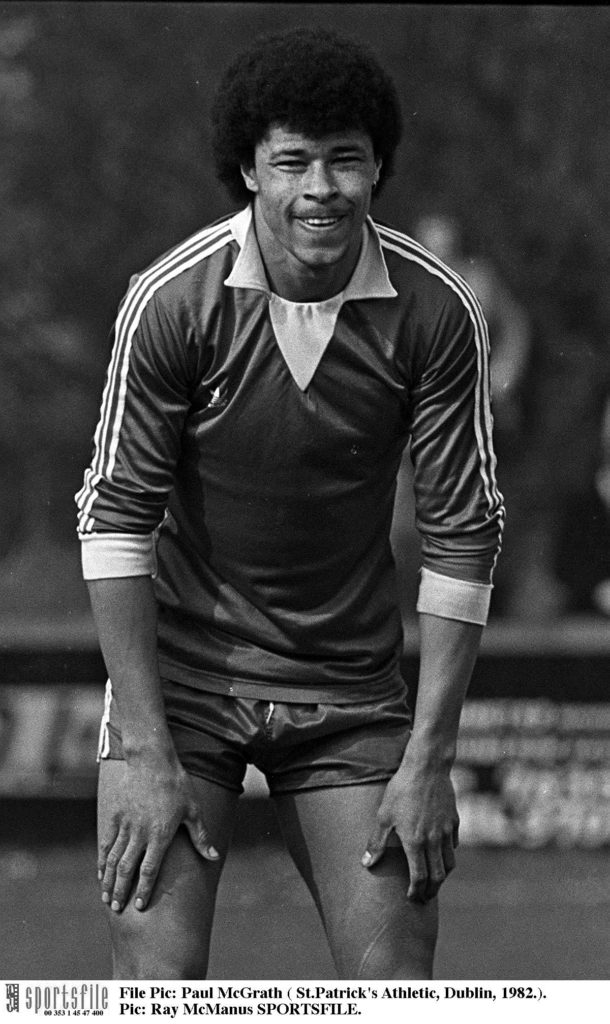 Such was the impression McGrath made on Kerr, he could recall minor details about the day.
"It was a very, very wet Sunday morning I think in about November," he continued.
"I remember we couldn't play home games until after the cricket season had finished. That sounds a bit odd but that's how it was.
"So we had a glut of home games and that was one of the Sunday morning home games for the second team. And this outstanding individual was playing in it. I did see him again later that year playing for the league in the Oscar Traynor Cup final against the Mayo League.
"Charlie Walker was there and I believe Charlie signed him for St Pats the next day. I obviously saw him in bigger games after that!"
You can also read about Kenny Cunningham's recollections about playing with McGrath here.