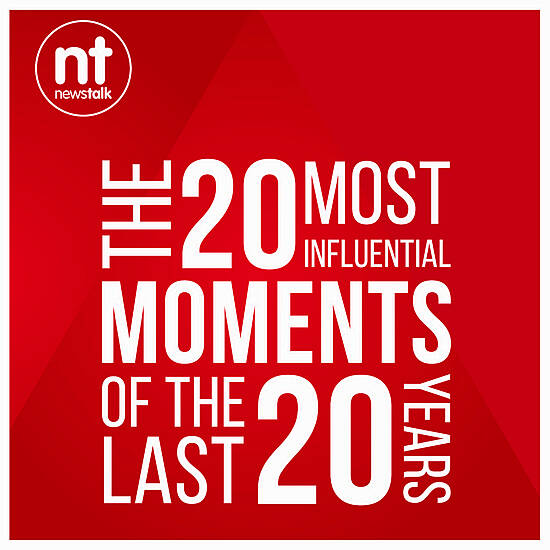 As 2020 comes to a close, Newstalk is asking you to look back and decide: what do you think was the most influential moment over the last 20 years? From 9/11 to the Queen's visit to Croke Park, you won't be short of choices. We'll be chatting about these key moments on air between now and Christmas.
Listen and subscribe to 'The 20 most influential moments of the last 20 years' on Apple Podcasts, Google Podcasts and Spotify.
Download, listen and subscribe on the Newstalk App.
You can also listen to Newstalk live on newstalk.com or on Alexa, by adding the Newstalk skill and asking: 'Alexa, play Newstalk'.
Latest Podcasts