Supporting Irish businesses is vital this year, so in the lead up to Christmas Newstalk is featuring different local businesses around the country from a variety of sectors with thanks to the Local Enterprise Offices.  Pat Kenny chats with Pat McArdle of Dreambeans Coffee.
Dreambeans Coffee is an award-winning Irish coffee company.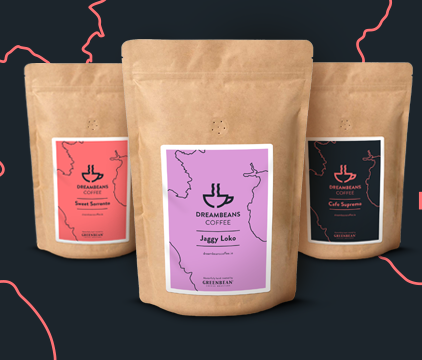 All the coffee is hand roasted, blended, packed and dispatched in Dundalk Co Louth.
Owner Pat McArdle has been working in the coffee industry for over 20 years and established his own online coffee company in 2018.
The company's latest blend - Rising Tide - is aimed at sea swimmers. McArdle's whole family, including six children, swim every day and developed Rising Tide to help get them moving again after the cold water shock of swimming in the sea in November.
Their business has flourished during Covid. As more people are working from home and switching to home grinding more than ever before.
#LookforLocal
Download, listen and subscribe on the Newstalk App.
You can also listen to Newstalk live on newstalk.com or on Alexa, by adding the Newstalk skill and asking: 'Alexa, play Newstalk'.