ShinAwiL CEO and Founder, Larry Bass caught up with Kieran on The Hard Shoulder as part of Newstalk's partnership with Gateway to Europe. Larry travelled with the group to check out the opportunities and talent in TV and Film in the States.
Gateway to Europe are a not-for-profit collective of Irish service providers hoping to showcase Ireland as Europe's premier location for foreign investment through events in the United States...
Download, listen and subscribe on the Newstalk App.
You can also listen to Newstalk live on newstalk.com or on Alexa, by adding the Newstalk skill and asking: 'Alexa, play Newstalk'.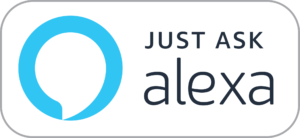 Larry, in what context are you here as part of the Gateway to Europe trip?