Whirpool is recalling thousands of washing machines amid concerns over a fire risk.
It affects certain Hotpoint and Indesit branded models sold between October 2014 and February last year.
Around 11,000 machines are believed to be impacted in Ireland.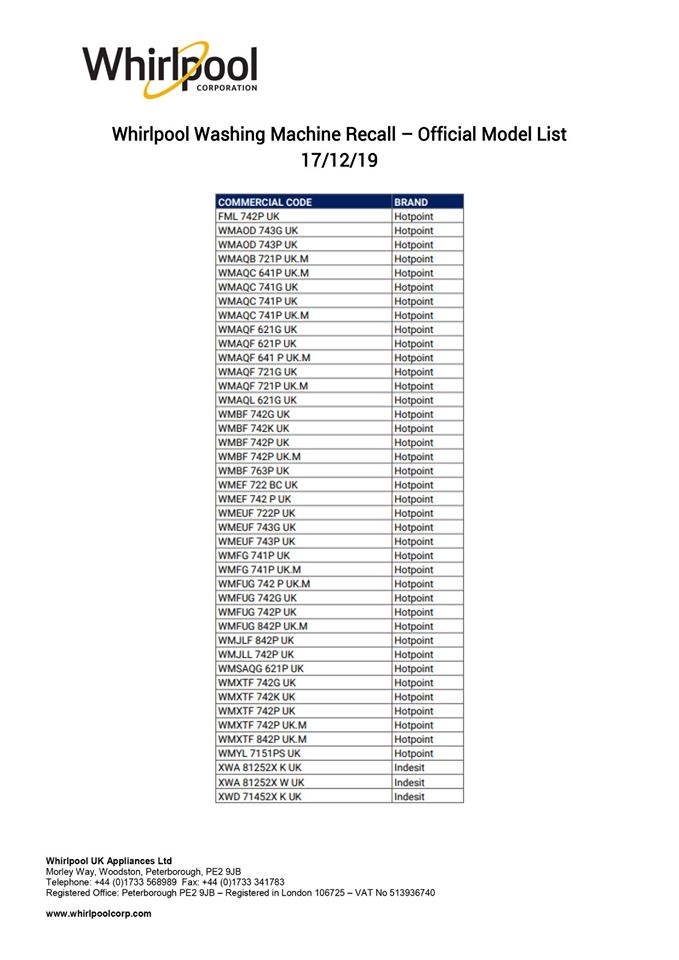 A flaw with the door-locking system may lead them to overheat and potentially catch fire.
In a statement, the company said: "If your washing machine is affected, once you register it we will contact you to either have it replaced free of charge with a like-for-like model, or have a free-of-charge in-home repair of your current machine.
"To avoid all risk associated with the use of affected models, you should unplug your washing machine and not use it.
"If nevertheless you do choose to use your appliance, you should only use cold water cycles of 20C or lower, as this significantly reduces the risk.
"If your washing machine is not affected, you do not need to worry – your washing machine is safe to use as normal."
Anyone impacted can call 0818 903 281 or visit https://washingmachinerecall.whirlpool.ie - however, both the hotline and website were having issues on Tuesday afternoon following the announcement.
Whirpool launched a major recall of potentially dangerous dryers earlier this year.