Cervical cancer campaigner Vicky Phelan says she feels "honoured" after receiving the Freedom of Limerick at an awards ceremony in the city tonight. 
Originally from Kilkenny, Vicky lives in the city with her family and is only the fifth woman to receive the rare accolade.
Speaking to Newstalk Breakfast ahead of tonight's ceremony, Vicky said: 
"I am deeply honoured, to be quite honest, because I never realised there were so few women who went before me.
"So I'm only the fifth woman in Limerick to have this award bestowed upon them; and the women that have gone before me have been fairly serious contenders.
"So it's great to be another woman to add to that list - and please God there'll be more than that".
Listen and subscribe to Newstalk Breakfast on Apple Podcasts or Spotify.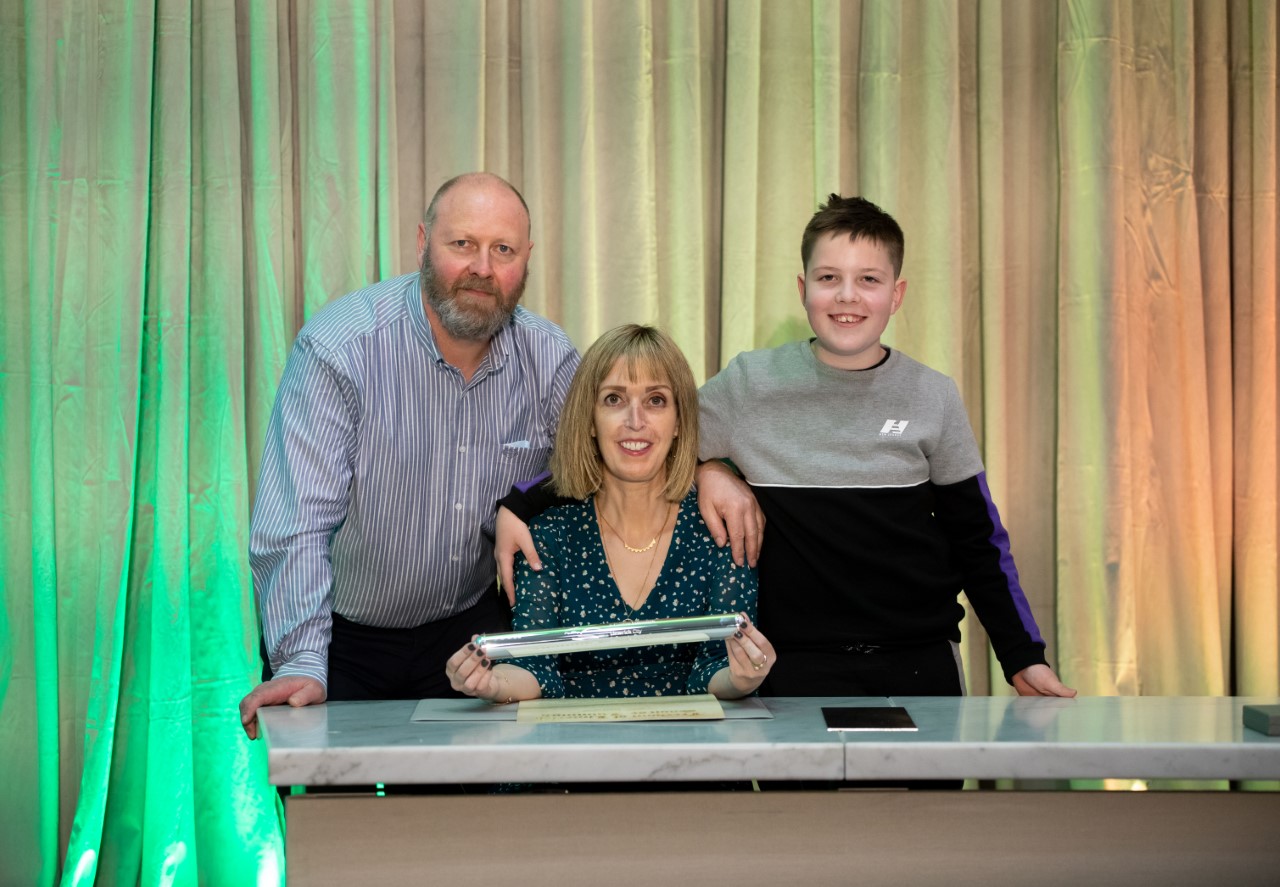 She continued: 
"I've lived in Limerick far longer than I lived in Kilkenny, so I suppose I could argue that point too.
"But it definitely means a huge lot to me and my family".
She added that the award means she now has some rather special privileges: 
"I think I can walk a herd of sheep up O'Connell Street or something like that.
"That's pretty much it, I don't get much else out of it".
Chemotherapy
In November Vicky announced that she was stopping chemotherapy in order to spend "quality time" with her children over Christmas. 
"So I kind of thought, I have to give the chemotherapy a go because I didn't really have any other options and all I could think of was, 'It's October now and [nearly] Christmas, and I really want to see Christmas," Vicky said.
"So I had to do it for the kids." 
However, chemotherapy left her bed bound for 11 days and "I couldn't even have a conversation with them [her kids]."
Her son, Darragh, was too nervous even to come into her room as he was worried he would pass on some other disease to her. 
"Four weeks ago I didn't think I'd see Christmas, that's how real this is for me… At this stage, I've been fighting this terminal part of the disease since 2018," she said.
After posting on social media about her decision, Vicky received a flood of messages but one that stood out was from a woman whose mother had died of cancer when she was young. 
"She was ten when her mother died… She said, 'All I have of memories [are] of my mother are her being thrown in bed, sick and suffering.' 
"She said, 'I think what you're doing is so brave, I would rather have had a shorter time with my mother but more quality.' 
"And I just think those kind of messages to me really validate what I'm doing… I would rather my children have memories of doing stuff with me and if I go sooner, then so be it."
Main image: Vicky Phelan receives the Freedom of Limerick with her son.