A test flight of the longest non-stop commercial flight has touched down in Sydney.
The Qantas Boeing 787 Dreamliner landed 19 hours and 16 minutes after taking off from New York.
49 passengers and crew were on board, with a series of experiments run during the flight to test their health and well-being during the 'ultra long haul' flight.
Those on board included Irish-born Alan Joyce, who is CEO of Qantas.
Scientists are working with the airline to develop ways to ensure passengers and crew get adequate rest and exercise, as well as establishing correct sleeping patterns.
Other tests included adjusting cabin lighting and in-flight meals in a bid to reduce jetlag.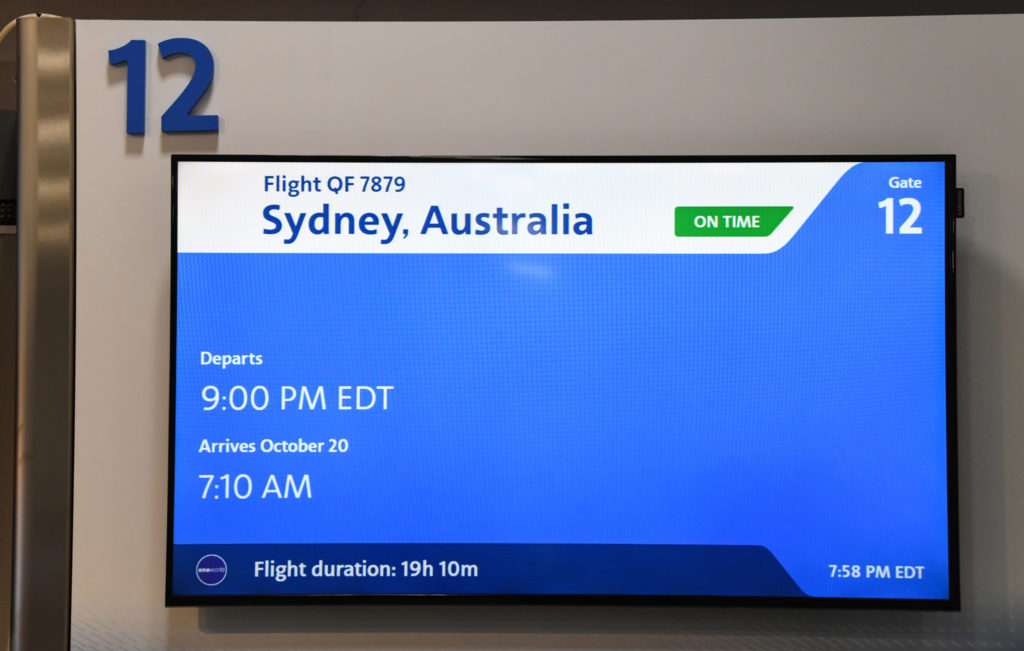 Qantas captain Sean Golding led four pilots operating the flight, and said it went "really smoothly".
He explained: "We had a lot of interest from air traffic controllers as we crossed through different airspace because of the uniqueness of this flight.
"We also had a special sign off and welcome home from the control towers in New York and Sydney, which you don't get every day."
He added: "Overall, we're really happy with how the flight went and it's great have some of the data we need to help assess turning this into a regular service."
Qantas is due to hold two more research flights in the coming months - one from London to Sydney, and another from New York to Sydney.
Management are then set to make a decision on what they've dubbed 'Project Sunrise' - a plan to operate regular, non-stop commercial flights from Australia to London and New York - before the end of the year.
Main image: The Qantas Boeing 787 Dreamliner plane arrives at Sydney International Airport after flying direct from New York on Sunday, October 20, 2019. David Gray / Getty Images for Qantas