A Co Wicklow farmer says playing music "which caters for all tastes" to his cows produces better milk and happier animals.
Dairy farmer Joe Hayden has been playing uplifting tunes for his 180-strong herd who he calls the 'Baileys Ladies'.
His farm has been producing cream for Baileys since the product was launched in 1974.
He said he grew up with the understanding that cows "need to be looked after in the best ways possible".
Joe has been working on the dairy farm for over 40 years and says "the pleasure and the joy" he gets from working with the animals never fails him.
Music and interaction with the human voice was one way of settling cows in the past, particularly at milking time, he said.
He told Lunchtime Live that playing songs to the animals is just a way of "continuing with a tradition that's always been there".
His 'Baileys Ladies' are the most beautiful in the world and each of them have their own name, he said.
Joe added: "Even today, we know this has been scientifically proven and it's not just an old wives' tale that goes back hundreds of years."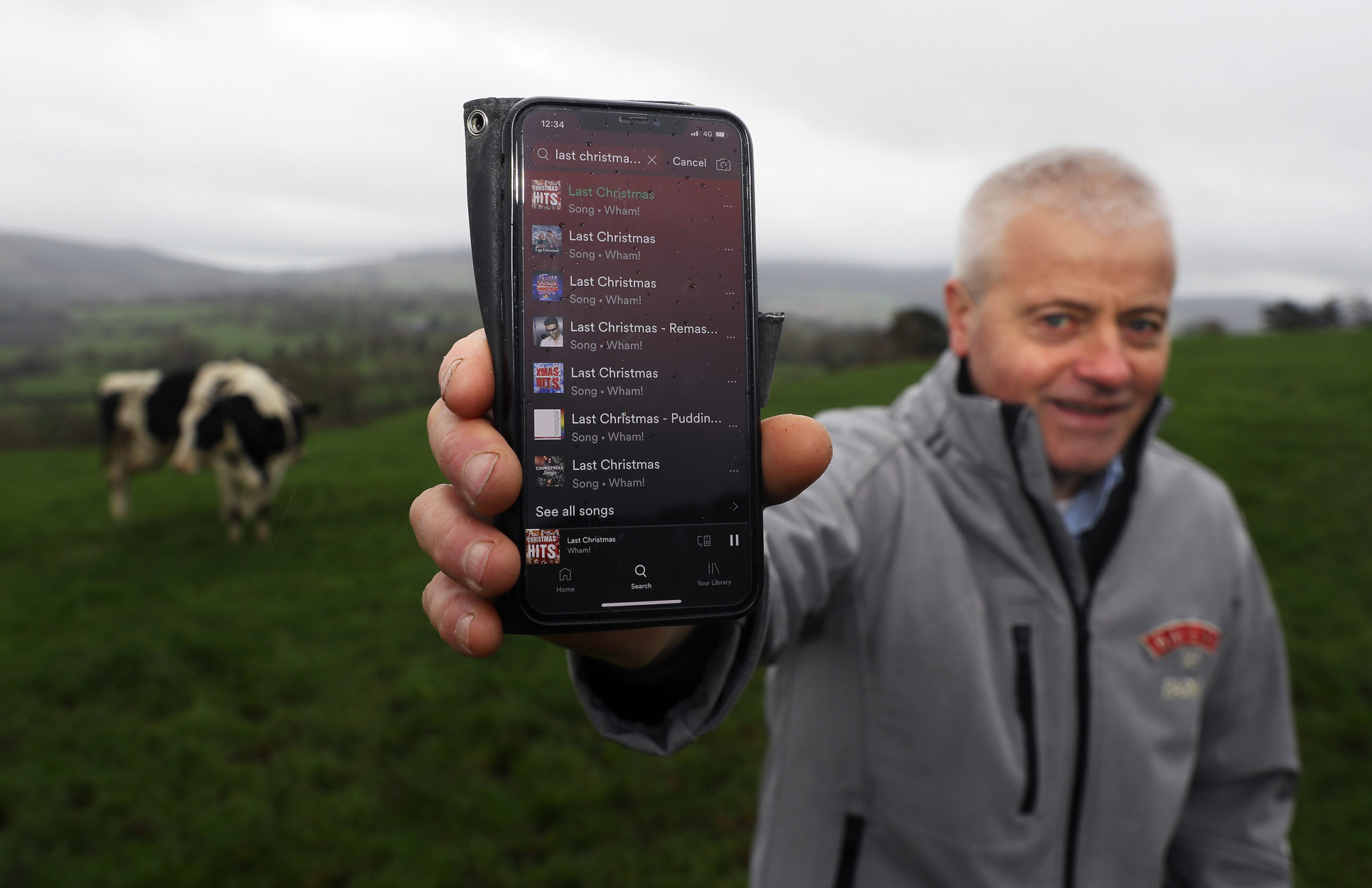 As for the music choices, Joe says he likes to "cater for all tastes".
He explained: "For some of the older ladies we find that a bit of Bruce Springsteen or John Denver seems to do it for them.
"Just to be sure that the younger ladies are getting their say as well, we play a bit of Coldplay or The Killers, that seems to go down very well.
"And of course we're going to play a few Christmas carols over Christmas, our cows are very much part of our family and we want them to celebrate all occasions with us as well."
Joe likes to play uplifting music both for his ladies and himself.
He said the year has been difficult for him and the industry, but said agriculture in Ireland "has stood tall" this year, showing "how sustainable it is".
"Even through the worst kind of a pandemic, we continued to do our work," he added.
"I think we feel we have a great responsibility in what we do...we're battle-hardened when it comes to dealing with the more difficult times."
Images: Dairy farmer Joe Hayden on his farm in Co Wicklow. Picture by: Brian Lawless/PA Wire/PA Images