The transfer of over 200 patients from Wexford General Hospital will continue today after a blaze broke out on Wednesday.
The fire is now under control, and Wexford Fire Service remained at the hospital overnight as a precaution.
No injuries have been reported; however there is significant water damage to the building.
The National Ambulance Service ia working with the hospital to treat patients and transport them to St Luke's Hospital in Kilkenny, University Hospital Waterford, as well as St Vincent's Hospital and the Mater Hospital in Dublin.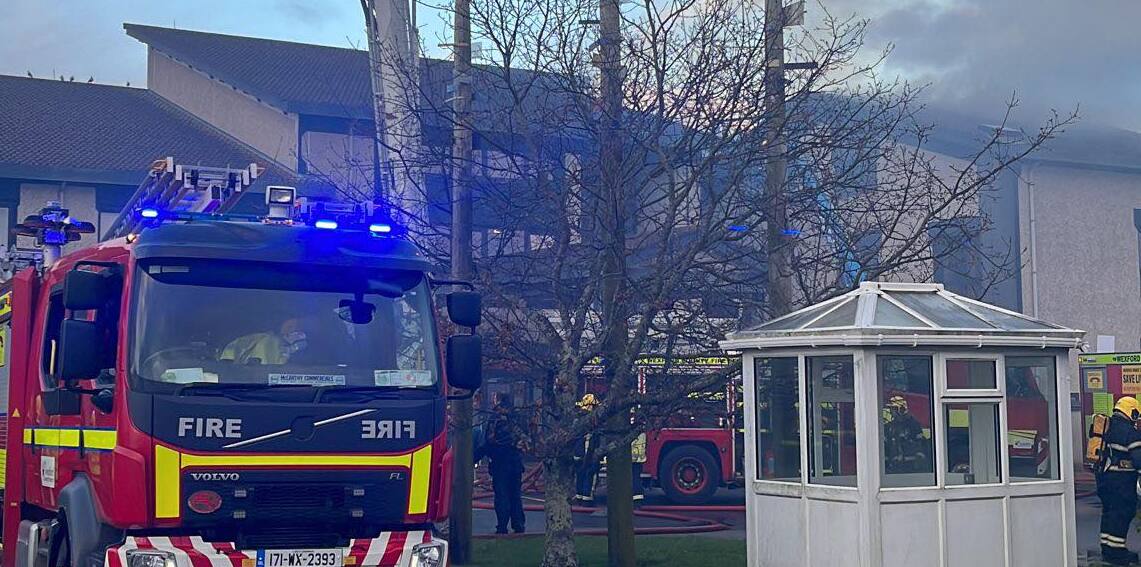 In a statement, the Ireland East Hospital Group said the process of transferring all patients will take up to 24 hours.
Wexford's Accident and Emergency Department will remain closed until further notice, and all elective procedures and outpatient appointments scheduled for this week have been cancelled.
Anyone with a query regarding the transfer of patients can call a special helpline on 053-915-30-12.
'Terrible incident'
Taoiseach Leo Varadkar has expressed his shock regarding the fire, and paid tribute to emergency personnel.
"This terrible incident strikes to the heart of the community in Wexford and the broader region," he said.
"Fire crews and other emergency personnel have been fighting this major emergency for many hours. We pay tribute to their dedication and heroism.
"Our thoughts are also with the hundreds of patients who have had to be evacuated from the hospital, as well as their families, and the staff and management dealing with this unprecedented situation," he added.
Mr Varadkar said he will be receiving an update on the situation on Thursday, and the Government "will do whatever is required in the aftermath of this emergency."
The public is being asked not to come to Wexford General Hospital and to stay away from the area.
Anyone requiring emergency care in Wexford should attend their closest alternative Accident and Emergency service.
The hospital is coordinating with relevant authorities to determine the location and cause of the fire.
Additional reporting: Aoife Kearns
Main image: A view of Wexford General Hospital in September 2011. Picture by: PA Images / Alamy Stock Photo