A number of Müller products are being recalled over fears they may contain small pieces of metal.
Batches of the company's yogurt, dessert and rice products are impacted.
The Food Safety Authority of Ireland (FSAI) says point-of-sale recall notices will be displayed in stores.
In a statement, Müller UK and Ireland said: "The [recall] decision follows the identification of a fault with a roller supporting belts used to transport fruit in its factory.
"The roller was misaligned potentially causing small pieces of metal to drop into the fruit.
"Müller has stressed that it has not detected any metal in samples from the affected batches.
"But the company has taken the precautionary measure of recalling certain products made during the period when this manufacturing fault developed."
You can see a full list of the impact products below, with nine different products affected.
The company has noted that none of its other products are impacted.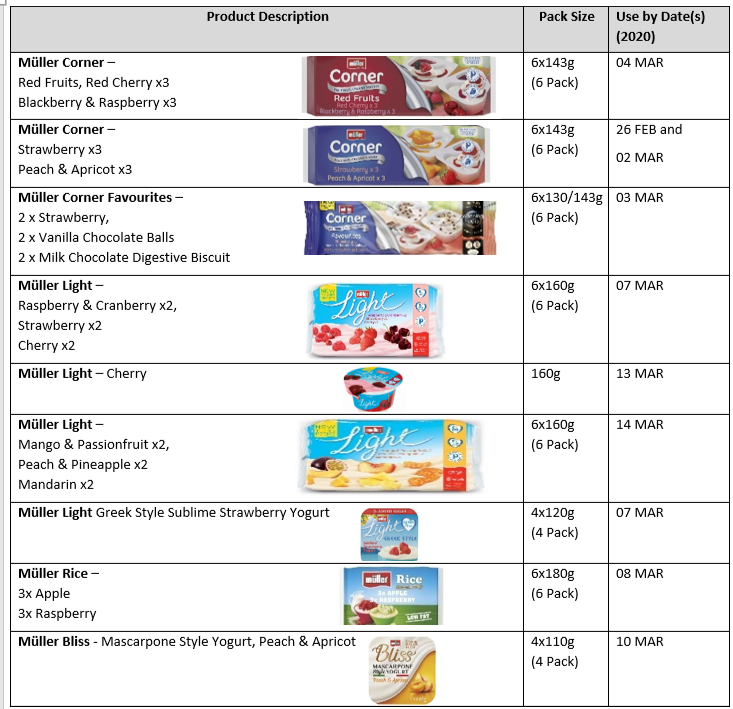 Main image: Food Safety Authority of Ireland.