Updated 14:20
Cabinet has approved plans to introduce new a system of penalties for speeding.
The legislation put forward by Transport Minister Shane Ross will see driver facing harsher penalties, the faster they go.
If the new system is brought in, drivers caught 10kph above the limit will face two penalty points and a €60 fine – less than the current sanctions.
However, anyone caught more than 30kph over the limit could face prosecution and a €2,000 fine.
Some rural ministers have previously raised concerns about the plan; however, there was no major row at Cabinet this morning before it was approved.
Fianna Fáil has already indicated it will oppose the plan and this afternoon, the party's transport spokesman Marc MacSharry said the proposals need a second look.
"Somebody going 10km over the limit in a housing estate or a highly developed area is absolutely fatal," he said.
"Somebody going 10km over the limit on a motorway – certainly we don't want to see it but is it as fatal? No.
So I think we need to take a more focused approach, a more focused look, and be advised by the Road Safety Authority but also international best practice."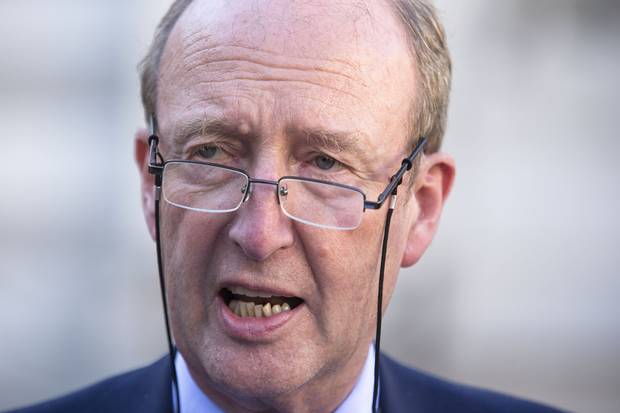 Transport Minister Shane Ross has said he still hopes to convince TDs to drop their opposition to the plans.
"There are minor infringements and really serious dangerous infringements.
"All infringements are serious, but we want to graduate it - that's what we've done.
"We've listened to what they have to say - I don't think there's a plot of any sort".
"I'm sure they probably have reservations about the detail, but I'd ask them to study what we have done since it came originally to the Cabinet.
"We changed it to take account of their difficulties, and we've made it actually a little bit more lenient than it was initially".
Donna Price, whose son was killed in a road crash in 2006, says the changes will save lives.
"We're outraged at the suggestion that Government colleagues of Minister Ross will come out and oppose this legislation.
"Too many of our families have been already destroyed by drivers who continue to break the road traffic laws, and we must have effective deterrents in place".