A concerning and worrying picture has emerged of the situations women face when travelling alone after dark.
Over 2,700 respondents from across Ireland have given their experiences and views on walking alone at night, as part of a Newstalk Breakfast survey.
The initiative came after an increasing number of women contacted Newstalk to share their stories.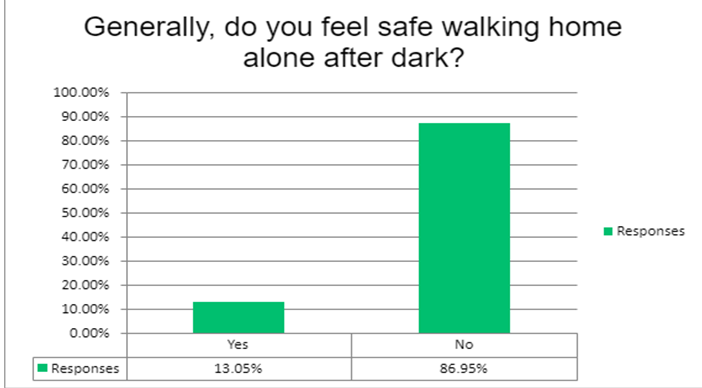 Below are just some of the main findings from the research:
When asked 'Generally, do you feel safe walking home alone after dark', 87% said no.
13% of women say they have been attacked after dark, with 60% saying they have been verbally harassed
More than one in three (36%) of women say they have been followed while walking home
Newstalk Breakfast revealed the results of the research today and throughout the week will hear from women, get reaction from government and representative groups, share some of the harrowing experiences women have had and ask, how can we make our streets safer?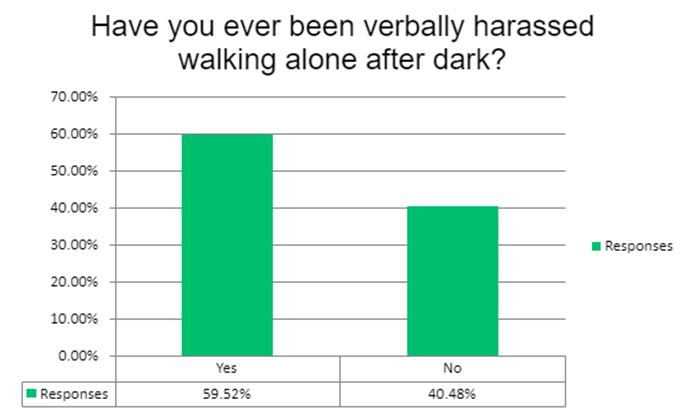 Later in the week, the results of a survey of our sitting female TDs and senators will also be revealed on the show.
Newstalk's Managing Editor Patricia Monahan said: "We have been inundated with stories of women who feel intimidated or worse, have suffered harassment or attacks on our streets after dark.
"It is important that these stories are heard and that the task of making our streets safer is taken seriously."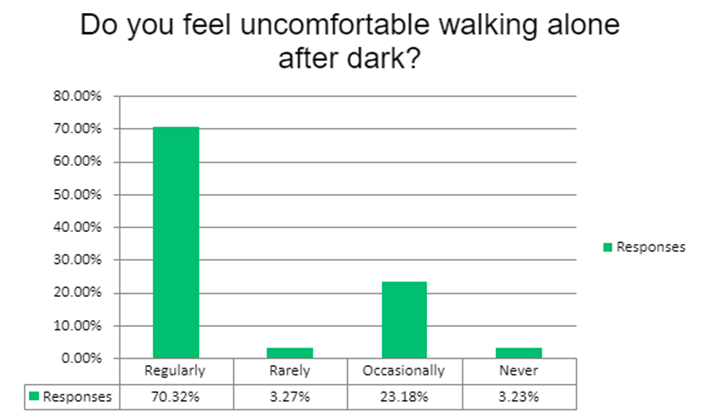 Hundreds of women have shared their stories and below are just some of the responses that have been received:
'When I was 17, I was walking home after school and got the luas. This person followed me onto the luas and proceeded to put their hand up my school skirt and people just sat there when it happened.'
'I was grabbed outside my own home by a young man who followed me off the bus. I fought him off. I never walk alone after dark. In fact I never go out alone after dark except in my car.'
'I was harassed and surrounded by four men in Dublin City centre before midnight who sexually harassed me with multiple bystanders. I was just after leaving my friends to catch a taxi less than 5 minutes away.'
'I was assaulted in 2018 on a night out and have not been on a night out since…I still live a wonderful and fulfilled life but I do not feel safe in my own city.'
Tune in to Newstalk Breakfast from 7am to hear more throughout the week.
If you've been affected by any of the issues raised by this article, you can contact the Dublin Rape Crisis Centre on their national 24-hour helpline at 1800 77 8888.
Main image: File photo.

Picture by:

 

Julian Stratenschulte/DPA/PA Images