More than 51,000 children's toys have been destroyed over concerns they are unsafe.
The toys were seized and destroyed by the Competition and Consumer Protection Commission (CCPC) as they did not meet Irish and EU safety standards.
Around 6,000kg of the items seized included soft toys, teddy bears, toy guns, and inflatable toys with small parts and battery-operated toy dogs.
The products, which were included in toy consignments examined by Revenue's customs service over several years, were deemed to be unsafe for use over risks of potential choke hazards and chemical issues.
The CCPC is advising people buying gifts for kids this Christmas to ensure the products have the CE mark which indicates the product is in line with regulations.
They are warning customers to be especially careful when making purchases online as unsafe products may pose a risk to children.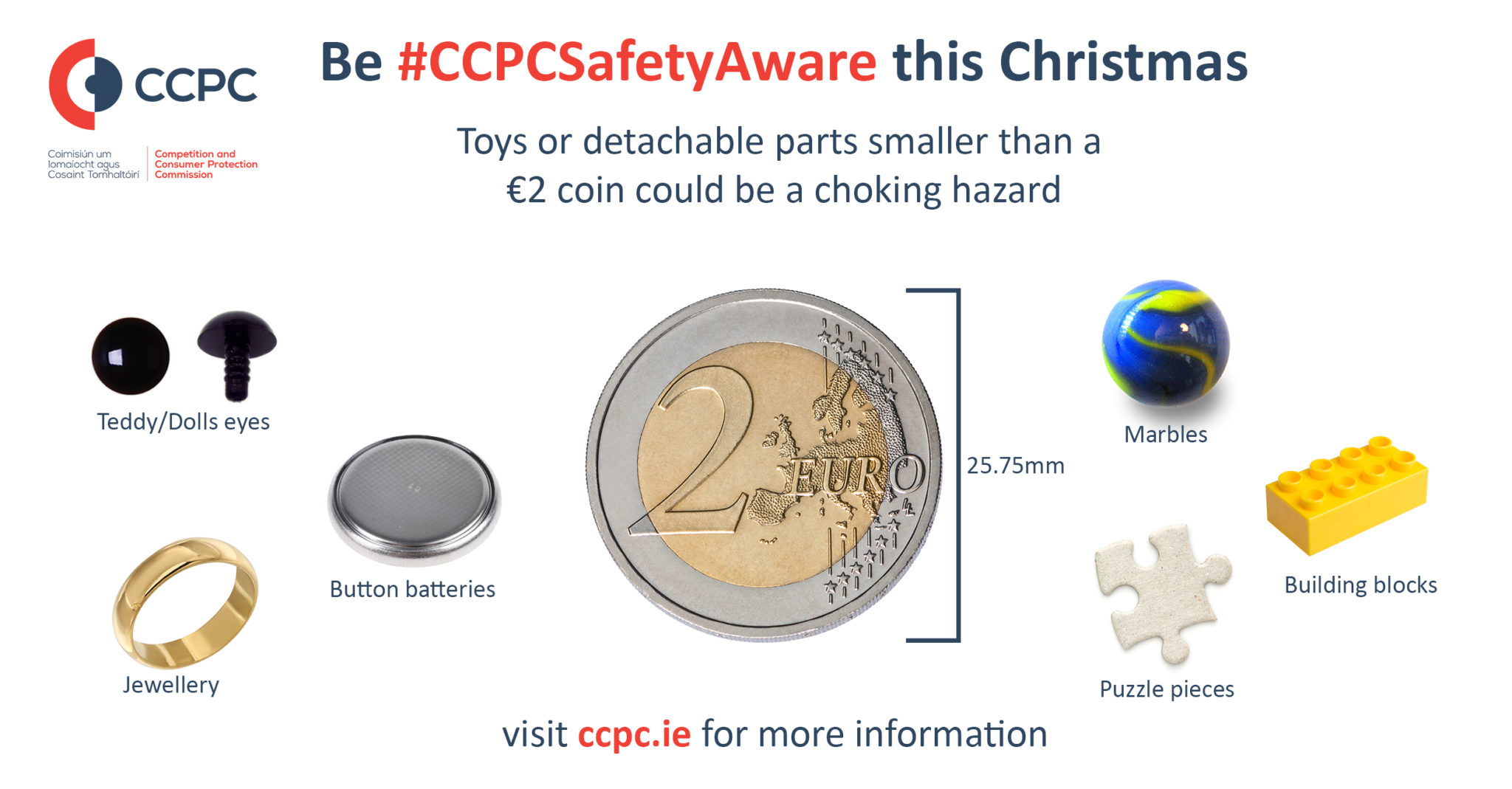 The consumer body has outlined a number of things for people to look out for when buying toys this festive season.
Customers should check for the CE mark on children's toys before buying them, as this designates that the manufacturer is compliant with safety standards.
This should appear on the product, in the instruction manual or on the packaging and be easy to read.
People should always buy from reputable retailers and if buying online, it is important to research the company you are buying from.
The CCPC warns that any toy parts smaller than a €2 coin could pose choking hazard to young children, so customers should check whether there are any of these parts in the item before giving them to kids.
Finally, people should check age guidance instructions on all children's toys and check for sharp edges, long cords or cables.
Main image: The toys being destroyed by the CCPC. Credit: CCPC