The number of people in intensive care with COVID-19 has hit its highest figure to date.
A total of 158 patients who've tested positive for the virus are now being treated in the country's ICUs.
Critical care units in 13 hospitals are at full capacity, while only 30 adult ICU beds are free nationwide.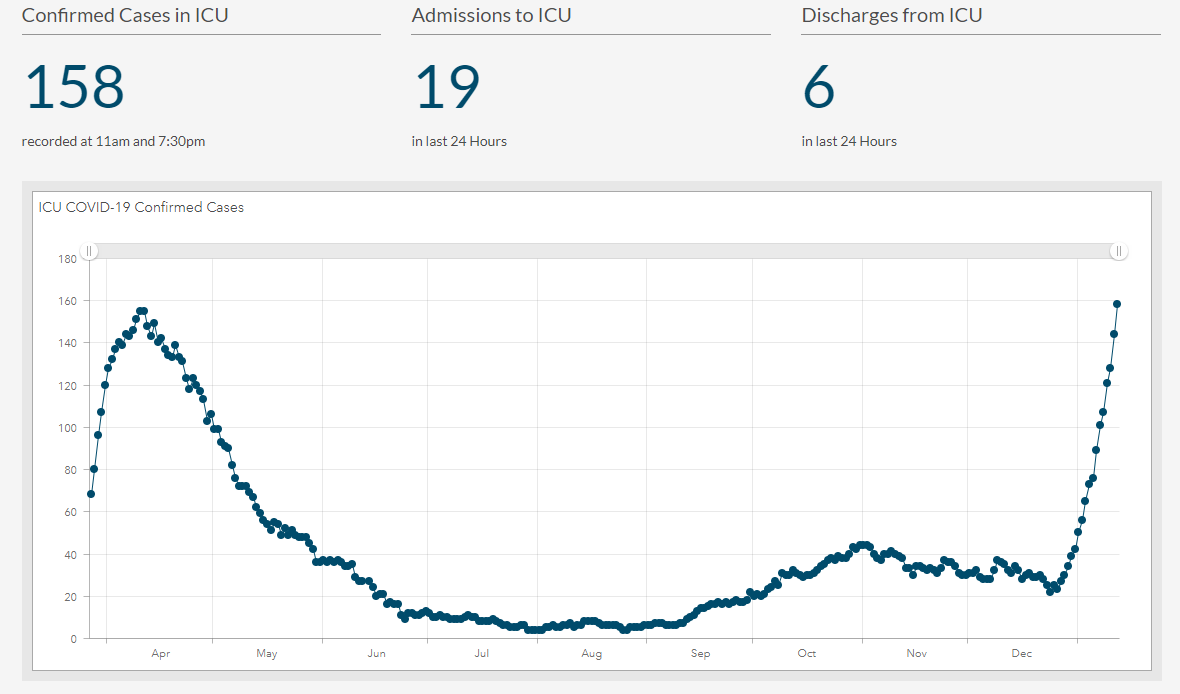 As of this morning, 1,700 patients were in hospital with the virus.
Around 4,000 healthcare workers are unavailable at present due to being sick with COVID-19 or close contacts.
Earlier, the HSE's Dr Vida Hamilton said unfortunately hospital numbers will continue to rise.
However, she said Ireland is unlikely to face scenes like those from Italy last year - saying officials "will do everything we can to give everybody in the population their best opportunity to survive".
There has been some positive news in recent days, with an acknowledgement from health officials that we're beginning to turn a corner with the daily case figures.
It is, however, likely to be a few weeks before that trickles down to the hospital system.
Meanwhile, another vaccine could be available soon - the EU has received an application from AstraZeneca for the approval of its jab, while the first doses of the Moderna vaccine should arrive here shortly.
Main image: File photo of a ventilator in an intensive care unit. Photo: Jens Büttner/dpa-Zentralbild/ZB