Minister for Agriculture Charlie McConalogue says he is "confident" that the Mica redress scheme will give homeowners the 100% redress demanded by campaigners. 
Speaking to On The Record with Gavan Reilly, Minister McConalogue said that: 
"I absolutely believe that it needs to be 100% [redress] and that's what I'm working with [Housing] Minister O'Brien to achieve and I'm very confident that we will get a scheme which will achieve that."
The minister, who also is a TD for heavily impacted Donegal, said this was an issue he had taken a close interest in for a number of years: 
"It is really important from my point of view that homeowners… most of whom have existing mortgages on their properties, that they do get full financial support... and that's certainly my objective working with Government colleagues."
Listen and subscribe to On The Record with Gavan Reilly on Apple Podcasts, Google Podcasts, and Spotify.
Download, listen, and subscribe on the Newstalk App.
You can also listen to Newstalk live on newstalk.com or Alexa, by adding the Newstalk skill and asking: 'Alexa, play Newstalk'.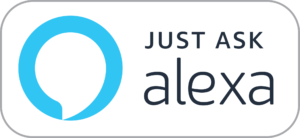 Campaigners have feared that the Government would approve a scheme that capped redress at 90% of a property's value. 
However, Minister McConalogue said that, "Anything short of that [100% redress] isn't what I believe will be the outcome here. 
"There's very significant engagement across Government, there's a very strong commitment from Government to support homeowners to address this issue. 
"And, certainly, I'm confident that where we get to will be one which actually delivers a scheme that… allows them [homeowners] to get their homes fixed and cover the cost of it."
Cabinet approval
Minister McConalogue was unable to confirm whether the proposals would be brought before the Cabinet this Tuesday as expected. However, he did say that, "everyone is working to ensure that it comes to cabinet as quickly as possible."
He added:
"What homeowners want us to do is ensure the scheme is right and that it stands the test of time because it will be something that homeowners will be availing of for many years to come. 
"And therefore it's important that it's one structurally which serves them well and covers the cost properly for them." 
Main image: Protesters holding placards during a demonstration in Dublin to demand a 100% redress scheme for homes and properties affected by bricks contaminated with mica. Picture by: PA.