The live events sector can look forward to going back to work in September, according to the Green Party Leader.
The Cabinet sub-committee on Covid-19 has concluded its meeting and agreed to meet again on Monday where the timeline for reopening will be finalised.
Restrictions around confirmations, communions and public transport are expected to be the first things to be eased.
It has also been confirmed there will be further engagement with the organisers of Electric Picnic over the weekend.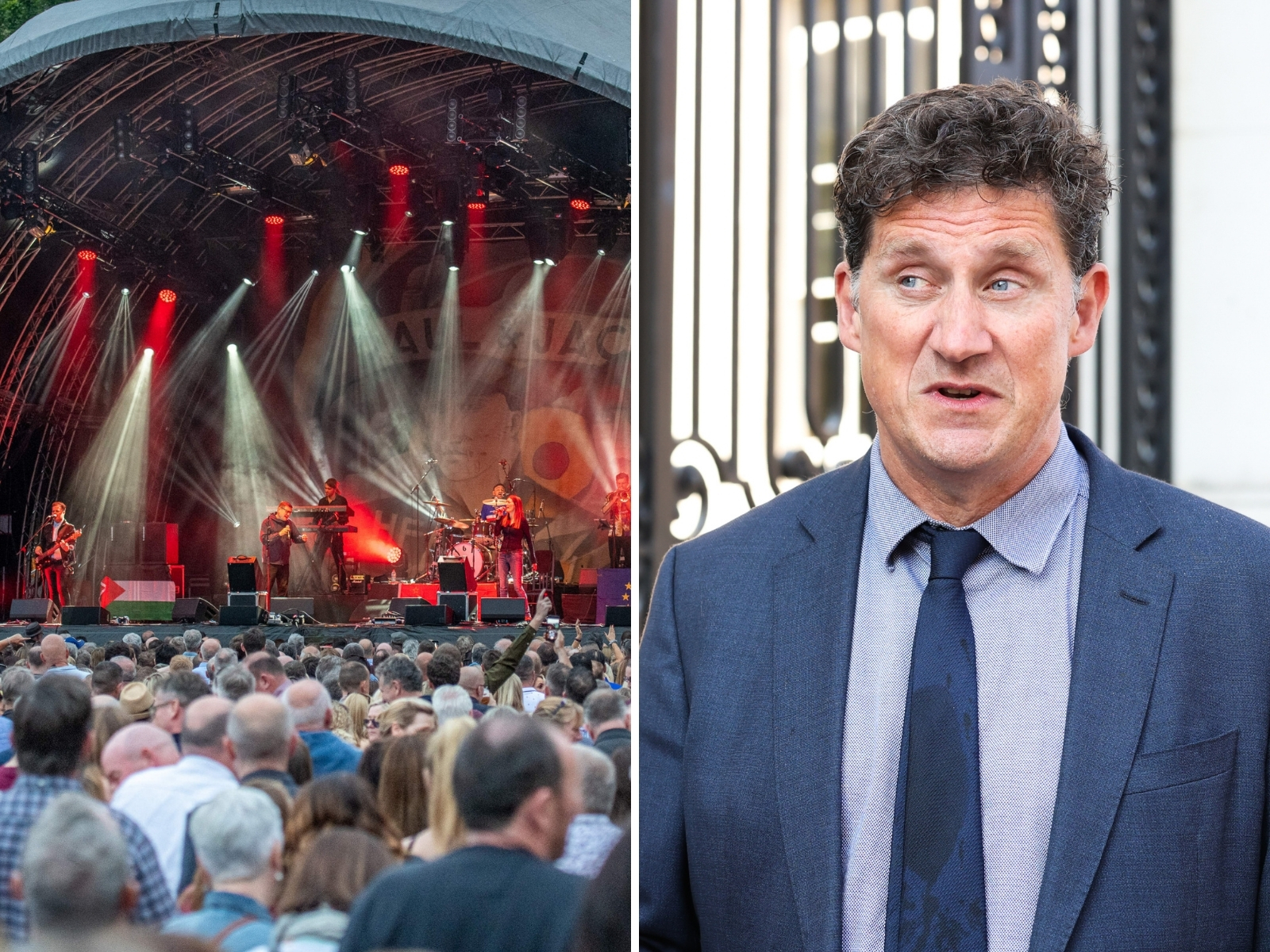 As he left today's meeting, Minister Eamon Ryan was asked whether those in the entertainment sector will be back in work next month.
"Yeah, I think so yes," he said. "Not just them but the local bingo halls, local bowling clubs – there are a whole range of different activities that have been held back by this virus.
"But now, we still have to be careful; there will be trust and a lot of responsibility and we are not going to rush back. We are not going to do it recklessly."
"Significant month"
Speaking at Government Buildings this evening, the Taoiseach Micheál Martin said he expected to see restrictions on live entertainment, theatre and the arts eased from next month.
It is expected restrictions around returning to the workplace will also be eased in September, but night clubs will be one of the last things to reopen.
Mr Martin said it would be the latter part of September before major changes are made.
"We are looking at certainly close to 90% vaccinated the week commencing the 6th so that gives you some indication," he said.
"NPHET are clear that they want a two-week gap after the last second dose is administered so to speak so I think September will be a significant month."
Vaccine
At the meeting this afternoon, health officials told ministers that 87% of adults are now fully vaccinated.
They noted the high prevalence of Delta in Ireland are said the reopening roadmap should be planned on the basis that case numbers and hospitalisations have not yet hit their peak.
Reporting from Kacey O'Riordan