"Ireland can play a role" in helping Ukraine become an EU member state, an Irish MEP has said. 
Today Ukraine's President Zelensky addressed the European Parliament and urged the bloc to speed up his country's application for membership. 
"We have proven our strength," he said. 
"We have proven that, as a minimum, we are exactly the same as you. 
"So, prove that you are with us. Prove that you will not let us go. Prove that you indeed are Europeans. And then life will win over. And light will win over darkness. Glory be to Ukraine."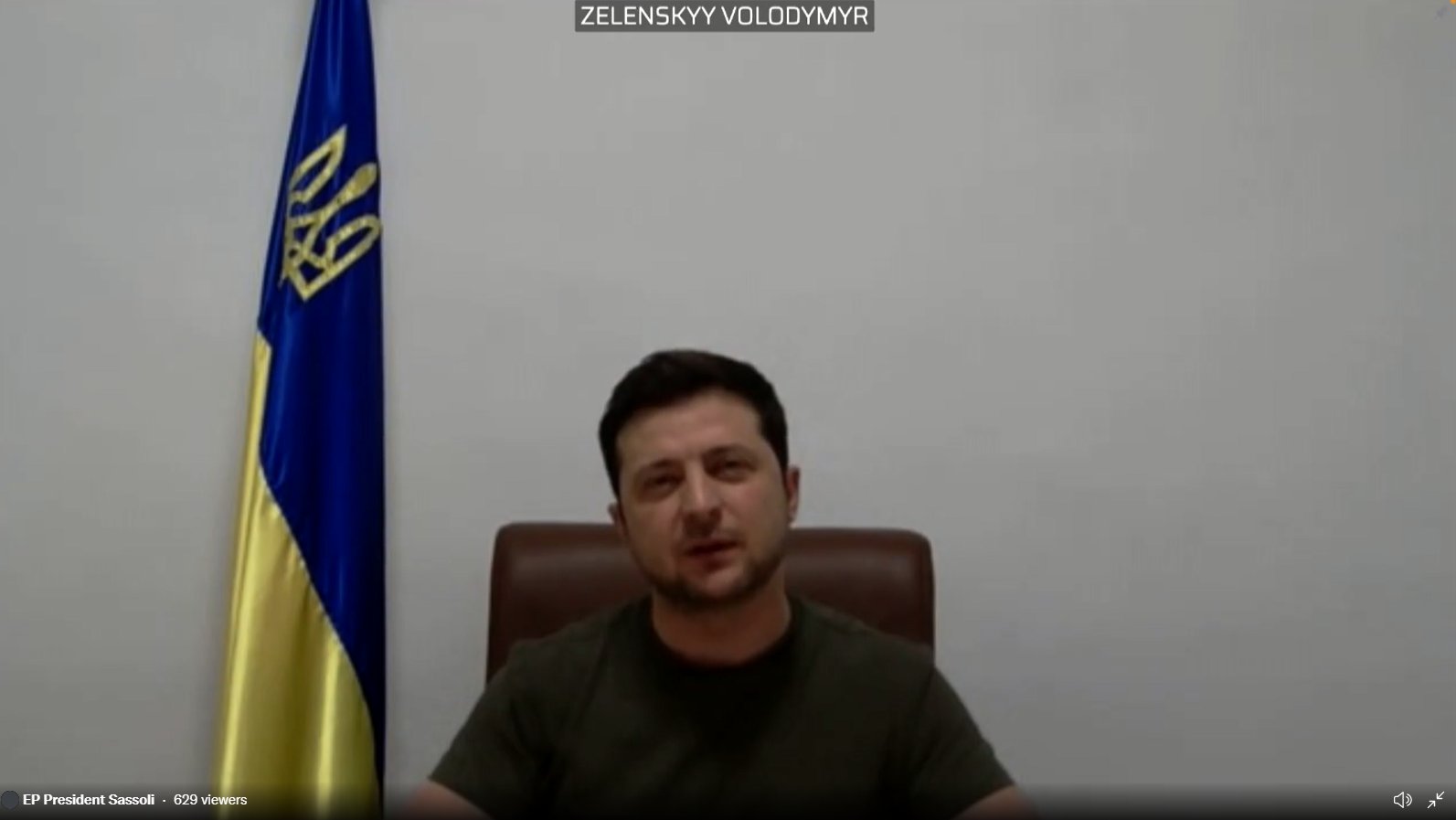 Describing the address as "emotional", Frances FitzGerald MEP told The Hard Shoulder that recent events showed why Ukraine deserved to be an EU member: 
"As Ursula von der Leyen said, it's about democracy versus authoritarian states," Ms FitzGerald said. 
"It is really a complete clash of values. It's democracy versus the rest.
"And if we want to bring together the democracies of Europe, including the Balkans and people who've applied already, I think we have to look very seriously at accelerating the membership of Ukraine as an EU candidate country. 
"Of course there's a lot of work to be done, there's all the convergence issues. But if they want to align and see themselves as European - which they do - and if we want to support them… then it is about accelerating their joining."
She continued: 
"I think Ireland can play a role in supporting Ukraine becoming a candidate country for the EU.
"This really has put it into stark relief." 
Earlier this week Taoiseach Micheál Martin said he too supported accelerating Ukraine's bid for EU membership - while caveating that the process would likely still take some time: 
 "I don't know whether it can be done immediately," he said. 
"But I certainly would be a supporter of accelerating it and making it very clear they can become members of the EU."
Main image: European flags. Picture by: Alberto Pezzali/Le Pictorium Agency via ZUMA Press.