A terminally ill cancer patient is calling on the Health Minister to improve access to 'end of life' medical cards.
The medical card is currently only available for terminally ill people with a 12-month prognosis.
Those who do manage to qualify are subject to a review every six months, as well as a means test.
Campaigner John Wall, who has Stage 4 terminal cancer, is calling on Health Minister Stephen Donnelly to fulfil pre-election promises for those with a terminal illness to have better access to medical cards.
He told Newstalk Breakfast: "There's a prognosis required of 12 months or less, that equates to me as simply if you're not dying quickly enough, you won't get a terminal illness medical card and that's what I regard as my own campaign
"The amount of terminal illness cards that have been issued in any one year have never exceeded 2,000, that's official statistics.
"The irony of all ironies is that that figure doesn't exponentially rise because people are dying.
"Minister Donnelly says he has a long term plan to introduce this but I'm dying, I don't have that time to play with.
1) The time has come for those that have promised, to finally deliver. Not a single politician has opposed my request for enhanced access to The @HSELive Terminal Illness Medical Card for those of us that are dying.
Please, read on.....#medicalcardscandal

— 𝙅𝙤𝙝𝙣 𝙒𝙖𝙡𝙡 (@walls2) October 31, 2020
The leader of the Labour Party Alan Kelly said it was "decision day" for the Health Minister and the Taoiseach.
He said on the same programme: "This really is a policy issue, there has been a clinical assessment done on it.
"The costs here are by comparison are mickey mouse.
"John has outlined that 2,000 people every year get some sort of card, and when you deduct those who get it who are under 12 months or through general assessment, this is a small amount of people.
"We've made some estimates that it would cost less than half a million every year, and that's just putting out a ballpark."
Mr Kelly said he can't really see a reason why the Government would not extend the scheme.
He added: "Clinicians are never going to be able to give an absolute on 24 months.
"The Government should just put an extension on what they're doing for 12 months."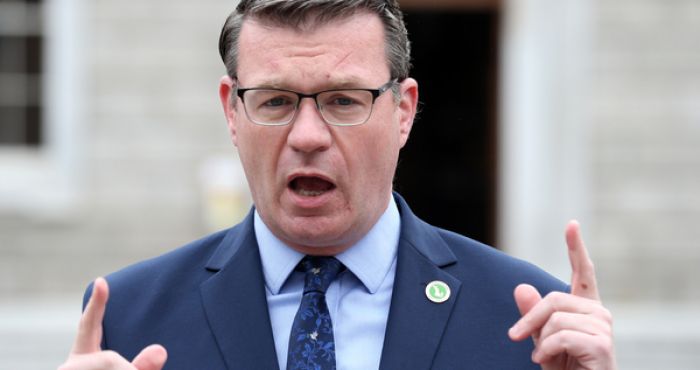 He said it was a big ask for terminally ill patients to fill out the form again after 12 months.
Mr Kelly said: "any of us who are in Leinster House know the medical card process is tedious, it causes problems, it depends on who you're dealing with.
"Somebody who is terminally ill, and maybe they want to live for 18 months instead of 12 months, they don't need after 12 months to be going into another process.
"Many people actually end up getting confused or face prolonged questions, or when they get the card they're actually dead.
"It's unacceptable. the reason we pay taxes is so we have universal services in many different sectors.
"I don't think anyone would begrudge someone who is terminally ill a medical card."
Main image: John Wall. Photo: Twitter