Gardaí are warning people to be aware of 'romance fraud' after more than 200 cases were reported to the force last year.
The average amount of money lost was more than €20,000 with both males and females from all age groups falling victim to the scams.
In one recent case, an Irish victim developed a relationship with a female from the US on a dating website.
Over several months, she asked him for money and in total, the victim suffered a loss of over €21,000 over five separate transactions.
According to An Garda Síochána, COVID-19 restrictions and lockdowns are providing fraudsters with more opportunities to scam people.
This type of fraud can start through online dating sites or on social media by fraudsters who will provide the victims with "well-prepared stories designed to deceive".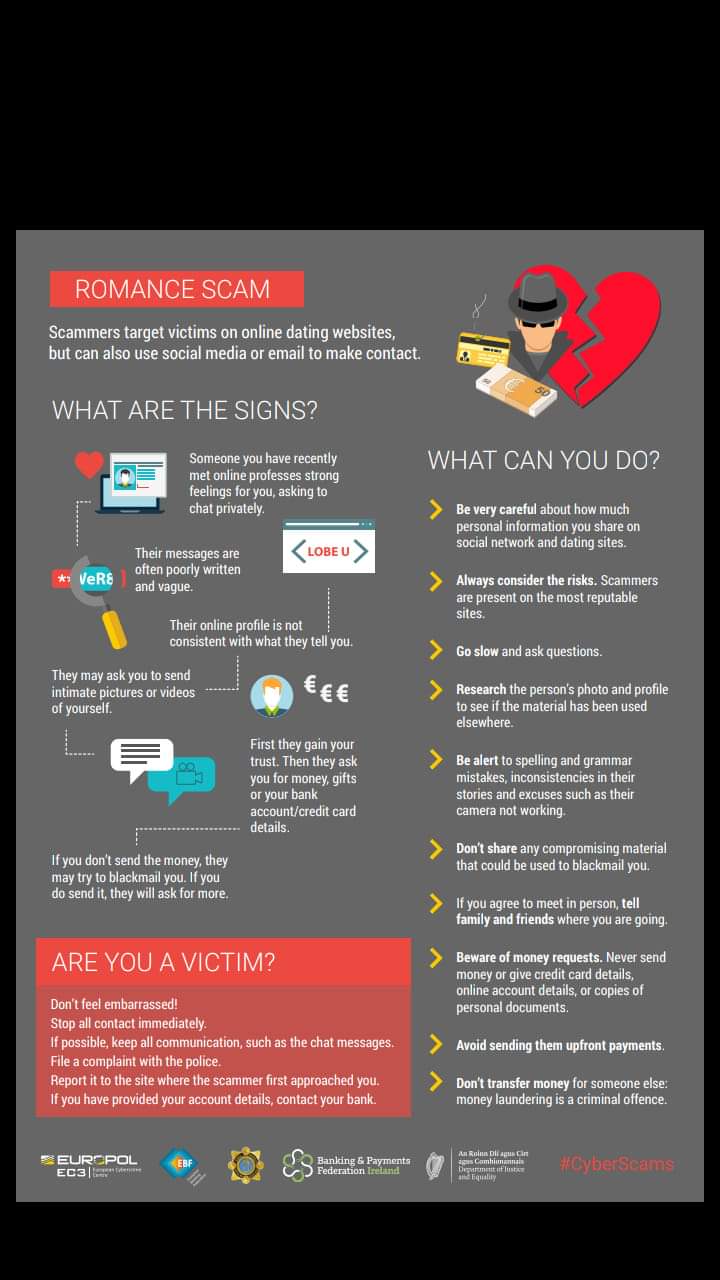 People develop online relationships with the fraudsters, who use fake identities, photographs and life stories.
Gardaí say the victim is "inevitably" asked for money, with the scammers continuing to request cash "until the victim has no more money to give or realise they are being deceived".
In some recent cases, the force has seen criminals targeting people with learning difficulties.
Gardaí are appealing for people to stop and think about whether the person they are communicating with online is real and to never share personal or banking details with unknown persons online.
People are warned not to send to or receive money from others they don't know, as if it sounds like it is too good to be true, it is probably not true.
Anyone who been the victim of this type of crime is asked to report it in confidence to their local Garda station.
Main image: File photo. Credit: PA