A man with a guide dog says he was left standing on the street "absolutely humiliated" after being refused entry to a Dublin restaurant which had a 'no dog policy'.
Paralympian Martin Gordon, who has used a guide dog for over 20 years now, has been illegally refused entry to many bars and restaurants over the years.
He told Lunchtime Live that "enough is enough".
Last weekend, Mr Gordon went to a restaurant in Dublin City with his guide dog.
He says he'd been to the restaurant before and there were no issues.
"We arrived up to the door with my guide dog with me and the first member of staff looked and goes, 'I'm not sure if we can allow a dog in'."
"I said, 'it is a guide dog', so she went and got the manager."
"The manager came out and said 'I'm sorry but our house policy is no dogs'."
Mr Gordon explained that it is a guide dog he has with him, but the manager, he says, still found it to conflict with the restaurants no dog policy.
He was offered a table outside, "which just compounded matters".
"I said again, 'that doesn't help matters at all, that's still discriminatory"."
"[The manager] went back inside, came back out and said, 'I've no tables'."
"She said, 'I'm not refusing you because of the dog, I'm refusing you because I've no tables free'."
Mr Gordon said he was "absolutely humiliated".
'Enough is enough'
Mr Gordon says he's seen an upward trend of discrimination of this kind throughout the last two decades.
"The first time I ever went to a restaurant with my guide dog, I was told by the proprietor, 'that is not coming into my restaurant', as he was pointing at the dog."
He says that, while he's never taken legal action against anywhere he was refused entry, he is growing tired of the consistent discrimination.
The Equal Status Acts, 2000-2015 prohibits discrimination against disabled people when accessing goods and services.
This means that a Guide Dog owner cannot be refused access with their dog in cafes, shops, gyms, nail salons or any other business.
20 years using a Guide Dog and the same problems faced by people with disabilities persist. I was refused entry to a Dublin City restaurant on Saturday the worst part of this humiliating experience was having to lie to my small child about why we couldn't go in#EqualityIn2023

— Martin Gordon BL PLY (@TheFlash_G) January 16, 2023
'You're still a human being'
"You try not to despair, you try not to let it get to you", Mr Gordon said.
"This has happened so many times and I've just shrugged it off."
"As much as you take it on the chin, you crack on or you plough on, you're still a human being."
"You're entitled to your dignity."
Mr Gordon says that this is just one way in which people with disabilities are frequently being discriminated against.
"If anyone is providing a service to the public, they have a responsibility to be aware of their obligations to the public that they serve", he said.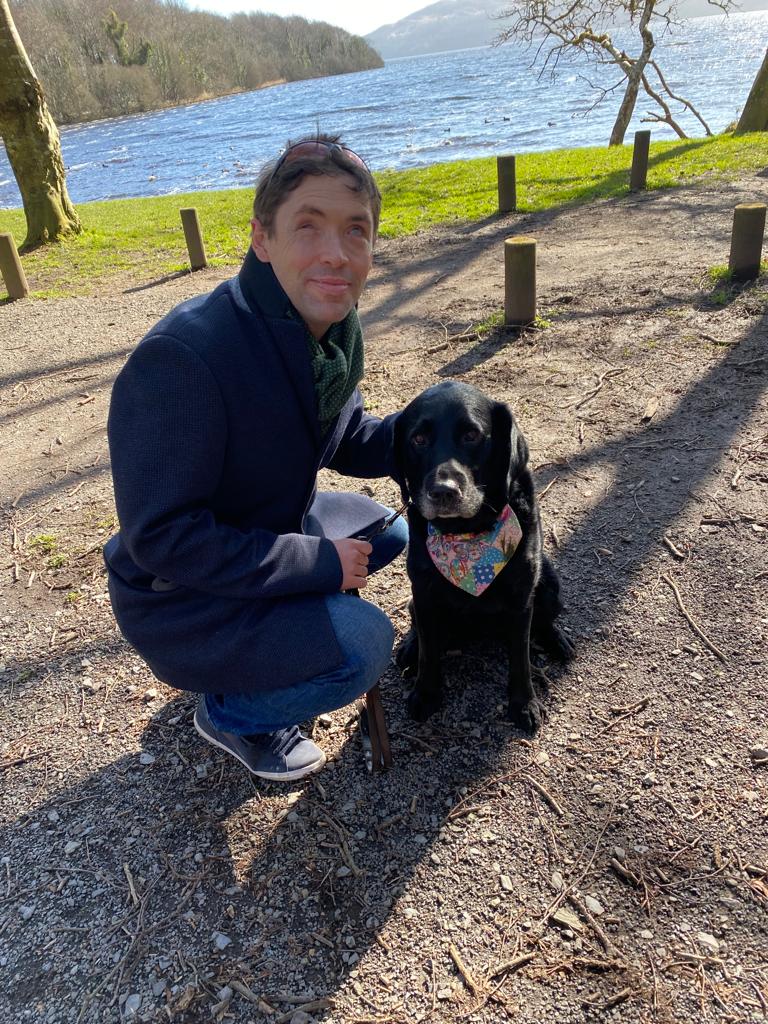 Listen back to the full conversation here.