The total bans on public worship, protest and family gatherings are "disproportionate" and should be eased next month, according to the Irish Council for Civil Liberties.
The council has today written to all TDs and Senators calling for a human rights-based approach to coronavirus guidelines.
It is calling on the Government to include the "limited exercise of fundamental rights" among the reasonable excuses for travelling outside public health limits.
It is particularly concerned about the rights to worship, protest and the right to private and family life.
On The Hard Shoulder this evening, Irish Council for Civil Liberties (ICCL) Executive Director Liam Herrick said public health restrictions are necessary to protect right to life and right to health – but warned that they must be demonstrable necessary, proportionate and as minimal as possible.
"In particular we think there are a couple of rights the public are most concerned about," he said.
"The first is the right to respect for private and family life. We have been told for the last year what we can't do. I think it would be really welcome at this stage if the Government came out clearly and said, 'this is how you can meet members of your family in a safe way.' I think that is the kind of guidance we would all like to see.
"Also, I think the same principal applies to things that are important to people like their ability to worship and also their ability to express political views like taking part in strikes and political demonstrations."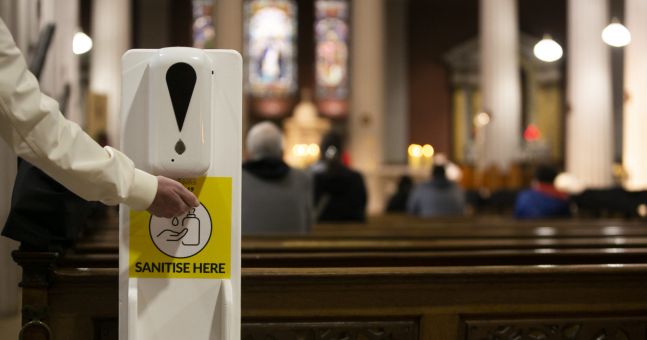 He said the Government has "very difficult decisions" to make in terms of protecting the public from the virus while also protecting their freedoms – but warned that the Government hasn't always got the balance right.
"Certainly now we are seeing cases come forward about the rights of people to take part in religious services for example," he said.
"Everybody knows you have to restrict things at the moment but a complete ban on religious services is disproportionate.
"The same arises in relation to protest. Could the Government tell us how you can do something safely rather than treating a one-person protest at the end of the street the same way your treat a protest of 5,000 people.
"That is the nuance I think people would welcome.
"Especially when it comes to family life. The 5km limit on exercise and essentially the ban on travel to see members of one's family is very harsh for people over a number of months.
"Guidelines on how we can see our parents outdoors for example in safe way. I think that would mean a lot to people."
He said Ireland would be more successful battling the virus is there was better communication regarding exactly what restrictions are in place and why.
"Really, if we had messaging that there are a lot of things that can be done safely outdoors but you shouldn't be going into anybody else's house under any circumstances, that I think would be a more nuanced message which I think could be both more health compliant but also more sensitive to people's needs," he said.
You can listen back here: