A further 19,961 people have been diagnosed with COVID-19, the Department of Health has confirmed. 
14,555 people tested positive after taking a PCR test, while an additional 5,406 individuals registered positive antigen tests with the HSE. 
940 people in Irish hospitals have contracted the virus, of whom 89 are being treated in ICU. 
The five day moving average is 19,226 - down from 20,015 yesterday.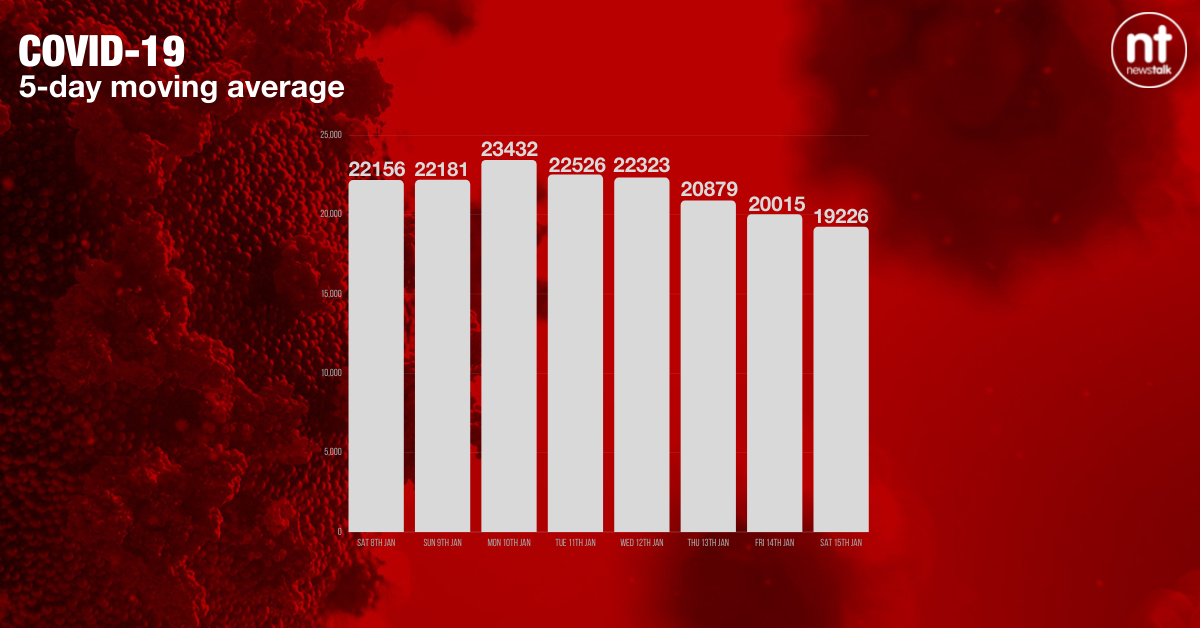 Speaking to Newstalk prior to the release of today's figures, Monaghan based GP Dr Illona Duffy said that medics are seeing a steep reduction in cases: 
"The number of cases has dramatically reduced from the last time I was on call just about ten days ago," Dr Duffy said. 
"So I think it's a welcome sign to see that it is being reflected in, as [HSE CEO] Paul Reid has said, the number of those presenting with COVID like symptoms seem to be dropping."
While HSE CEO Mr Reid tweeted that: 
"A consistent set of COVID-19 trends give great hope. Hospital cases down to 940, ICU at 83 and fewer patients on oxygen support. 
"GP referrals and overall cases down. Booster vaccines and the public's response have so far eased the worst impacts. Please get your booster ASAP."
Main image: A man is tested for COVID-19. Picture by: Sam Boal/Rollingnews.ie.