Teachers are warning that they must be consulted before any decision is made on reopening schools.
It comes after the Health Minister Simon Harris said he would like to see schools opening for one day a week when officials begin to relax COVID-19 restrictions.
In an interview with The Sunday Independent Simon Harris said the Government would continue to follow the advice of public health doctors when considering its next move.
He said pubs packed with people will not be permitted until an effective vaccine has been found and warned that large gatherings and major sporting events are unlikely to return this year.
"We are going to have to very shortly make a decision on these mass gatherings," he said.
"I think it is unlikely that we are going to see mass gatherings come back any time soon.
"I think we are going to have to keep up our social distancing, even if we can lessen some of the restrictions in place."
In a statement this afternoon, the Irish National Teacher's Organisation said any decision to re-open schools must be led by public health advice.
"Engagement with workers and their unions must take place in advance of any such decision," it said.
"The health and safety of teachers, pupils and parents must be guaranteed before our schools re-open.
"We should look closely at the small number of jurisdictions where some schools have opened and endeavour to avoid repeating any mistakes that may have been made elsewhere.
It said its members will continue to facilitate remote learning until schools are given the green light to re-open their doors.
"Nightmare scenario"
Meanwhile, the Licensed Vintners Association (LVA) said his comments had "petrified the entire pub sector."
In a statement, LVA Chief Executive Donall O'Keeffe said blocking pubs from opening until a vaccine is found was "the nightmare scenario."
He said pubs around the country would continue to follow public health advice but warned that, without a pub-specific support scheme, "there won't be a pub industry in this country by the time a vaccine is found."
"The LVA welcomed the strong Government support for the 50,000 staff laid off as a result of the crisis," he said.
"This will have to be extended for the duration of the pub closure period.
"However, unless it is supplemented with a specific support scheme to keep the pubs themselves afloat, the staff will have no jobs to return to."
COVID-19
Yesterday, the COVID-19 death toll on the island of Ireland rose to 764, with 17 new deaths in the North and 41 in the Republic.
Meanwhile, there are now 17,244 confirmed cases of the virus north and south of the border.
However, the level of hospitalisations has dropped to 16% of cases in the Republic – with 2.3% admitted to intensive care.
Minister Harris said the next two weeks will be crucial in terms of deciding what should happen with restrictions after May 5th.
"The more we can suppress the virus, the more ICU beds we can free up, the more we slow down the rate of growth, the more we see hospitalisations rise or fall […] the more of that we see, the more options we have as a country," he said.
"We know when you lift restrictions, the high likelihood is that the virus starts to grow again.
"What you have to make sure is that you have so little of the virus prevalent in the community and enough capacity within the health service that there is a safe room in which you can live alongside the virus.
"Sadly, some people will get sick as they are now, sadly some people would die – but we would not be at risk of our ICUs being overwhelmed. That is the space we need to try and keep in."
Restrictions
He said restrictions can only be relaxed if the growth rate of the virus is low, the hospitals have enough additional capacity and we have a clear picture of what is happening with the virus in the community.
"We have stuck to public health advice right throughout this emergency, we are not going to deviate now and take our foot off the peddle," he said.
"But you will have to consider what are the things with the biggest social and economic benefits that comply with public health."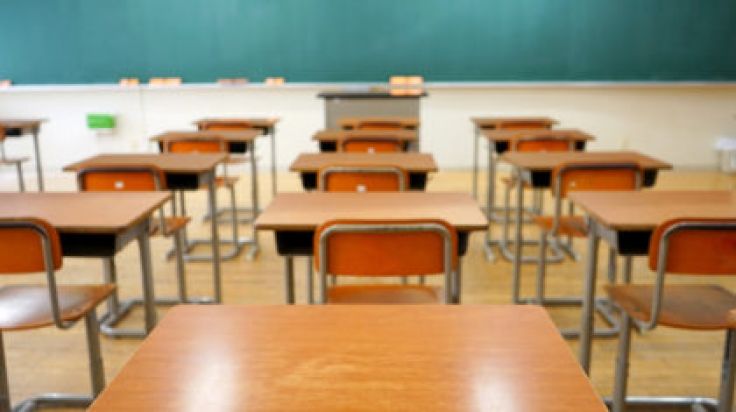 He said he would like to see schools partially reopened for the "mental health and well-being for students and parents" with restrictions on exercise also relaxed.
"I think for the mental health and well-being for students and parents – imagine if children could go into school even one day a week; get the books, meet the teacher, get the homework for the week and – from a socially distant, safe point of view – meet their friends and then go home," he said.
"That would provide breathing space for families
"I would like to get to a situation where you could expand somewhat the areas in which people can go beyond their home.
"I am conscious of the fact that cocooning could remain a reality for quite a period of time because we know once people reach a certain age are vulnerable but is there a safe way that they can get out every now and again and take a walk?"
Sinn Féin's education spokesperson Donnchadh Ó Laoghaire said the health of students and staff must come first in any decision on schools.
"In my view the priority has to be the safeguarding of public health," he said.
"The advice of the National Public Health Emergency Team needs to be followed in relation to decisions around mass gatherings or the reopening of businesses or schools for that matter."
Minister Harris said the Government would continue to follow the advice of the National Public Health Emergency Team.