There have been 8,058 new cases of COVID-19 reported in Ireland today.
That breaks down as 4,158 PCR-confirmed cases, as well as 3,900 positive antigen test results reported through the HSE portal.
The five-day moving average of new cases has now fallen to 7,120, compared to 8,334 this day last week.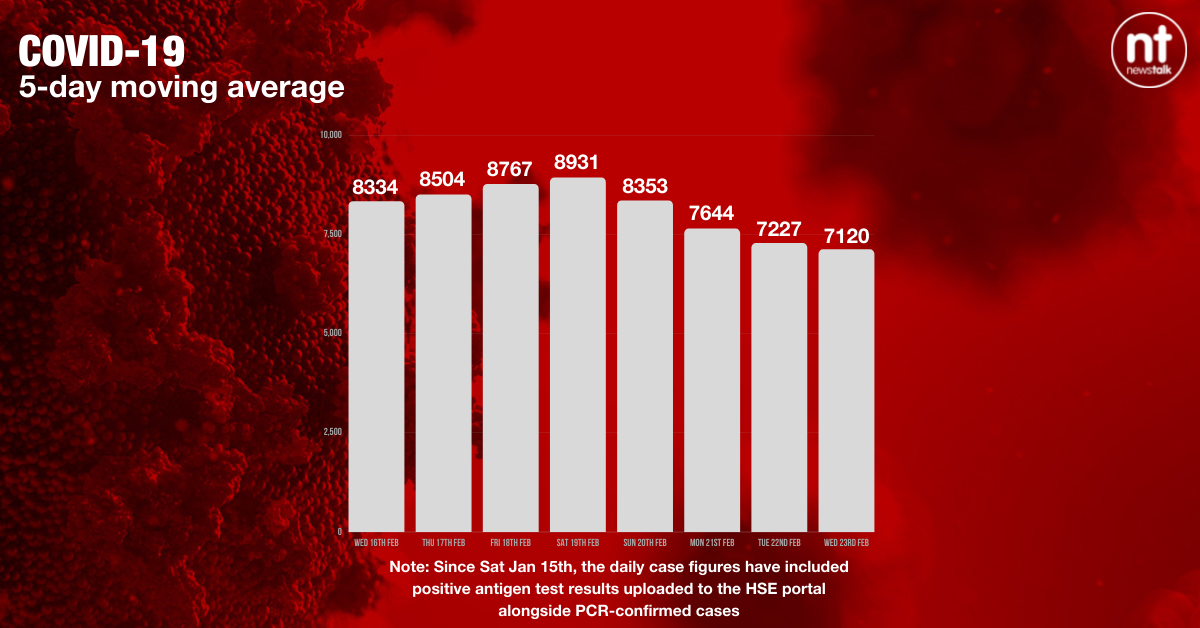 Meanwhile, the number of patients with the virus in hospital with the virus has continued to fall.
As of this morning, there were 593 patients with the virus in Irish hospitals - down 15 over the past 24 hours.
The number of patients in ICU has remained steady at 54, the same number as yesterday.
Main image: File photo. Picture by: PA Images / Brian Lawless / Alamy Stock Photo