There have been a further 3,763 PCR-confirmed cases of COVID-19 in Ireland.
Latest figures also show that 3,961 people registered a positive antigen test through the HSE portal on Wednesday.
That brings Thursday's case total to 7,724.
On that basis, the five-day moving average of cases stands at 7,565.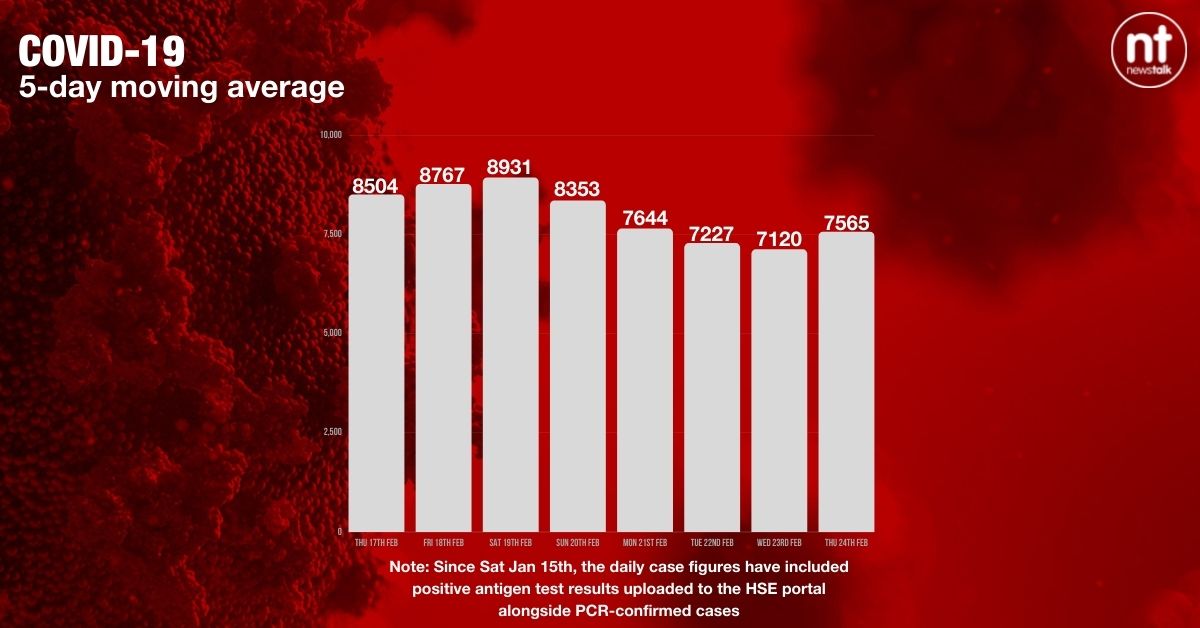 While as of 8.00am, there were 610 patients hospitalised with the virus - of whom 55 were in ICU.
It comes as a subvariant of Omicron - BA.2 - has been spreading rapidly across many countries in recent weeks.
It accounted for an estimated 40% of cases here as of last week.
But Professor Luke O'Neill says early indications are that vaccines should still offer protection against it.
He earlier told The Pat Kenny Show: "It's quite different [to Omicron]... there was a slight concern that maybe it would have changed enough to make it more dangerous.
"So far what they've found - thankfully - in Denmark, the UK and South Africa [is that it's] causing the same level of disease as Omicron.
"But they're watching closely. Certainly in unvaccinated people it would be a concern - maybe it would cause more severe disease, for example.
"It's also more transmissible than Omicron… and Omicron itself was already highly transmissible."
Main image: The Intensive Care Unit of the North Hospital in Marseille, France is seen in December 2021. Picture by: Abaca Press / Alamy Stock Photo