There have been a further 5,109 PCR-confirmed cases of COVID-19 in Ireland.
Latest figures also show that 4,482 people registered a positive antigen test through the HSE portal on Thursday.
When the PCR-confirmed cases and positive antigen tests are combined, the cases figure for Friday is 9,591.
On that basis, the five-day moving average of cases stands at 9,440.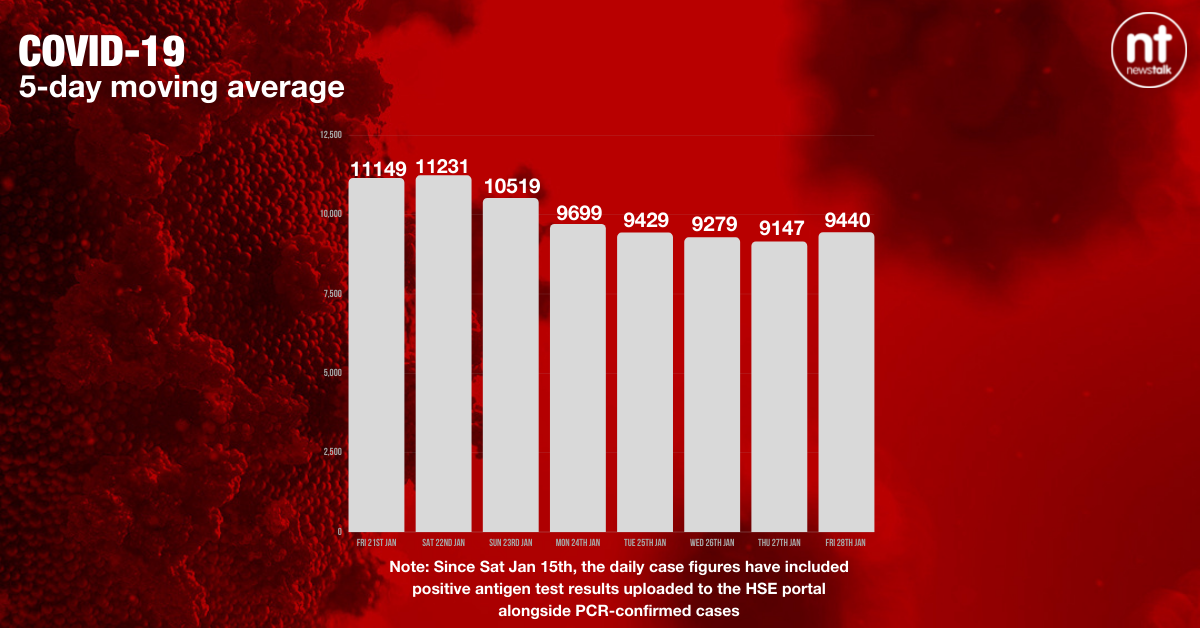 As of 8.00am, there were 707 patients hospitalised with COVID - of which 69 were in ICU.
Meanwhile further changes have been announced to how figures are being collated going forward.
The Department of Health says from Friday, it will report COVID-19 case numbers from Monday to Friday only.
The next report will be on Monday January 31st.
It explains: "Reporting of cases on Monday will take account of weekend figures.
"Daily Hospital and ICU information will continue to be updated on the COVID-19 Data Hub as usual on Saturdays and Sundays."