There have been a further 4,006 confirmed cases of COVID-19 in Ireland.
Latest figures also show that 5,212 people registered a positive antigen test through the HSE portal on Monday.
When the PCR-confirmed cases and positive antigen tests are combined, the cases figure for Tuesday is 9,218.
On that basis, the five-day moving average of cases has fallen further to 9,429.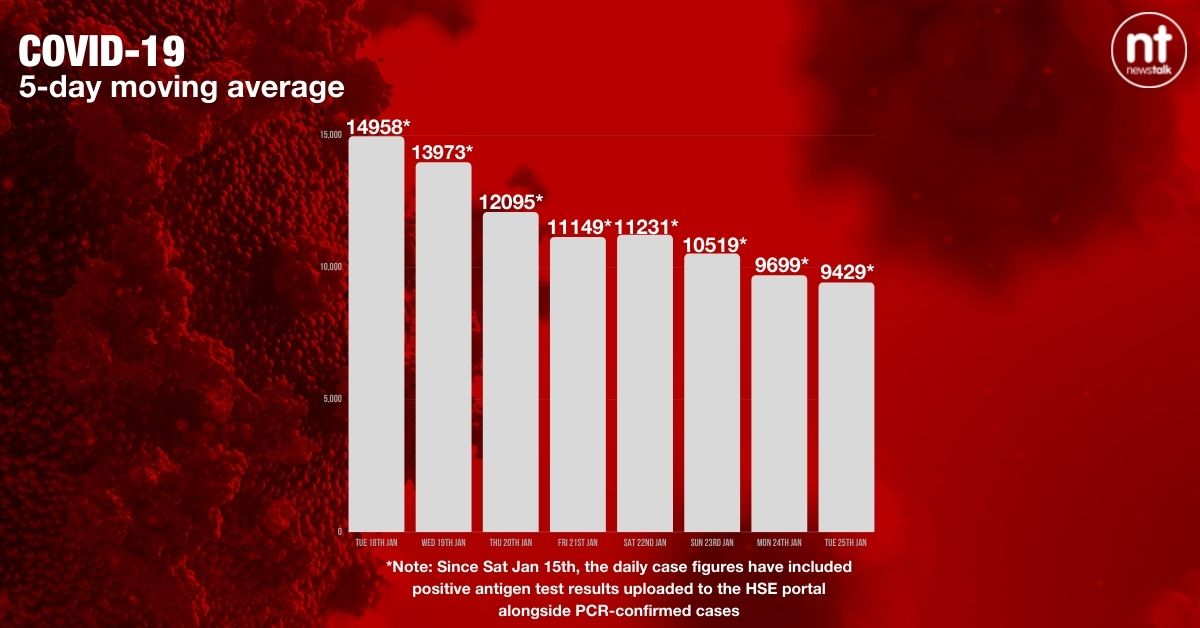 While there are 824 patients hospitalised with the virus, of which 79 are in ICU.
Meanwhile around one-quarter of five to 11-year-olds have been registered for COVID-19 vaccination.
New HSE figures show that 24% of the 482,000 children in the age cohort have been registered.
It means 366,000 have not been registered since the portal opened just over three weeks ago.
And three-quarters of the 12 to 15-year-old cohort have been registered – leaving 69,000 who opted against vaccination.
Take-up is much higher among 16 and 17-year-olds, at 92% - it means only 10,000 people in the cohort did not sign up.
Main image: Close-up of a hand holding a positive antigen test for COVID-19. Picture by: Ladanifer / Alamy Stock Photo