There have been a further 2,074 new cases of COVID-19 reported in Ireland today.
It's the first time there have been more than 2,000 cases in a day since January.
It brings the five-day moving average of new cases to 1,856.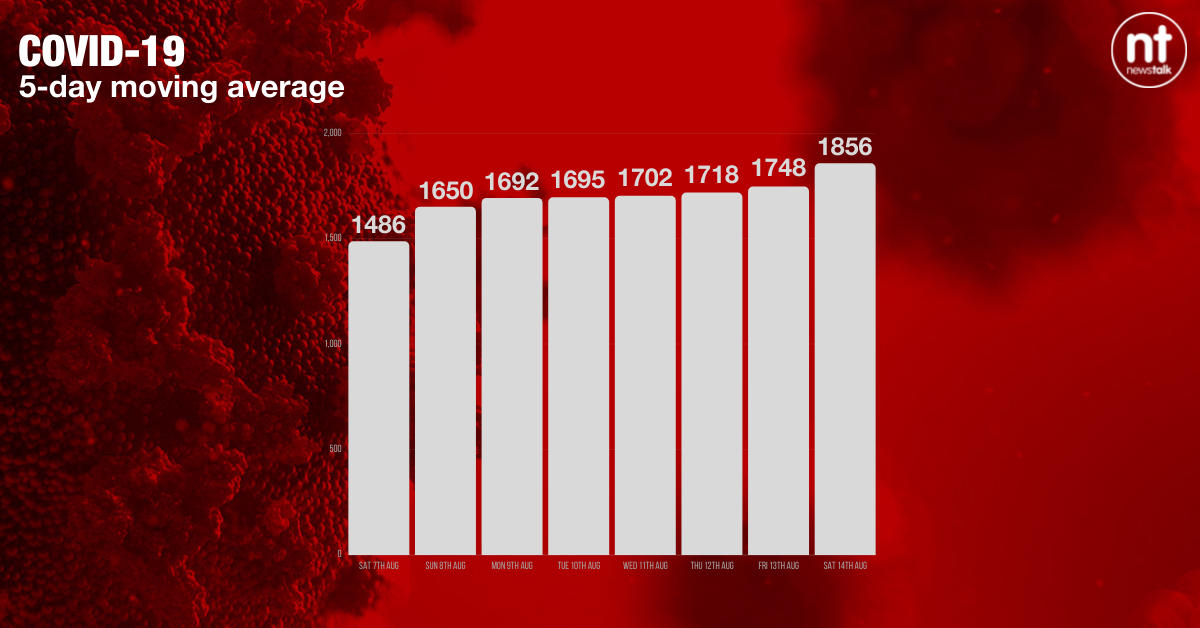 The latest figures show there are 229 patients with COVID-19 being treated in Irish hospitals.
That's an increase of eight patients compared to the 221 cases reported yesterday.
There are 43 COVID-19 patients in intensive care, with no increase in the number over the past 24 hours.
Deputy Chief Medical Officer Dr Ronan Glynn says COVID-19 incidence rate is rising in all age groups and across all counties.
He said there's currently particularly high incidence across Donegal, Monaghan, Mayo, Galway, Louth and Cavan.
There have been more than 10,000 cases of the virus reported in the last week alone.
Main image: Swabs being tested for COVID-19. Photo: Samantha Zucchi /Insidefoto/Sipa USA