There have been 19,866 new cases of COVID-19 reported in Ireland.
Some 9,324 of these were PCR-confirmed cases, the Health Protection Surveillance Centre (HPSC) says.
While 10,542 people registered a positive antigen test through the HSE portal.
Based on these figures, the five-day moving average of cases has passed the 20,000 mark.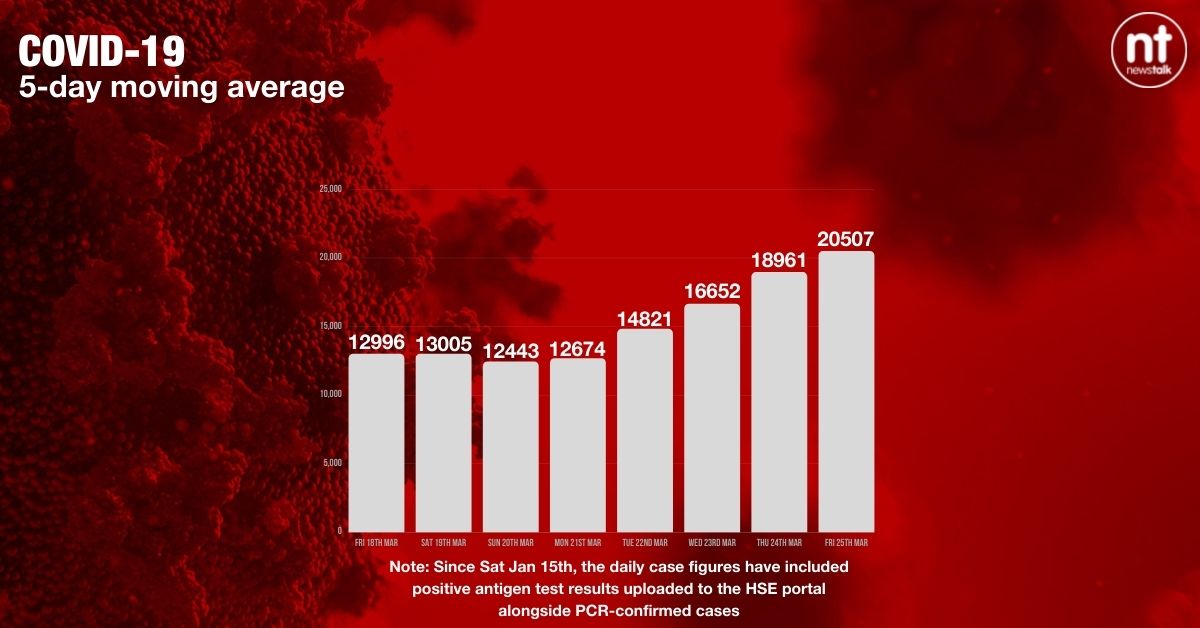 As of 8.00am on Friday, 1,466 patients were hospitalised with the virus -  an increase of 41 on Thursday.
Of these, 55 were in ICU - which is an increase of two.
It comes as Tánaiste Leo Varadkar is self-isolating after a positive antigen test.
A Government spokesperson earlier told Newstalk Mr Varadkar has some mild intermittent symptoms, but is otherwise well.
He now intends to carry out any functions that he can virtually.
The Tánaiste tested negative while in Brussels on Thursday.