There have been 452 new confirmed cases of COVID-19 in Ireland.
The latest available figures also show there are 44 people in hospital with the virus - 14 of those in ICU.
The Department of Health says the daily case numbers may change due to a future data review.
The five-day moving average stands at 378.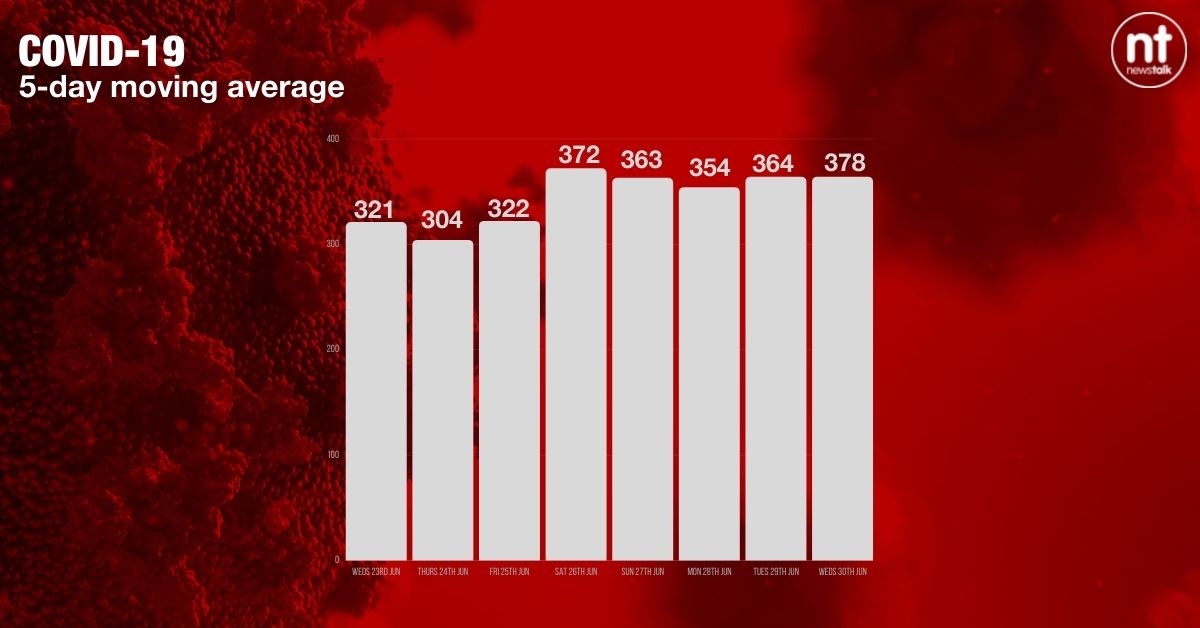 It comes amid continued criticism of the Government's decision to delay the return of indoor hospitality.
Fianna Fáil TD for Carlow-Kilkenny John McGuinness has accused Cabinet Ministers of 'not doing their job properly'.
He also specifically criticised Health Minister Stephen Donnelly for 'bad' and 'poor' management.
He told The Hard Shoulder: "I thought it was a very poorly communicated decision, and I have witnessed the various ministers that sit around [the] Cabinet table now trying to push the blame towards Tony Holohan and others running for cover.
"When in fact, they could have and should have discussed this more openly with Tony Holohan and with their colleagues in Cabinet."
"When the Minister for Health as part of this announcement and said that we now have to have a conversation with the sector, quite frankly I was just shocked at that statement.
"Having a conversation now with the sector after you've just closed them down again is just poor management, it's bad management and it shouldn't happen."
While earlier, Tánaiste Leo Varadkar suggested there were only two options available to Government.
He told Newstalk Breakfast: "We can use those three weeks to develop plans for a corona pass, which let's not forget may pave the way for the reopening of not just indoor hospitality but indoor sports and live events [as well] even if there is a Delta wave.
"That's one of the things that maybe isn't fully understood about the decision and advice from yesterday. Option one is to not reopen indoors until we have herd immunity - and who really knows when that will be. We'd hope it would be September, but maybe not.
"Now we have this option to use a corona pass… and potentially never having to lock down again."