This weekend on Newstalk an original musical drama, by award winning writer and performer Dezy Walls. 
"The Piana Man", will air on Sunday May 8th at 7am, and will be available as a podcast on GoLoud and all major platforms. "The Piana Man" will be repeated on Saturday May 15th at 9pm.
"The Piana Man" is a one episode drama/musical/comedy about a tourist town entertainer, Danny Boylan - referred to by the venue's owner, Nancy Crowley, as "Danny Boy - to appeal to the Irish Americans". To his face she calls him her "people magnet" and that he certainly is. All goes sweetly through the first season. They plan to do even better the following year but there is an unexplained breakdown in communication.
In the second season Nancy employs a highly trained bar manager, George, to handle the extra turnover Danny's popularity is drawing in. From the very beginning George, bar manager and Danny, entertainer are at loggerheads. Something has to give. The listener is drawn into the drama from the off. It's a story within a story, where we, as part of the audience within the drama, are at the heart of it all the way.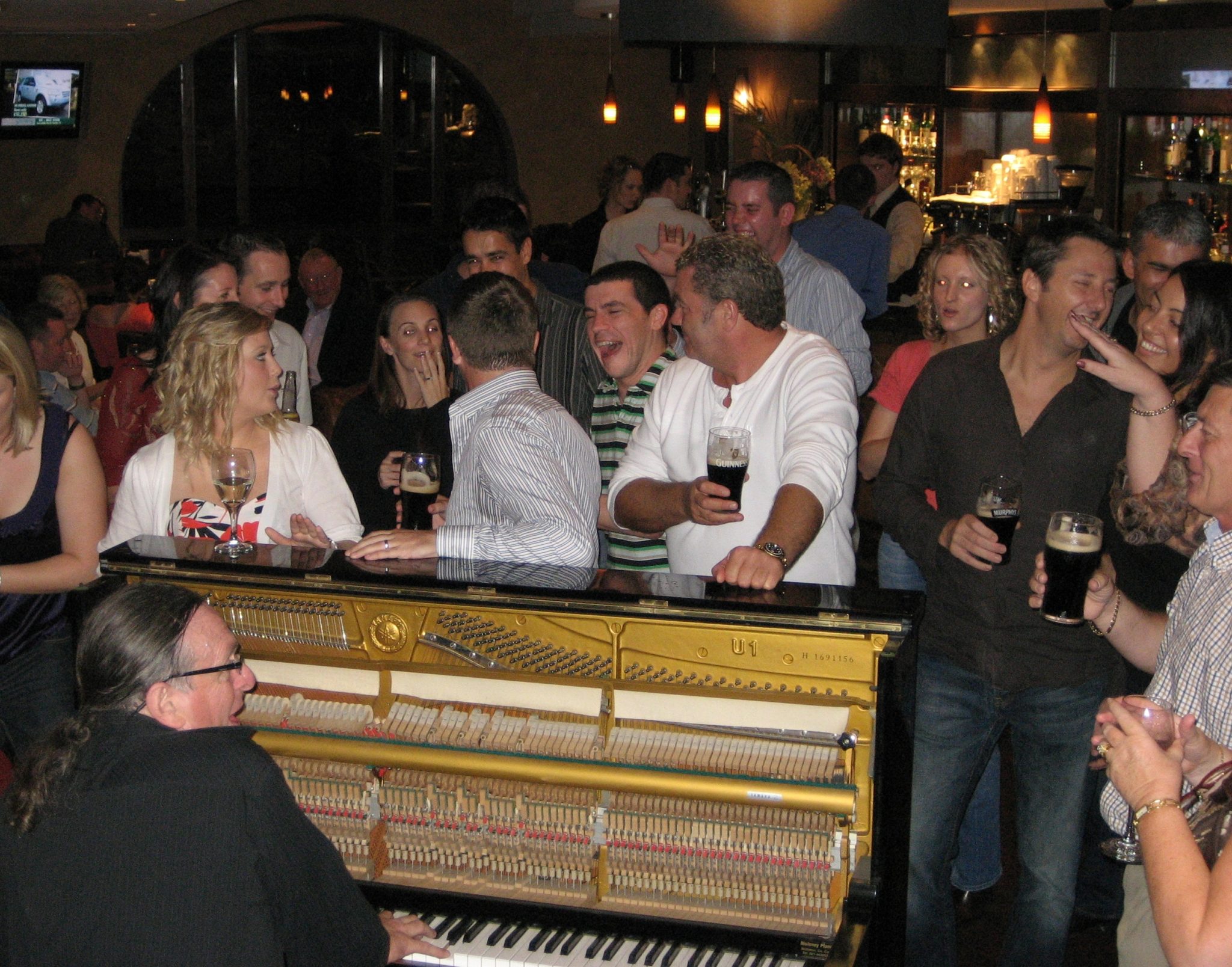 "The Piana Man" is written by Dezy Walls, directed by Ann Shanahan and features, Dezy Walls, Lisa Marie Murphy, Andrew "Skatz" Scattergood, Susan Hennessy, Michael Ryan, Sean Kelleher and Terry Gordon. It was produced at Creation Studios, County Kerry.
"The Piana Man", by Dezy Walls, was funded by the BAI under the sound and vision scheme.