Construction workers were busy during the last few days at one of Dublin's most high-profile roads, despite COVID-19 restrictions.
Workers could be seen at a number of separate addresses on Shrewsbury Road and Ailesbury Road.
At 24 Shrewsbury Road, which was once one of Ireland's most expensive houses, Newstalk reporter Barry Whyte observed over a dozen workers in hard hats, high-vis vests and carrying tools.
He told The Hard Shoulder that he also witnessed "a crane in operation", and several vans emblazoned with various contractor names - including JFAN.PT.
Barry said he did a bit of searching and found out that JFAN.PT are a Portuguese company who specialise in industrial iron and aluminum.
He also contacted the company.
"I did contact JFAN's office, which is based in Alvarelhos in Portugal.
"And the man I spoke to on the phone said that the workers arrived in Dublin two days ago and would leave again at the end of the week".
It is not known if the work they were doing is essential or not.
Number 24 Shrewsbury Road was not the only private property where there was domestic construction work ongoing.
At another house along 'multi-millionaires row' there was several construction vans, a painter and decorator van, a hard floor installer van, a digger and a cement lorry.
At another property there was up to six scaffolders doing work on a home - while another house had landscape workers in planting trees.
Meanwhile Kevin Moran, who owns Moran Construction in Dublin, said he knows of a lot of builders who are working who should not be.
"There is domestic building going on alright, it's frustrating for me, as I'm not allowed to work, and I'm abiding by the guidelines - but I'll not lose any sleep over it", he said.
It does seem the lines are blurred when it comes to what is essential construction work and non-essential.
Barry explained: "Domestic building was to cease unless it was an emergency; so this includes electrical, gas, oil, plumbing, glazing and roofing services but on an emergency call-out basis.
"While works could continue on houses that were near completion, but they had to be completed by the 31st of January".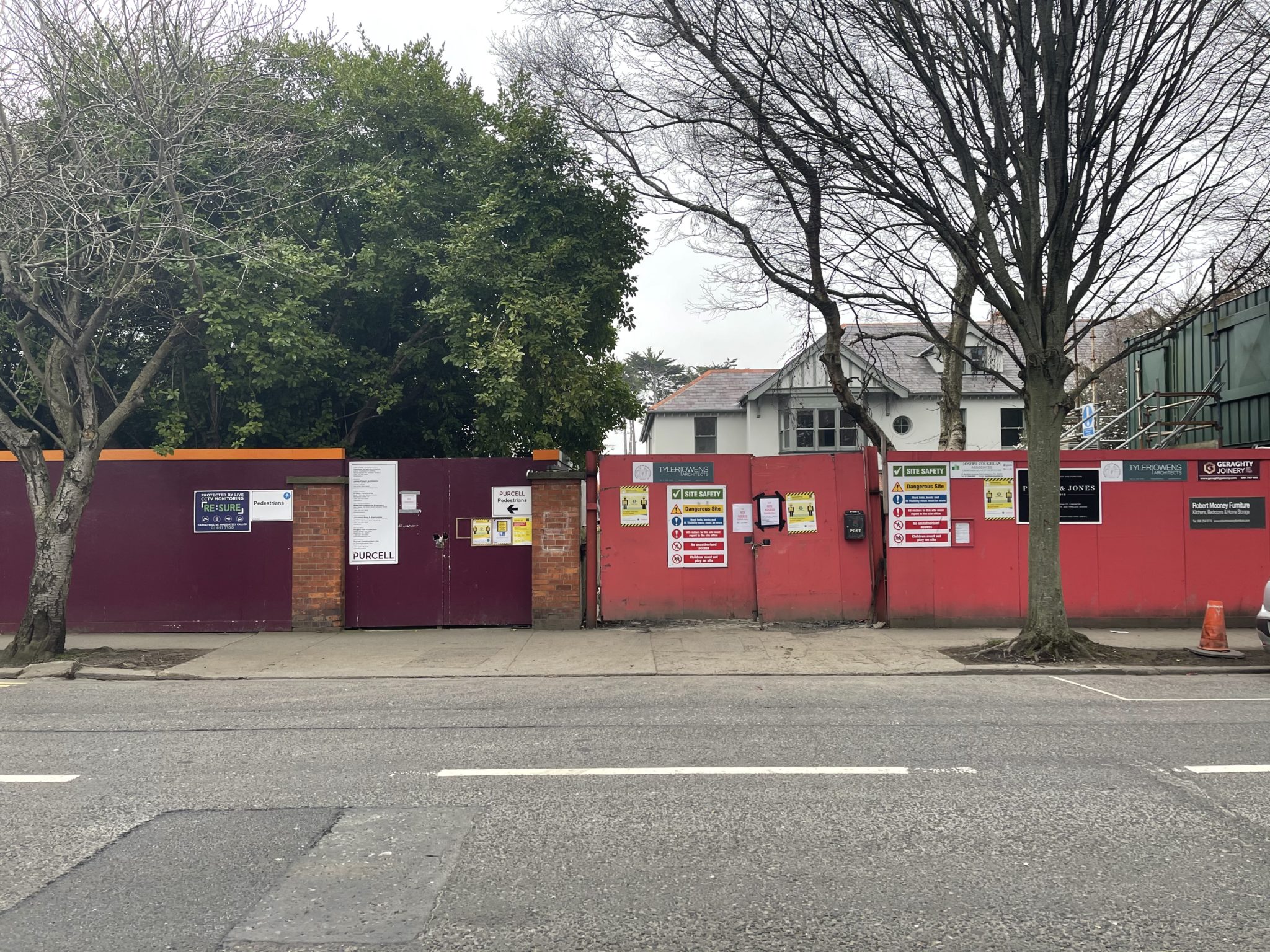 He added: "The guidelines around construction are a bit like the guidelines around the 5km: you can easily work around them.
"For example you can say you are going to visit a grave or are going food shopping and then you can go outside the 5km.
"And when it comes to the guidelines around construction, well someone who owns a private home can say the double glazing or roof they are getting put in is essential.
"They can say it's an emergency. So there are ways to work around this".
Pembroke-based Fine Gael Councillor James Geoghegan said if any non-essential building work is being carried out, then it should cease immediately.
"This shouldn't be happening, there shouldn't be picking and choosing of which people get to develop their homes and who doesn't".
"Non-essential construction work that is currently taking place should be stopped and should not continue until the guidelines permit this work to start".
The Department of Housing has told Newstalk that it is up to Gardaí to enforce the guidelines.
You can listen back here:
Reporting by Barry Whyte