As the weather looks to be improving from that impending hurricane into something altogether much lighter and warmer, you can certainly feel the entire country getting excited about heading along to Electric Picnic this weekend.
If you did manage to bag a ticket for the festival, then outside of buying your wellies and tents, the next most important thing is figuring out how you're going to be getting down to Stradbally, and then once the party is over, how to get back home again.
OPENING TIMES
The General Campervan and Family Campervan areas will open at 4pm on Thursday 1st September until 1pm on Monday 5th September, and for those who are camping at the festival, the campsites will open at 9am on Friday 2nd September.
If you've got a ticket for Sunday only, then you can enter from 11am on Sunday 4th September, but remember that Sunday-only ticket holders are not permitted to camp at the site.
TRAVELLING BY BUS
Bus Éireann are running a selection of return tickets which depart from Custom House Quay in Dublin for Stradbally and can be suited to your particular Electric Picnic timetable. Tickets are €23 return and can be purchased here.
For any international EP fans (or for anyone rushing back home for the festival), there is also a one-way bus running from Dublin Airport on at 2pm on Friday 2nd September, which can also be purchased on the Bus Éireann website.
There are return bus tickets available from Cork, Limerick and Tipperary to Stradbally here, and return tickets from Galway can be purchased at Bus Éireann Travel Centre in Eyre Square, Galway.
TRAVELLING BY TRAIN
Tickets are still available for certain times on Irish Rail, with the closest station to the festival being Portlaoise. It's approximately a one-hour journey from Dublin with prices differing depending on the time of day you choose to travel.
There will then be a shuttle bus running from Portaloise Train Station directly to the festival, with tickets costing €5 each way and running each day from Portlaoise to Stradbally every half hour from 7.30am to 10.30pm, and returning from Stradbally to Portlaoise every hour on the hour until 3am.
TRAVELLING BY CAR
First up, the Gardaí have tweeted during the week requesting that as few of the 50,000 attendees use their cars as possible...
If you insist on driving, Google Maps and SatNav will make it next to impossible to actually get lost, but just in case you lose any and all internet connection on the road, screengrab this and just follow the road signage once you exit at your respective junctions:
- Coming from Dublin and the North: take the M7 Southbound – exit at Junction 16 and on to Broomfield Roundabout on the Stradbally Road.
- Coming from Limerick and the South-West: take the M7 Northbound - exit at Junction 17.
- Coming from Cork and the South: take the M8 Northbound - exit at Junction 3 and follow signage through Ballacolla, Abbeyleix, Ballyroan and on to the site.
- Coming from Carlow and the South-East: take the N80 and N78 to Simmons Mills, and then proceed via the Windy Gap into Stradbally. Event traffic should turn left at Court Square.
- Coming from the West: take the N80 via Mountmellick and onto Portlaoise Town, and at Fairgreen Roundabout turn right onto the ring road. Continue to Mountrath Road R445 and turn right. Continue to Rockdale Roundabout and turn left onto the Ring Road L26964-0. Turn right at the Roundabout onto the N77 to MeelickJct where traffic route merges with event traffic from M7 Northbound and Limerick South West.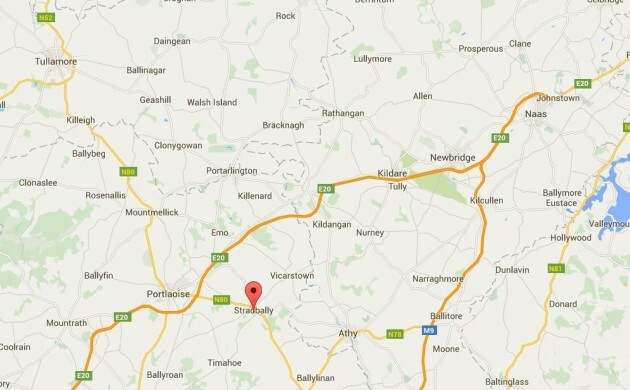 Parking is free at the festival. Parking for weekend ticket holders is located in Red Car Parks A, B and C on the Abbeyleix Road, the Green Car Parks V, W, X, Y and Z which are off the N80 and in the Yellow Car Park on Timahoe Road.
CLOSING TIMES
Sadly, all good things must come to an end, and Electric Picnic will be kicking us all out at 1pm on Monday 5th September, giving you just enough time to breakdown that tent again while crippled with a three-day hangover.
Bring on EP 2017!