Manchester United manager Ole Gunnar Solskjaer believes his side took "strides forward" in the 2-0 defeat to Liverpool and he has also defended the treatment of Marcus Rashford.
United are five points off the Champions League places following the 2-0 defeat at Anfield and they also trail Liverpool by 30 points.
Liverpool's second goal came deep in injury time as United pushed for an equaliser and Solskjaer believes his side showed signs of improvement.
Speaking ahead of Wednesday's game against Burnley the Norweigan said: "We lost to Liverpool. A team that you all say are fantastic and we've been in the game until the last kick of the ball. For me, that's strides forward.
"Of course we're disappointed about losing the game. We don't want to be behind them in the league. But there are signs there that we're on the right track, definitely."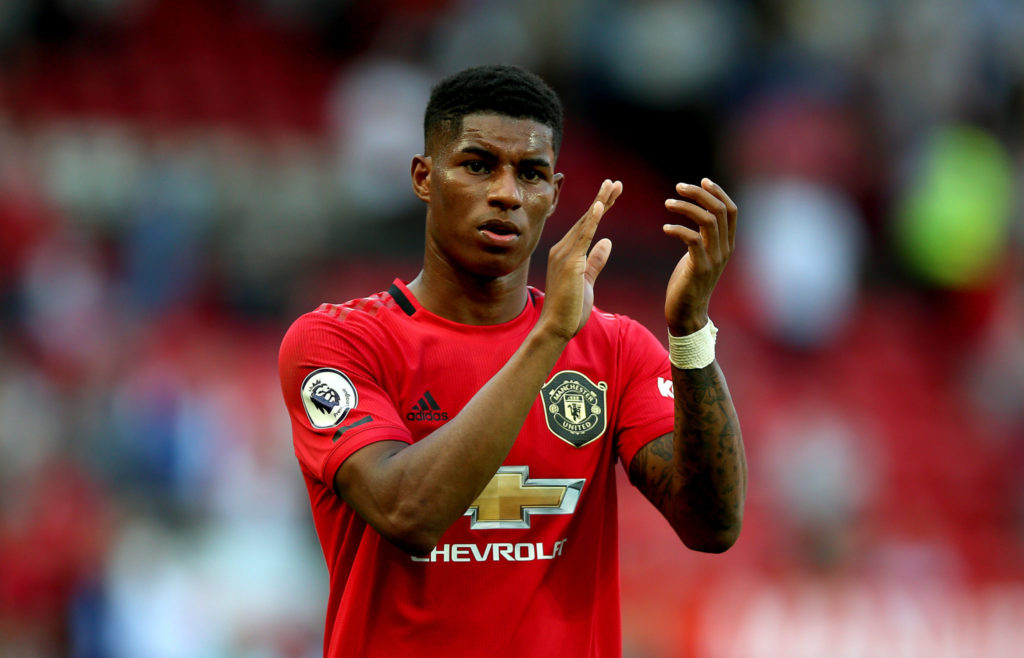 Solskjaer also confirmed Marcus Rashford did not have a pre-existing back injury before suffering a double stress fracture against Wolves last week.
The 22-year-old sustained the injury shortly after coming off the bench and has since been ruled out for up to six weeks.
It was suggested to Solskjaer that he continued playing Rashford in recent weeks despite knowing he was struggling with a back issue.
Solskjaer denied that was the case: "He's not had that injury before, no. He complained a little bit after the last time we played Burnley (December 28th).
"We managed him well, as well as we could then. He had some days off with treatment, we took him off in some games, he didn't start every game.
"And suddenly this was a new injury, he didn't have any injuries before then."
Rashford has scored 19 goals in all competitions this season so Solskjaer said United may sign another forward to cope without their top-scorer.
"We're always looking at improving the squad to see if there's anything out there. But there's nothing I can talk about now."
United were expected to secure a move for Portugal international Bruno Fernandes but that deal is yet to be finalised.
It means the club is yet to sign a player in the January transfer window despite links to several players, including Moussa Dembele and Edinson Cavani.