Little over one month after Manchester City claimed their second successive domestic title, the Premier League fixtures for the 2019/20 season have been announced this morning.
If they are to repeat Manchester United's feat (98/99 - 00/01, 06/07 - 08/09) of winning three successive Premier League titles, Pep Guardiola's men now know that this journey will begin with an away tie against West Ham United.
Crucial in determining the fate of last year's title, City will first face off against Jurgen Klopp's Liverpool on November 9 at Anfield , with the return leg in Manchester coming on 4 April.
As for Klopp's side, last year's Premier League runners-up will kick off their season with a Friday night game against newly-promoted Norwich City. They'll take on their fierce rivals Manchester United on 19 October in Old Trafford.
Meanwhile, as he gets about trying to redeem Manchester United's fortunes, the Premier League fixtures have been unkind to Ole Gunnar Solskjaer in terms of their opening day assignment.
Welcoming Chelsea to Old Trafford on the opening day, who will be the man in charge as the Blues travel north to Manchester?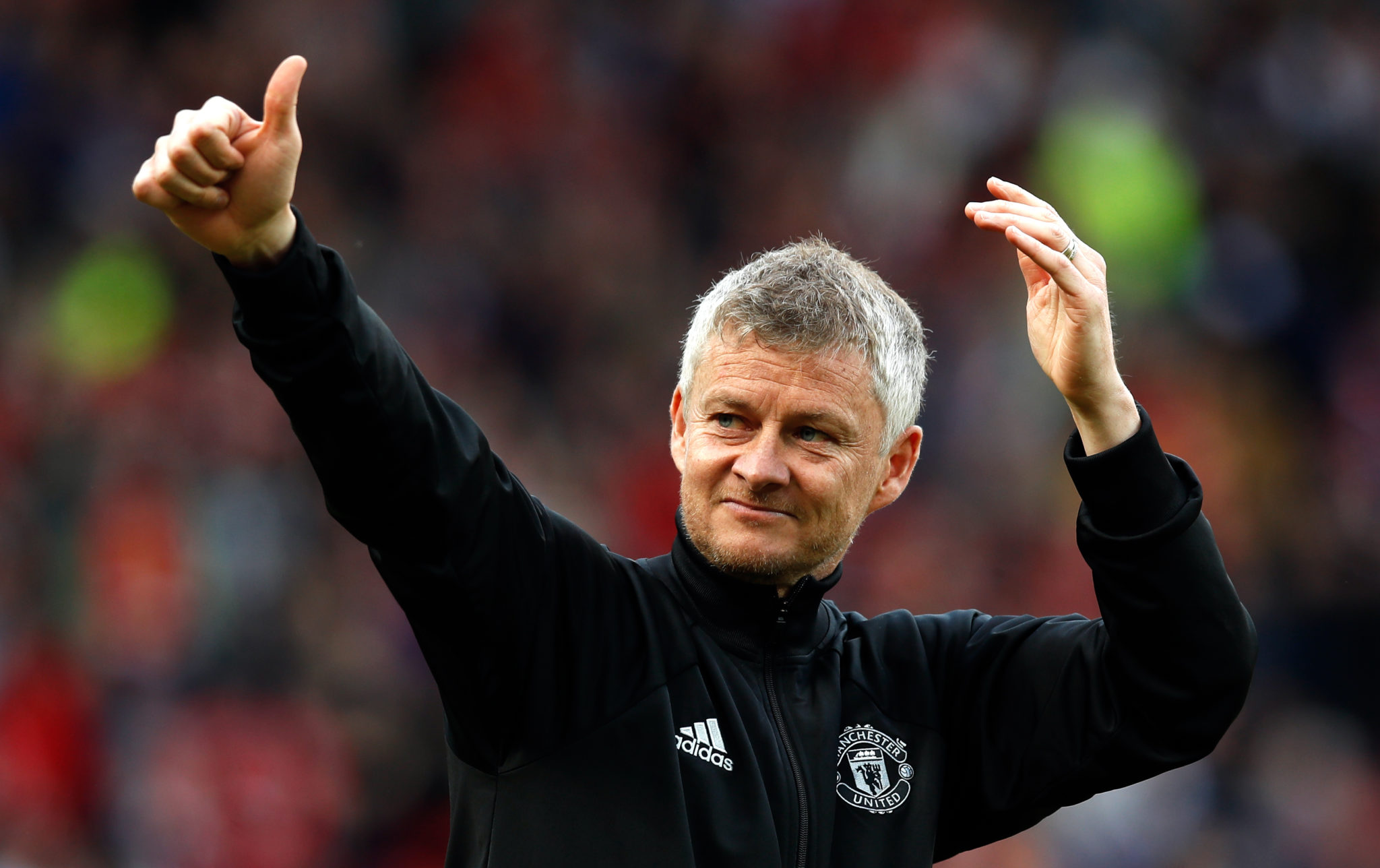 The newly promoted sides have also learned the nature of their first assignment in the top flight.
Sheffield United will travel to Bournemouth, while Aston Villa make the daunting trip to Spurs. For Arsenal, it's an away day up at Rafa Benitez's Newcastle United.
The opening matches will be played on the weekend of Saturday, 10 August and the season will end on Sunday, 17 May. However, as negotiations begin regarding televised games, there is bound to be a number of amendments to the Premier League fixtures as the season gets underway.
Premier League Fixtures 2019/20
Friday 09 August 2019
20:00 Liverpool v Norwich City
Saturday 10 August 2019
12:30 West Ham United v Manchester City 15:00 Bournemouth v Sheffield United 15:00 Burnley v Southampton 15:00 Crystal Palace v Everton 15:00 Leicester City v Wolverhampton Wanderers 15:00 Watford v Brighton and Hove Albion 17:30 Tottenham Hotspur v Aston Villa
Sunday 11 August 2019
14:00 Newcastle United v Arsenal 16:30 Manchester United v Chelsea
Saturday 17 August 2019
15:00 Arsenal v Burnley 15:00 Aston Villa v Bournemouth 15:00 Brighton and Hove Albion v West Ham United 15:00 Chelsea v Leicester City 15:00 Everton v Watford 15:00 Manchester City v Tottenham Hotspur 15:00 Norwich City v Newcastle United 15:00 Sheffield United v Crystal Palace 15:00 Southampton v Liverpool 15:00 Wolverhampton Wanderers v Manchester United
Saturday 24 August 2019
15:00 Aston Villa v Everton 15:00 Bournemouth v Manchester City 15:00 Brighton and Hove Albion v Southampton 15:00 Liverpool v Arsenal 15:00 Manchester United v Crystal Palace 15:00 Norwich City v Chelsea 15:00 Sheffield United v Leicester City 15:00 Tottenham Hotspur v Newcastle United 15:00 Watford v West Ham United 15:00 Wolverhampton Wanderers v Burnley
Saturday 31 August 2019
15:00 Arsenal v Tottenham Hotspur 15:00 Burnley v Liverpool 15:00 Chelsea v Sheffield United 15:00 Crystal Palace v Aston Villa 15:00 Everton v Wolverhampton Wanderers 15:00 Leicester City v Bournemouth 15:00 Manchester City v Brighton and Hove Albion 15:00 Newcastle United v Watford 15:00 Southampton v Manchester United 15:00 West Ham United v Norwich City
Saturday 14 September 2019
15:00 Aston Villa v West Ham United 15:00 Bournemouth v Everton 15:00 Brighton and Hove Albion v Burnley 15:00 Liverpool v Newcastle United 15:00 Manchester United v Leicester City 15:00 Norwich City v Manchester City 15:00 Sheffield United v Southampton 15:00 Tottenham Hotspur v Crystal Palace 15:00 Watford v Arsenal 15:00 Wolverhampton Wanderers v Chelsea
Saturday 21 September 2019
15:00 Arsenal v Aston Villa 15:00 Burnley v Norwich City 15:00 Chelsea v Liverpool 15:00 Crystal Palace v Wolverhampton Wanderers 15:00 Everton v Sheffield United 15:00 Leicester City v Tottenham Hotspur 15:00 Manchester City v Watford 15:00 Newcastle United v Brighton and Hove Albion 15:00 Southampton v Bournemouth 15:00 West Ham United v Manchester United
Saturday 28 September 2019
15:00 Aston Villa v Burnley 15:00 Bournemouth v West Ham United 15:00 Chelsea v Brighton and Hove Albion 15:00 Crystal Palace v Norwich City 15:00 Everton v Manchester City 15:00 Leicester City v Newcastle United 15:00 Manchester United v Arsenal 15:00 Sheffield United v Liverpool 15:00 Tottenham Hotspur v Southampton 15:00 Wolverhampton Wanderers v Watford
Saturday 05 October 2019
15:00 Arsenal v Bournemouth 15:00 Brighton and Hove Albion v Tottenham Hotspur 15:00 Burnley v Everton 15:00 Liverpool v Leicester City 15:00 Manchester City v Wolverhampton Wanderers 15:00 Newcastle United v Manchester United 15:00 Norwich City v Aston Villa 15:00 Southampton v Chelsea 15:00 Watford v Sheffield United 15:00 West Ham United v Crystal Palace
Saturday 19 October 2019
15:00 Aston Villa v Brighton and Hove Albion 15:00 Bournemouth v Norwich City 15:00 Chelsea v Newcastle United 15:00 Crystal Palace v Manchester City 15:00 Everton v West Ham United 15:00 Leicester City v Burnley 15:00 Manchester United v Liverpool 15:00 Sheffield United v Arsenal 15:00 Tottenham Hotspur v Watford 15:00 Wolverhampton Wanderers v Southampton
Saturday 26 October 2019
15:00 Arsenal v Crystal Palace 15:00 Brighton and Hove Albion v Everton 15:00 Burnley v Chelsea 15:00 Liverpool v Tottenham Hotspur 15:00 Manchester City v Aston Villa 15:00 Newcastle United v Wolverhampton Wanderers 15:00 Norwich City v Manchester United 15:00 Southampton v Leicester City 15:00 Watford v Bournemouth 15:00 West Ham United v Sheffield United
Saturday 02 November 2019
15:00 Arsenal v Wolverhampton Wanderers 15:00 Aston Villa v Liverpool 15:00 Bournemouth v Manchester United 15:00 Brighton and Hove Albion v Norwich City 15:00 Crystal Palace v Leicester City 15:00 Everton v Tottenham Hotspur 15:00 Manchester City v Southampton 15:00 Sheffield United v Burnley 15:00 Watford v Chelsea 15:00 West Ham United v Newcastle United
Saturday 09 November 2019
15:00 Burnley v West Ham United 15:00 Chelsea v Crystal Palace 15:00 Leicester City v Arsenal 15:00 Liverpool v Manchester City 15:00 Manchester United v Brighton and Hove Albion 15:00 Newcastle United v Bournemouth 15:00 Norwich City v Watford 15:00 Southampton v Everton 15:00 Tottenham Hotspur v Sheffield United 15:00 Wolverhampton Wanderers v Aston Villa
Saturday 23 November 2019
15:00 Arsenal v Southampton 15:00 Aston Villa v Newcastle United 15:00 Bournemouth v Wolverhampton Wanderers 15:00 Brighton and Hove Albion v Leicester City 15:00 Crystal Palace v Liverpool 15:00 Everton v Norwich City 15:00 Manchester City v Chelsea 15:00 Sheffield United v Manchester United 15:00 Watford v Burnley 15:00 West Ham United v Tottenham Hotspur
Saturday 30 November 2019
15:00 Burnley v Crystal Palace 15:00 Chelsea v West Ham United 15:00 Leicester City v Everton 15:00 Liverpool v Brighton and Hove Albion 15:00 Manchester United v Aston Villa 15:00 Newcastle United v Manchester City 15:00 Norwich City v Arsenal 15:00 Southampton v Watford 15:00 Tottenham Hotspur v Bournemouth 15:00 Wolverhampton Wanderers v Sheffield United
Tuesday 03 December 2019
19:45 Arsenal v Brighton and Hove Albion 19:45 Burnley v Manchester City 19:45 Leicester City v Watford 19:45 Sheffield United v Newcastle United 19:45 Wolverhampton Wanderers v West Ham United 20:00 Manchester United v Tottenham Hotspur
Wednesday 04 December 2019
19:45 Chelsea v Aston Villa 19:45 Southampton v Norwich City 20:00 Crystal Palace v Bournemouth 20:00 Liverpool v Everton
Saturday 07 December 2019
15:00 Aston Villa v Leicester City 15:00 Bournemouth v Liverpool 15:00 Brighton and Hove Albion v Wolverhampton Wanderers 15:00 Everton v Chelsea 15:00 Manchester City v Manchester United 15:00 Newcastle United v Southampton 15:00 Norwich City v Sheffield United 15:00 Tottenham Hotspur v Burnley 15:00 Watford v Crystal Palace 15:00 West Ham United v Arsenal
Saturday 14 December 2019
15:00 Arsenal v Manchester City 15:00 Burnley v Newcastle United 15:00 Chelsea v Bournemouth 15:00 Crystal Palace v Brighton and Hove Albion 15:00 Leicester City v Norwich City 15:00 Liverpool v Watford 15:00 Manchester United v Everton 15:00 Sheffield United v Aston Villa 15:00 Southampton v West Ham United 15:00 Wolverhampton Wanderers v Tottenham Hotspur
Saturday 21 December 2019
15:00 Aston Villa v Southampton 15:00 Bournemouth v Burnley 15:00 Brighton and Hove Albion v Sheffield United 15:00 Everton v Arsenal 15:00 Manchester City v Leicester City 15:00 Newcastle United v Crystal Palace 15:00 Norwich City v Wolverhampton Wanderers 15:00 Tottenham Hotspur v Chelsea 15:00 Watford v Manchester United 15:00 West Ham United v Liverpool
Thursday 26 December 2019
15:00 Aston Villa v Norwich City 15:00 Bournemouth v Arsenal 15:00 Chelsea v Southampton 15:00 Crystal Palace v West Ham United 15:00 Everton v Burnley 15:00 Leicester City v Liverpool 15:00 Manchester United v Newcastle United 15:00 Sheffield United v Watford 15:00 Tottenham Hotspur v Brighton and Hove Albion 15:00 Wolverhampton Wanderers v Manchester City
Saturday 28 December 2019
15:00 Arsenal v Chelsea 15:00 Brighton and Hove Albion v Bournemouth 15:00 Burnley v Manchester United 15:00 Liverpool v Wolverhampton Wanderers 15:00 Manchester City v Sheffield United 15:00 Newcastle United v Everton 15:00 Norwich City v Tottenham Hotspur 15:00 Southampton v Crystal Palace 15:00 Watford v Aston Villa 15:00 West Ham United v Leicester City
Wednesday 01 January 2020
15:00 Arsenal v Manchester United 15:00 Brighton and Hove Albion v Chelsea 15:00 Burnley v Aston Villa 15:00 Liverpool v Sheffield United 15:00 Manchester City v Everton 15:00 Newcastle United v Leicester City 15:00 Norwich City v Crystal Palace 15:00 Southampton v Tottenham Hotspur 15:00 Watford v Wolverhampton Wanderers 15:00 West Ham United v Bournemouth
Saturday 11 January 2020
15:00 Aston Villa v Manchester City 15:00 Bournemouth v Watford 15:00 Chelsea v Burnley 15:00 Crystal Palace v Arsenal 15:00 Everton v Brighton and Hove Albion 15:00 Leicester City v Southampton 15:00 Manchester United v Norwich City 15:00 Sheffield United v West Ham United 15:00 Tottenham Hotspur v Liverpool 15:00 Wolverhampton Wanderers v Newcastle United
Saturday 18 January 2020
15:00 Arsenal v Sheffield United 15:00 Brighton and Hove Albion v Aston Villa 15:00 Burnley v Leicester City 15:00 Liverpool v Manchester United 15:00 Manchester City v Crystal Palace 15:00 Newcastle United v Chelsea 15:00 Norwich City v Bournemouth 15:00 Southampton v Wolverhampton Wanderers 15:00 Watford v Tottenham Hotspur 15:00 West Ham United v Everton
Tuesday 21 January 2020
19:45 Aston Villa v Watford 19:45 Bournemouth v Brighton and Hove Albion 19:45 Everton v Newcastle United 19:45 Leicester City v West Ham United 19:45 Sheffield United v Manchester City 19:45 Wolverhampton Wanderers v Liverpool 20:00 Manchester United v Burnley
Wednesday 22 January 2020
19:45 Chelsea v Arsenal 19:45 Tottenham Hotspur v Norwich City 20:00 Crystal Palace v Southampton
Saturday 01 February 2020
15:00 Bournemouth v Aston Villa 15:00 Burnley v Arsenal 15:00 Crystal Palace v Sheffield United 15:00 Leicester City v Chelsea 15:00 Liverpool v Southampton 15:00 Manchester United v Wolverhampton Wanderers 15:00 Newcastle United v Norwich City 15:00 Tottenham Hotspur v Manchester City 15:00 Watford v Everton 15:00 West Ham United v Brighton and Hove Albion
Saturday 08 February 2020
15:00 Arsenal v Newcastle United 15:00 Aston Villa v Tottenham Hotspur 15:00 Brighton and Hove Albion v Watford 15:00 Chelsea v Manchester United 15:00 Everton v Crystal Palace 15:00 Manchester City v West Ham United 15:00 Norwich City v Liverpool 15:00 Sheffield United v Bournemouth 15:00 Southampton v Burnley 15:00 Wolverhampton Wanderers v Leicester City
Saturday 22 February 2020
15:00 Arsenal v Everton 15:00 Burnley v Bournemouth 15:00 Chelsea v Tottenham Hotspur 15:00 Crystal Palace v Newcastle United 15:00 Leicester City v Manchester City 15:00 Liverpool v West Ham United 15:00 Manchester United v Watford 15:00 Sheffield United v Brighton and Hove Albion 15:00 Southampton v Aston Villa 15:00 Wolverhampton Wanderers v Norwich City
Saturday 29 February 2020
15:00 Aston Villa v Sheffield United 15:00 Bournemouth v Chelsea 15:00 Brighton and Hove Albion v Crystal Palace 15:00 Everton v Manchester United 15:00 Manchester City v Arsenal 15:00 Newcastle United v Burnley 15:00 Norwich City v Leicester City 15:00 Tottenham Hotspur v Wolverhampton Wanderers 15:00 Watford v Liverpool 15:00 West Ham United v Southampton
Saturday 07 March 2020
15:00 Arsenal v West Ham United 15:00 Burnley v Tottenham Hotspur 15:00 Chelsea v Everton 15:00 Crystal Palace v Watford 15:00 Leicester City v Aston Villa 15:00 Liverpool v Bournemouth 15:00 Manchester United v Manchester City 15:00 Sheffield United v Norwich City 15:00 Southampton v Newcastle United 15:00 Wolverhampton Wanderers v Brighton and Hove Albion
Saturday 14 March 2020
15:00 Aston Villa v Chelsea 15:00 Bournemouth v Crystal Palace 15:00 Brighton and Hove Albion v Arsenal 15:00 Everton v Liverpool 15:00 Manchester City v Burnley 15:00 Newcastle United v Sheffield United 15:00 Norwich City v Southampton 15:00 Tottenham Hotspur v Manchester United 15:00 Watford v Leicester City 15:00 West Ham United v Wolverhampton Wanderers
Saturday 21 March 2020
15:00 Burnley v Watford 15:00 Chelsea v Manchester City 15:00 Leicester City v Brighton and Hove Albion 15:00 Liverpool v Crystal Palace 15:00 Manchester United v Sheffield United 15:00 Newcastle United v Aston Villa 15:00 Norwich City v Everton 15:00 Southampton v Arsenal 15:00 Tottenham Hotspur v West Ham United 15:00 Wolverhampton Wanderers v Bournemouth
Saturday 04 April 2020
15:00 Arsenal v Norwich City 15:00 Aston Villa v Wolverhampton Wanderers 15:00 Bournemouth v Newcastle United 15:00 Brighton and Hove Albion v Manchester United 15:00 Crystal Palace v Burnley 15:00 Everton v Leicester City 15:00 Manchester City v Liverpool 15:00 Sheffield United v Tottenham Hotspur 15:00 Watford v Southampton 15:00 West Ham United v Chelsea
Saturday 11 April 2020
15:00 Burnley v Sheffield United 15:00 Chelsea v Watford 15:00 Leicester City v Crystal Palace 15:00 Liverpool v Aston Villa 15:00 Manchester United v Bournemouth 15:00 Newcastle United v West Ham United 15:00 Norwich City v Brighton and Hove Albion 15:00 Southampton v Manchester City 15:00 Tottenham Hotspur v Everton 15:00 Wolverhampton Wanderers v Arsenal
Saturday 18 April 2020
15:00 Arsenal v Leicester City 15:00 Aston Villa v Manchester United 15:00 Bournemouth v Tottenham Hotspur 15:00 Brighton and Hove Albion v Liverpool 15:00 Crystal Palace v Chelsea 15:00 Everton v Southampton 15:00 Manchester City v Newcastle United 15:00 Sheffield United v Wolverhampton Wanderers 15:00 Watford v Norwich City 15:00 West Ham United v Burnley
Saturday 25 April 2020
15:00 Aston Villa v Crystal Palace 15:00 Bournemouth v Leicester City 15:00 Brighton and Hove Albion v Manchester City 15:00 Liverpool v Burnley 15:00 Manchester United v Southampton 15:00 Norwich City v West Ham United 15:00 Sheffield United v Chelsea 15:00 Tottenham Hotspur v Arsenal 15:00 Watford v Newcastle United 15:00 Wolverhampton Wanderers v Everton
Saturday 02 May 2020
15:00 Arsenal v Liverpool 15:00 Burnley v Wolverhampton Wanderers 15:00 Chelsea v Norwich City 15:00 Crystal Palace v Manchester United 15:00 Everton v Aston Villa 15:00 Leicester City v Sheffield United 15:00 Manchester City v Bournemouth 15:00 Newcastle United v Tottenham Hotspur 15:00 Southampton v Brighton and Hove Albion 15:00 West Ham United v Watford
Saturday 09 May 2020
15:00 Aston Villa v Arsenal 15:00 Bournemouth v Southampton 15:00 Brighton and Hove Albion v Newcastle United 15:00 Liverpool v Chelsea 15:00 Manchester United v West Ham United 15:00 Norwich City v Burnley 15:00 Sheffield United v Everton 15:00 Tottenham Hotspur v Leicester City 15:00 Watford v Manchester City 15:00 Wolverhampton Wanderers v Crystal Palace
Sunday 17 May 2020
15:00 Arsenal v Watford 15:00 Burnley v Brighton and Hove Albion 15:00 Chelsea v Wolverhampton Wanderers 15:00 Crystal Palace v Tottenham Hotspur 15:00 Everton v Bournemouth 15:00 Leicester City v Manchester United 15:00 Manchester City v Norwich City 15:00 Newcastle United v Liverpool 15:00 Southampton v Sheffield United 15:00 West Ham United v Aston Villa