TG4 is set to broadcast 25 games across the Allianz National Hurling and Football Leagues over the next two months. 
The Irish language station will show at least four live games every weekend, with one game on Saturday and three on Sunday afternoons. Two of those Sunday matches will be screened on TG4 with another available on the TG4 Player App (which can cast to TVs).
TG4 have also confirmed that a highlights show will air each Monday night at 8pm. Their opening weekend fixtures in the National Hurling League will be Westmeath v Galway, Wexford v Laois, Cork v Waterford and Antrim v Clare.
"TG4 is delighted to announce the return of the Allianz Leagues to our screens for 2021," the station's head of sport Rónán Ó Coisdealbha said.
"While we are bringing you all the action, we will also be working tirelessly alongside our partners in the GAA and with those in different playing grounds across the Island to ensure a safe environment for all involved.
"TG4 has a long history of providing comprehensive GAA coverage and we are pleased to able to continue doing so during these challenging times."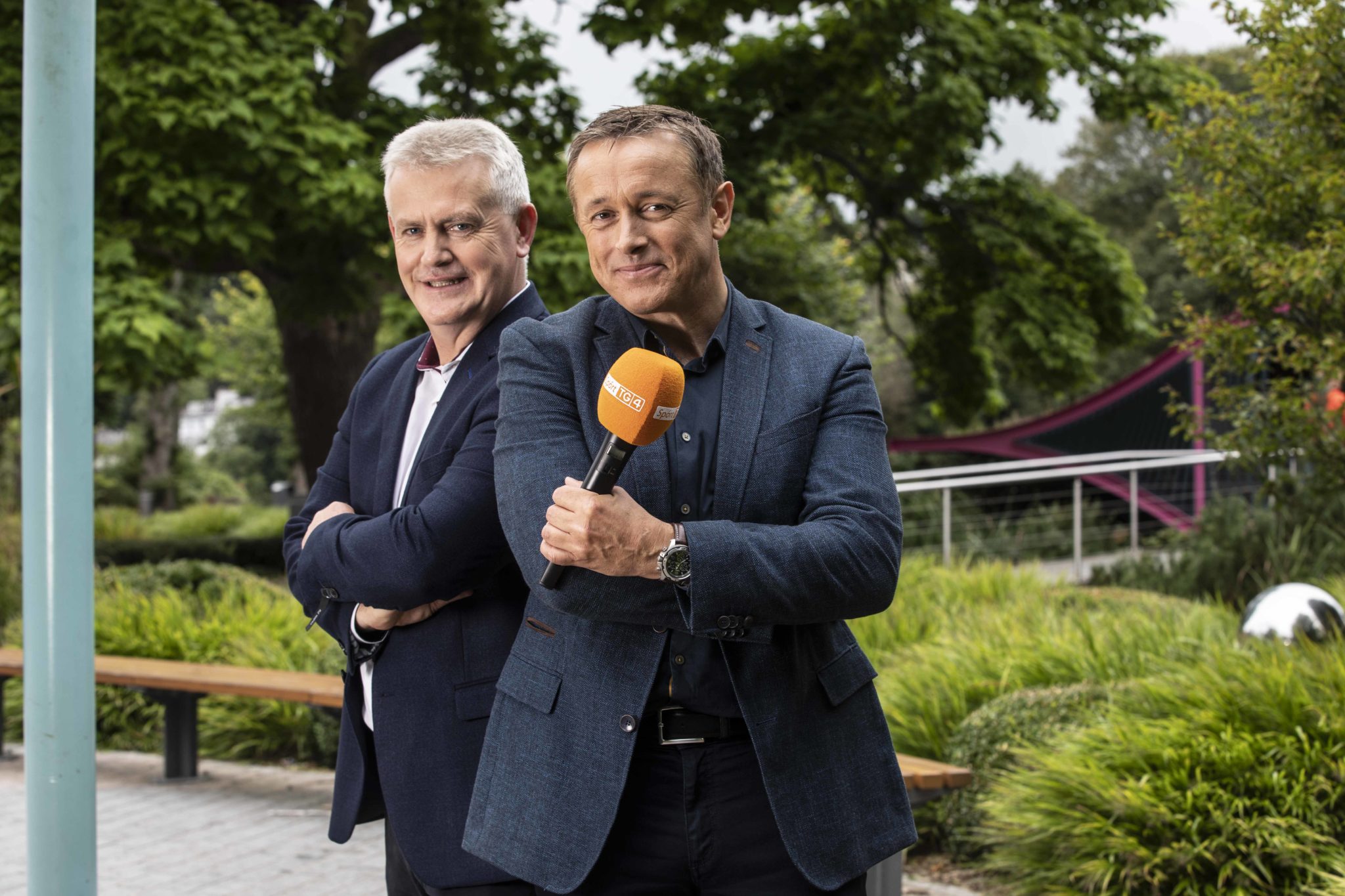 Eir Sport will also be broadcasting 11 games in the coming weeks.
13 Counties 👊
11 Games 💪
6 Football 🏐
5 Hurling 🏑

We're back in just 11 days 😎😎😎#AllianzLeagues #GAA pic.twitter.com/yy8ow004rE

— eir Sport (@eirSport) April 27, 2021
Allianz National Leagues TV Schedule
8/5/2021
Hurling League Division 1
1400 - Westmeath v Galway - TG4
1730 - Limerick v Tipperary - Eir Sport
1530 - Dublin v Kilkenny - Eir Sport
9/5/2021
Allianz Hurling League Division 1
1345 - Wexford v Laois - TG4
1545 - Cork v Waterford - TG4
1400 - Antrim v Clare - TG4 Player App
15/5/2021
Allianz Football League Division 1
1700 - Tyrone v Donegal - TG4
1500 - Kerry v Galway - Eir Sport
Allianz Football League Division 2 
1530 - Cork v Kildare - Eir Sport
Allianz Hurling League Division 1
1930 - Tipperary v Cork - Eir Sport
16/5/2021
Allianz Football League Division 1 
1345 - Roscommon v Dublin - TG4
Allianz Hurling League Division 1
1545 - Galway v Limerick - TG4
Allianz Football League Division 1 
1400 - Monaghan v Armagh -  TG4 Player App
22/5/2021
Allianz Hurling League Division 1
1330 - Tipperary v Galway - TG4
Allianz Football League Division 1 
1700 - Donegal v Monaghan - Eir Sport
1900 - Armagh v Tyrone - Eir Sport
Allianz Football League Division 2 
1500 - Westmeath v Mayo - Eir Sport
23/5/2021
Allianz Football League Division 1 
1345 - Dublin v Kerry - TG4
Allianz Hurling League Division 1
1545 - Waterford v Limerick - TG4
Allianz Hurling League Division 1 
1400 - Kilkenny v Wexford - TG4 Player App
29/5/2021 
Allianz Football League Division 3 
1500 - details TBC - TG4
Allianz Football League, Division 1 North
1930 - Armagh v Donegal - Eir Sport
30/5/2021 
Allianz Football League Division 2
1345 - details TBC - TG4
Allianz Football League Division 1 
1545 - details TBC - TG4
Allianz Football League Division 1 
1545 - details TBC - TG4 Player App
5/6/2021
Allianz Hurling League Division 1
1915 - Limerick v Cork - Eir Sport
Allianz Hurling League Division 1
1715 - Dublin v Clare - Eir Sport
Allianz Hurling League Division 1
1500 - Antrim v Wexford - TG4
6/6/2021
Allianz Hurling League Division 1
1345 - Kilkenny v Laois - TG4
Allianz Hurling League Division 1
1545 - Galway v Waterford - TG4
Allianz Hurling League Division 1
1400 - Westmeath v Tipperary - TG4 Player App
12/6/2021
Allianz Football League semi-finals
Details TBC - TG4
Details TBC - TG4
13/6/2021 
Allianz Hurling League Division 1
Details TBC - TG4
Allianz Football League semi-finals
Details TBC - TG4
Allianz Hurling League Division 1
Details TBC - live on TG4 Player App