With just days to go until the Dell Technologies Forum returns to Dublin we're giving you the chance to WIN a Dell XPS 13 Laptop worth up to €1,200.
All you have to do to enter is fill out the form below.
Dell Technologies Forum is the number one destination for business leaders looking to drive innovation and growth in their fields.
Focused on helping businesses unlock the power of emerging technologies, the forum is an immersive experience that brings it all together - emerging trends, cutting-edge technologies, dynamic speakers and concrete ways to transform the way you work.
Amongst the expert speakers taking to the stage is two-time Formula One World Champion Mika Häkkinen.
The world-famous driver will discuss how he uses a range of technologies to analyse and support high-performance in his current role in driver management and outline how innovation and emerging technologies are driving progress in sport.
The event will also hear from Dell Technologies Ireland MD Catherine Doyle and a range of other experts who will reveal the most important technological trends shaping the future of Irish business.
"In an uncertain economic environment, the importance of technology for business only continues to grow," said Ms Doyle.
"Innovation empowers organisations by enabling them to thrive in the face of a growing set of challenges."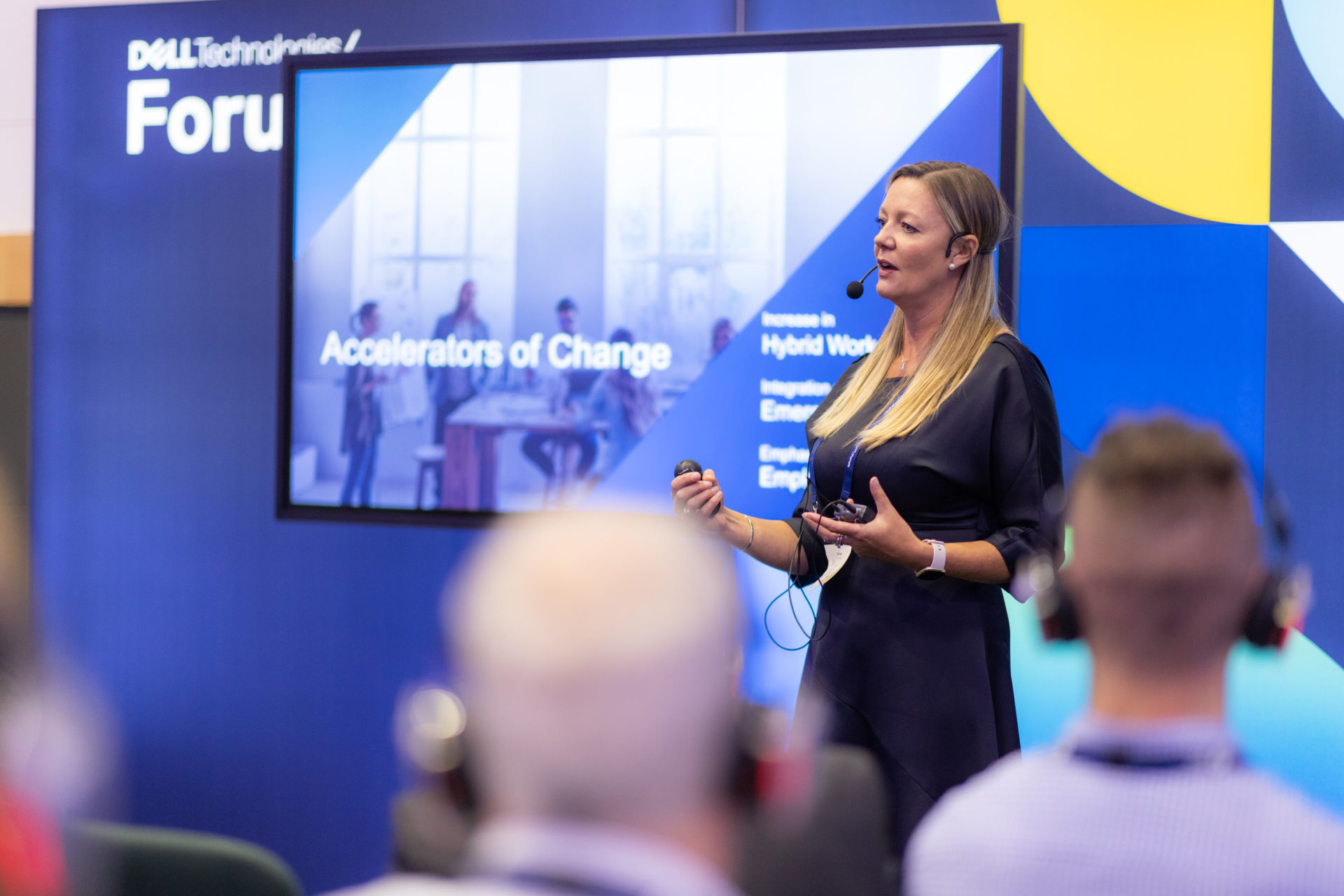 The Dell Technologies Ireland MD, Catherine Doyle, said the forum will bring together technology experts and businesses leaders from across Ireland to collaborate and foster innovation.
"By leveraging the expertise of our speakers and network at Forum, businesses across Ireland can transform at speed and embrace new technologies to become global innovation leaders," she said.
The Dell Technologies Forum is run in partnership with Intel and Microsoft.
It takes place at the Convention Centre in Dublin on September 26th.
You can register and find more information about the event here.