Three men have been arrested in connection with cocaine seized off the Cork coast. 
Gardaí said the men were arrested this evening for alleged organised crime offences and remain in custody at Garda stations in the southern region. 
Three other men arrested earlier this week remain in custody. Investigations are ongoing. 
A joint taskforce of An Garda Síochána, Revenue and the Defence Forces recovered 2.2 tonnes of cocaine worth €157 million on Tuesday, the largest drug seizure in the history of the State. 
All 25 crew members aboard the ship MV Matthew are being interviewed by Gardaí, one of whom had to be medically evacuated.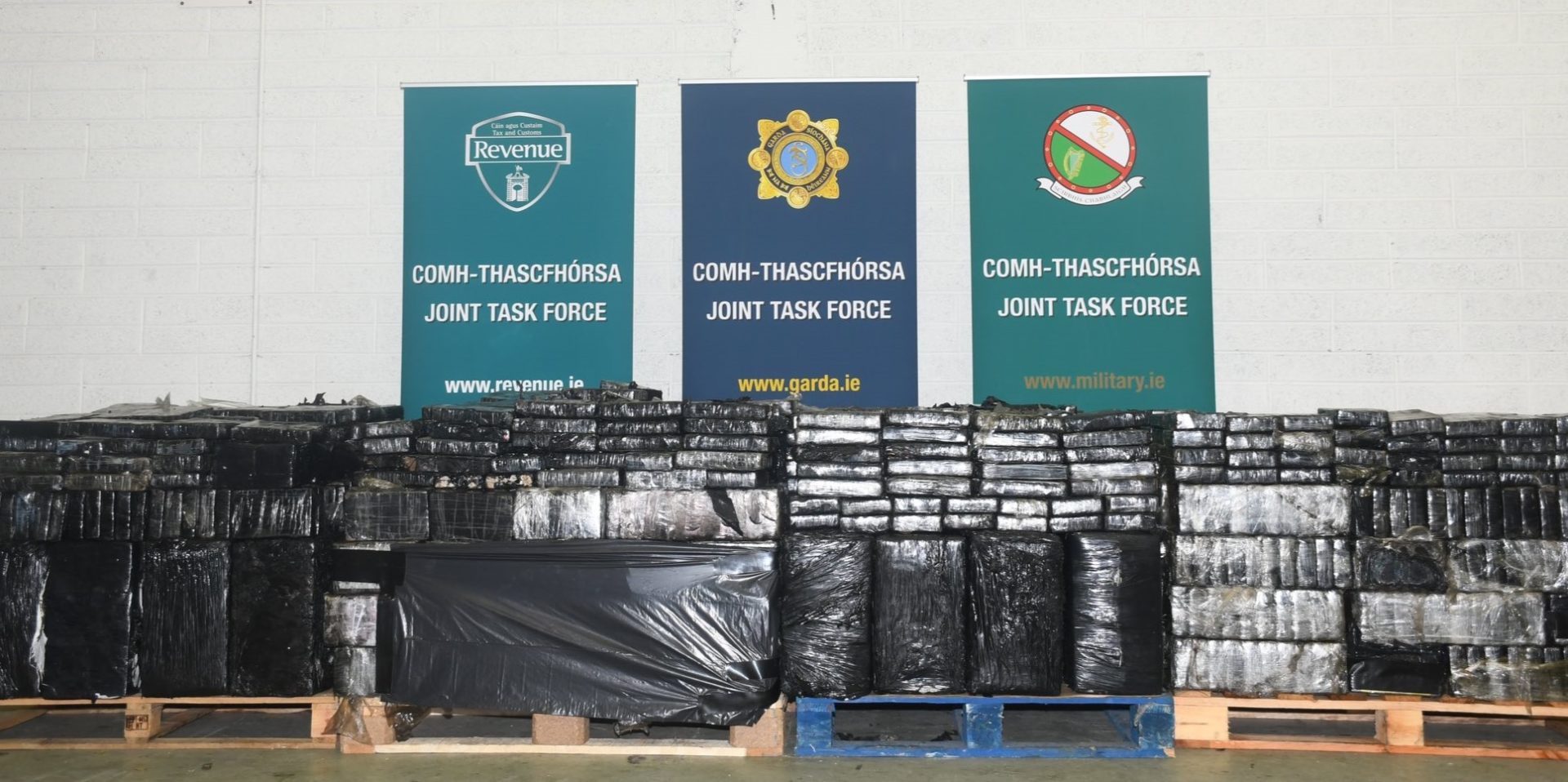 At a briefing today, Assistant Garda Commissioner Justin Kelly said the drugs originated from South America. 
He said organised crime groups in Ireland and Europe sourced and divided up these drugs. 
"There's no large shipment like this coming into our ports or transiting our country without an Irish criminal group involved," he said. 
"These groups are transnational groups. They are working all across the world. 
"Because of that, we need to work with our international partners." 
The seizure was also the first time members of the Defence Forces were called to secure a vessel. 
Adverse weather conditions meant a custom officer could not board the ship at sea, so the Army Ranger Wing, who roped onto the ship within an hour.