Teachers are refusing to engage with the new Leaving Cert calculated grades system until they are offered stronger legal protections by the State.
The Association of Secondary Teachers in Ireland (ASTI) is advising its members not to take part until they are fully protected against any legal actions arising from the marks they hand out.
It said an indemnity announced by the Department of Education yesterday protects schools and principals – but could see teachers left to pay their own legal costs if a student decides to sue over their grades.
ASTI General Secretary Kieran Christie said the association's legal advisers "have a real concern that teachers would be caught for personal expense and that would not be acceptable."
"That is the worry and certainly our legal people are working with us and we are working together with the Department of Education to get clear answers from themselves and the Attorney General in that respect," he said.
"Our advice to ASTI members is to hold off until full legal indemnity is put in place."
In a statement, the association said it recognises that the system put in place to replace this year's Leaving Cert is "necessary in order provide clarity, allay students' anxiety" and allow them to progress to the next stage of their lives.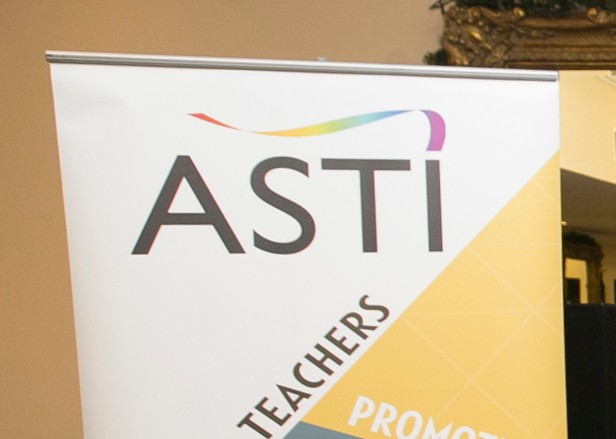 On Newstalk Breakfast, ASTI President Deirdre Mac Donald said teachers need full protection.
"We employ layers and they tell us that leaves members to the possibility of a third of the costs," she said.
"Now, we are just not going to leave our members open to that.
"Listen, we want this sorted. We actually made that very clear to the Department of Education and the Attorney General's office who is the one who is writing the indemnity."
She said the dispute can be only be resolved with a guarantee that teachers will be 100% protected from any costs.
"How it will be resolved is the way the indemnity is written will be written in such a way that teachers will be covered 100% from any cost that may be forthcoming from any legal problems," she said.
Protection
The Teachers Union of Ireland (TUI) has welcomed the protections announced yesterday, saying "clear legal indemnity for teachers and schools [...] is of vital importance."
On Breakfast Briefing with Andrea Gilligan this morning, TUI President Seamus Lahart said he does not share the ASTI's concerns.
"We had some issues with the indemnity during the week," he said. "We addressed those to the department officials and I understand they were addressed with the minister.
"We believe full indemnity is full indemnity – the word explains itself."
In a statement, Labour Party education spokesperson Aodhán Ó Ríordáin warned that "without the vital support of the whole teaching body, the entire Leaving Cert is in jeopardy."
"The move by Government to indemnify teachers and schools for fear of legal action by students and parents down the line raises serious questions about the legality of the exam," he said.
"It is absolutely essential now that the legal advice received by Government to cancel the exam in the first place is published.
"There can be absolutely no doubt about the legality of any aspect of the revised Leaving Cert plans and we need clarity from Government on this as a matter of urgency."
Education Minister Joe McHugh has insisted every effort has been made to protect teachers.