This September Newstalk Goes Green!
We are delighted to be teaming up with Repak to deliver two weeks of reports, videos and challenges focused on our planet and its future well-being.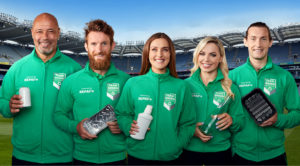 Repak's Team Green was launched in 2018 to help Ireland increase recycling rates for packaging waste. The movement encourages businesses, schools and households to make a difference by recycling correctly.
Repak want to educate the public around best practice packaging recycling behaviours to help Ireland achieve its packaging recycling targets. The steps are simple. Firstly, ensure that the right items are placed in the right bin. And when it comes to packaging, keep it clean, dry and loose.

For more information on Repak's Green Team and how you can get involved, get to  www.repak.ie/team-green