A new therapy being developed to help restore vision to people who are blind could be used within years.
The treatment involves a "relatively simple" injection into the eye and is a "relatively straightforward surgery".
That's according to John Flannery, a Professor of Neurobiology in the Department of Molecular and Cell Biology at the University of Berkeley and a member of the Medical and Scientific Advisory Board for Fighting Blindness Ireland.
He told Futureproof with Johnathan McCrea how blindness develops in some people and how his research will attempt to remove the disease from patients.
His startup company has recently been bought by Novartis and they will partner to develop the treatment.
Professor Flannery said "the hope is for some patients, they'll get a significant increase in their vision".
He added that "manufacturing enough of the treatment is not doing to be that difficult".
In explaining how blindness develops in some people, Professor Flannery said "almost all the inherited blindnesses occur over time".
He said: "The gene defect you have when you're born, and depending on what you inherit, it can manifest as a small child or sometimes not until you're a teenager and some conditions, like macular degeneration, not until you're 50 or 60."
Professor Flannery said technology is been tested to get the eye to see something when there's no biological retina, but that its success is a long time away.
He said: "There have been some attempts to connect a video camera to the patient's brain in patients that are completely blind.
"That's been incredibly challenging because we know quite a bit about how the retina works but we don't know much about it encodes the signal.
"That will be quite a bit off until we have an electronic prosthetic.
"Nobody, in my knowledge, has been able to interpret the signals coming out of the eye and understanding what the picture is."
Professor Flannery said his research on how to develop therapies for blind patients starts out on testing with animals such as mice.
He said that the current treatments available to patients are for those who have recessive conditions, meaning they got the gene from both of their parents, which continues much of his work.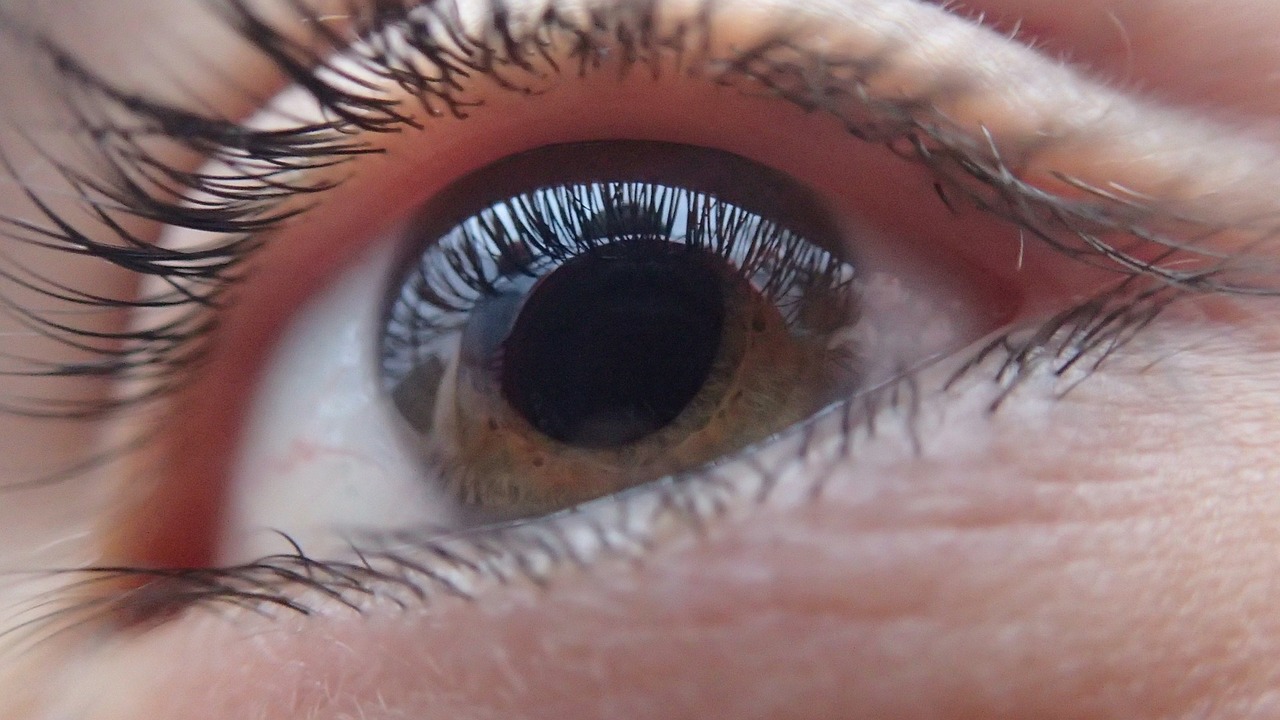 Therapy to cure blindness
Professor Flannery explained how the therapy aimed to cure blindness would work.
He said: "The progress in the field has been to use the shell of the virus, the outside coat of the virus.
"We use a very different virus for the eye that's never been shown to cause disease, we put in a copy of the gene that the patient has a defect in.
"We use the virus shell to carry the DNA and protect it and that virus will carry the DNA into the retinal shells and that's a one time only repair."
He said that the virus contains a "zip-code" which controls which cells have the therapeutic gene.
Professor Flannery added: "It's a question of scale, a normal human has 150 million photoreceptors, which are the ones that are affected in these conditions.
"You can inject with a very small volume many hundreds of million virus particles."
Professor Flannery said that an experiment showed that blind mice were able to move around and explore as much as other mice.
He said: "In a couple of the therapies that are currently in the clinic, the patients have to be treated as quickly as possible because their photoreceptor cells are dying and if you get to the stage where their photoreceptors have died, the gene in the cell is gone.
"The therapy that we're trying to develop, which is called optogenetics, is for patients at the very late stages of blindness.
"What we're doing is capitalising on the knowledge that the photoreceptors talk to other cells in the retina that aren't light-sensitive
"Our gene therapy is designed to add light sensitively to the third cell in this chain between the damaged photo and the brain.
"Since it's in the middle, if you can make that cell light-sensitive, that's a new opportunity for restoring vision in the blind.
Professor Flannery said this treatment is "particularly appealing because you could treat someone at any age or any stage".
He said: "Because unlike the other therapies where you have to identify the exact genetic defect in the patient and put that exact gene back, this is putting a light-sensitive function in a different cell.
"It doesn't require you to know what the defect is in the patients."
Professor Flannery said they would begin to start testing the therapy in small groups of patients shortly after successful trials in dogs.
You can listen back to the full interview here:
Main image: File image of a blind man with a cane. Credit: Robert Michael/DPA/PA Images