Ireland has a brand new €25 million research vessel named after the Antarctic explorer, Tom Crean.
The boat will undertake critical research work, including mapping our seabed and surveys on our fish stocks, with 300 days at sea and building up to over 3,000 scientist days per year.
Newstalk reporter Harry McKean went on board to talk to Aodhan Fitzerald, who manages the day-to-day operations of the Tom Crean, to hear about the impressive project.
€25 million project
The ship was designed in Norway and, after four years of building in Spain, the completed Tom Crean arrived at Galway Docks in July.
The research vessel is 53 metres long, can hold 23 people and has the capacity to stay at sea for up to 21 days.
It replaced the small Celtic Voyager, to reflect that "science has moved on so much".
The new ship cost roughly €25 million and Mr Fitzgerald said that "it's absolutely fantasist".
"It allows us to perform our work better", he said.
"All the equipment is bigger and scientists want to do more things and go deeper."
Research
"We typically do fisheries research, which involves things like underwater TV video surveys to look at the prawn stock", he explained.
"We tow our camera along the seabed for ten minutes and you count the number of prawn burrows that you see."
Two months of the year is spent on this type of research and next year the crew will spend around 90 days mapping the seabed territories using multibeam sonar to measure width, length and depth.
"We've a huge huge maritime territory in Ireland", Mr Fitzgerald said.
Ireland's seabed area is 880,000kmsq, which is around nine times our land area.
They've also just completed a survey of the Celtic Sea herring stock using acoustics.
The vessel is used to teach students too.
"We've just had people from the ATU out on day trips just learning about the ship and how to undertake marine science", Mr Fitzgerald said.
Life at sea
Crews can spend up to three weeks at sea, but Mr Fitzgerald assures that it's not all bad.
Joining him for lunch was Harry McKean, who was quite impressed by the lamb chops and seafood pasta.
"There's one cook taking care of 26 people and they get their three meals a day", Mr Fitzgerald explained.
"When you're at sea, food becomes very important."
The ship also has lots of new technology that "takes a lot of the manual labour out of it" for the workers.
It's also a more spacious vessel than its predecessor, making it "much more comfortable".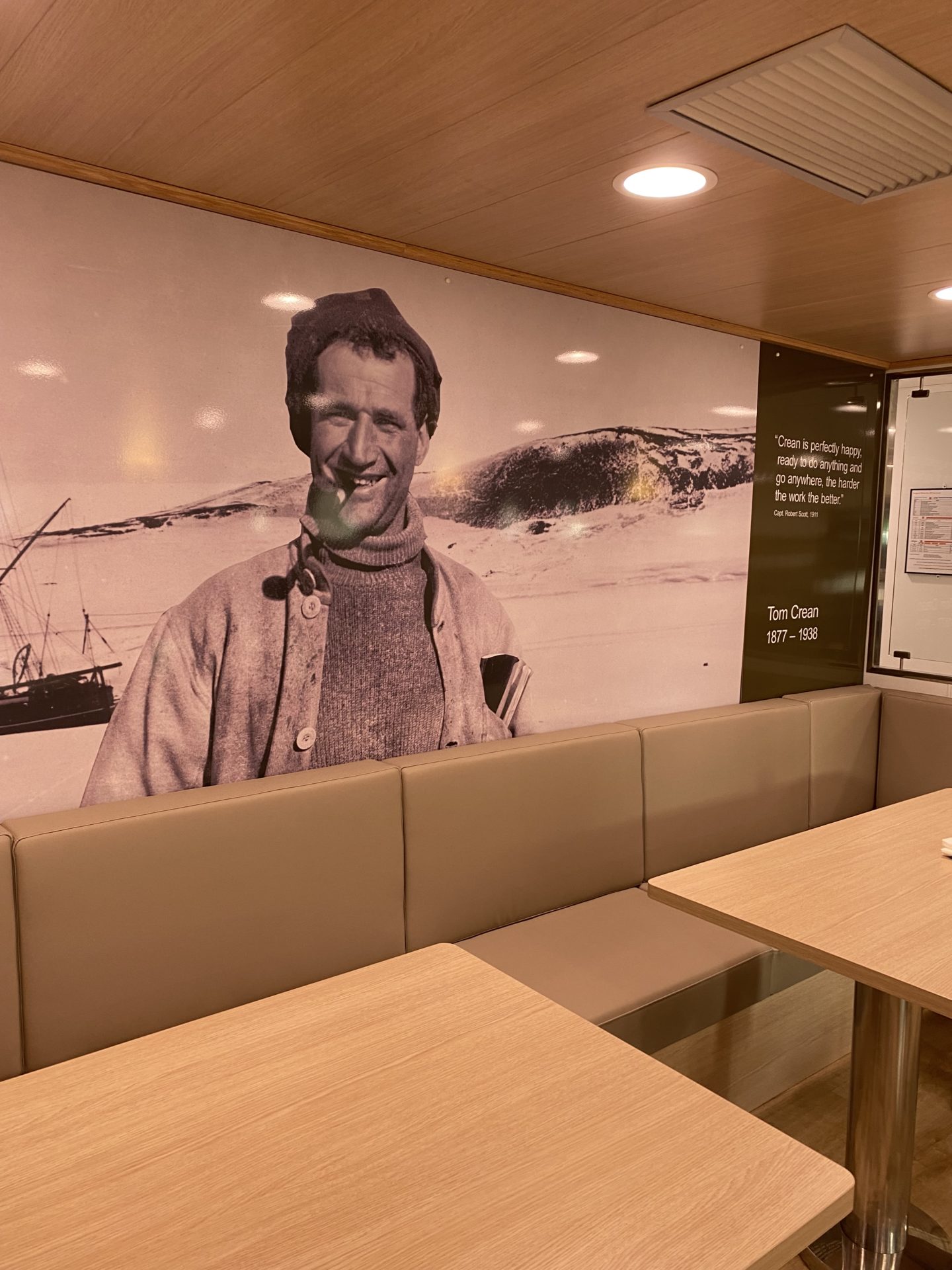 Listen back to the full conversation here.