Whether it's birdsong in the morning, your children laughing or the busy buzz of coffee shops, we all have our favourite sounds. These are the sounds that make us laugh and smile, feel at home and at ease but this year so many people have been missing these sounds. 
With World Hearing Day coming up on March 3rd, Hidden Hearing, Ireland's leading provider of hearing healthcare has conducted a study to discover the sounds we are missing the most in lockdown. 
Out of over 500 respondents, a whopping 96% were in agreement that laughing with friends is the number one sound we are missing and looking forward to hearing the most when lockdown eases. 
This was followed very closely by the sound of catching up with family (93%) and catching up with friends in cafes (88%). 
Nearly 70% said they miss the sound of a busy pub and 32% are looking forward to hearing the sweet sounds of music in a theatre post-lockdown.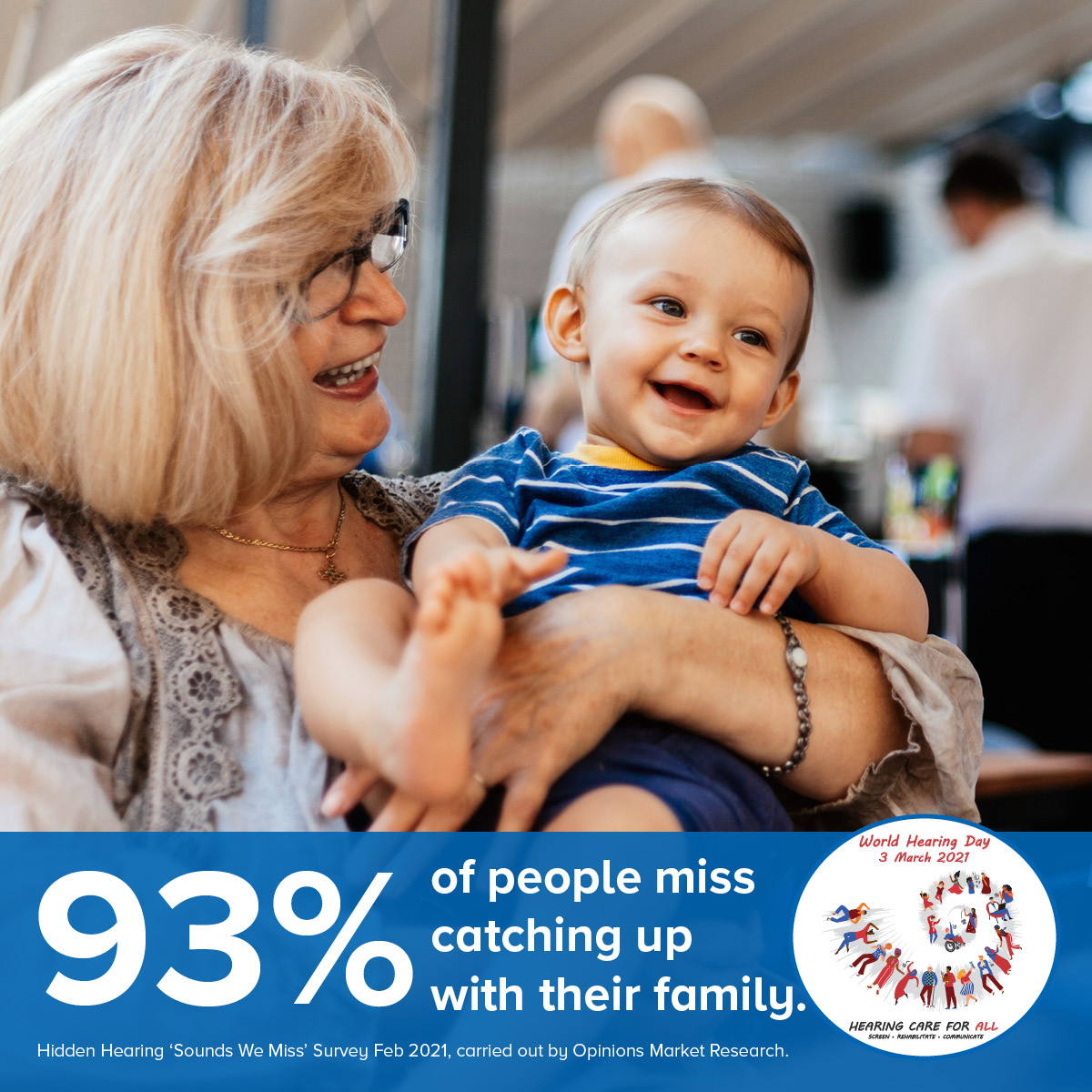 Sounds cause a physiologically reaction in us all – whether it's the calmness of nature sounds or an alarm alerting us that something isn't right (or it's time to get up in the morning). But how well do you look after your hearing? If we're not vigilant, these sounds could disappear from our lives as well. 
In fact, 7% of Irish adults report that they have experienced some type of hearing loss in the past year. This instance is higher among males aged 56+ where 8% reported some form of hearing loss and interestingly, this number rose again to 9% for adult males in general and 11% for those living in city or urban areas.
Among those that have experienced any hearing loss in the last year, nearly 8 in 10 (76%) would go for a hearing test while only 22% said they wouldn't go for the test.
The good news? If you are one of those who is experiencing any form of hearing loss, Hidden Hearing clinics are open countrywide and are an essential service, allowing them to operate during lockdown. To enquire about an appointment now or to book a consultation, you can call 1800 66 77 11 for general patient enquiries. Or, to book a free hearing test online, click here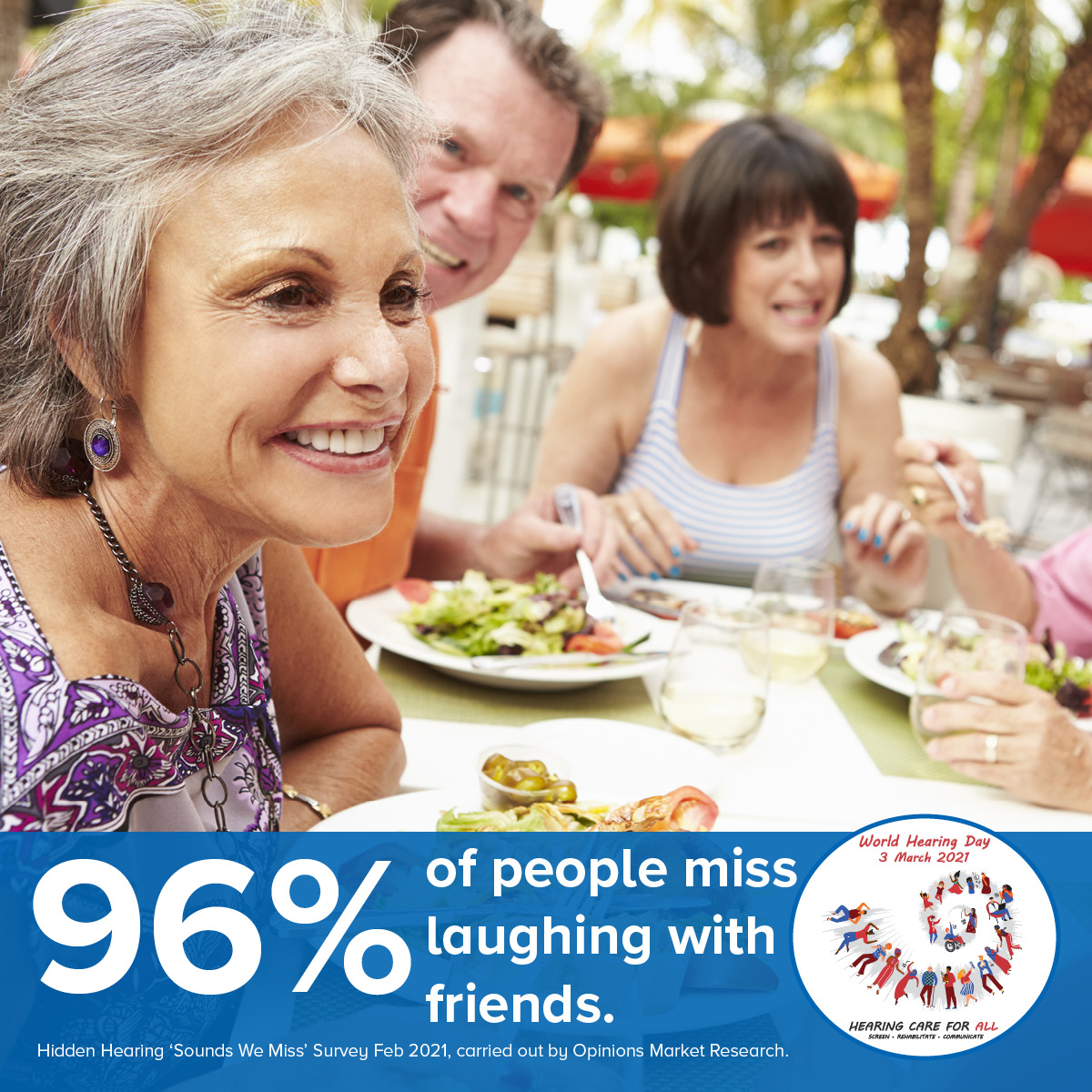 Hidden Hearing has also just announced the launch of Oticon More in Ireland, the world's first hearing aid which gives the brain full perspective with access to all relevant sounds. This innovative hearing aid uses the latest technology to enable users to hear and experience more with a new approach to sound processing. 
Hidden Hearing is Ireland's longest established exclusive hearing care experts, with almost 30 years' experience. Safety protocols are in place at all Hidden Hearing clinics for the utmost patient care, so visitors can attend clinics in safety and confidence.
Visit www.hiddenhearing.ie to learn more