Irish singer Gavin James is entering "uncharted territory" with a new series of drive-in gigs around the country.
Fans of the Dubliner can catch him live from the comfort of their own cars as part of the 'Dolan's Presents Live at the Drive-in' tour.
Speaking to Ciara Kelly on Lunchtime Live this afternoon, James said the tour is all about getting people out of the house for a bit of an "escape from reality."
"It is definitely Uncharted territory when it comes to gigs," he said.
"We are looking at ways of doing it to make it sound good, there is going to be a giant screen behind me and we are going to make it feel like [a normal gig].
"You know, the whole point of going to a gig is so that you can feel like you are part of something with loads of different people.
"Obviously in a car it is a little different. There are four people to a car and it is a little different but you know, for me the main thing about doing it was just to get the industry a little bit back up and running – looking after our own."
He said the COVID-19 lockdown has left a lot of people who work behind the scenes in the industry "absolutely screwed" – and the series offers a chance to get some of them back to work.
"People that I know and have worked with me for the last ten years, booking agents and people who are the backbone of the industry in Ireland, have been out of work for the last three months of so," he said.
"It is handy for artists because you can release stuff, you can still do Spotify - I released single last week, so it is grand for me - but it is the people that are the whole backbone; the people who are there from the start of the day until the end of the gig and will be there until three hours later ...
"They will eventually go back to work when everything is normal but when everything stopped – much like everybody that can't work during this mad time – everything stopped for them.
"So, a lot of people are absolutely screwed and that is the main reason [for this]."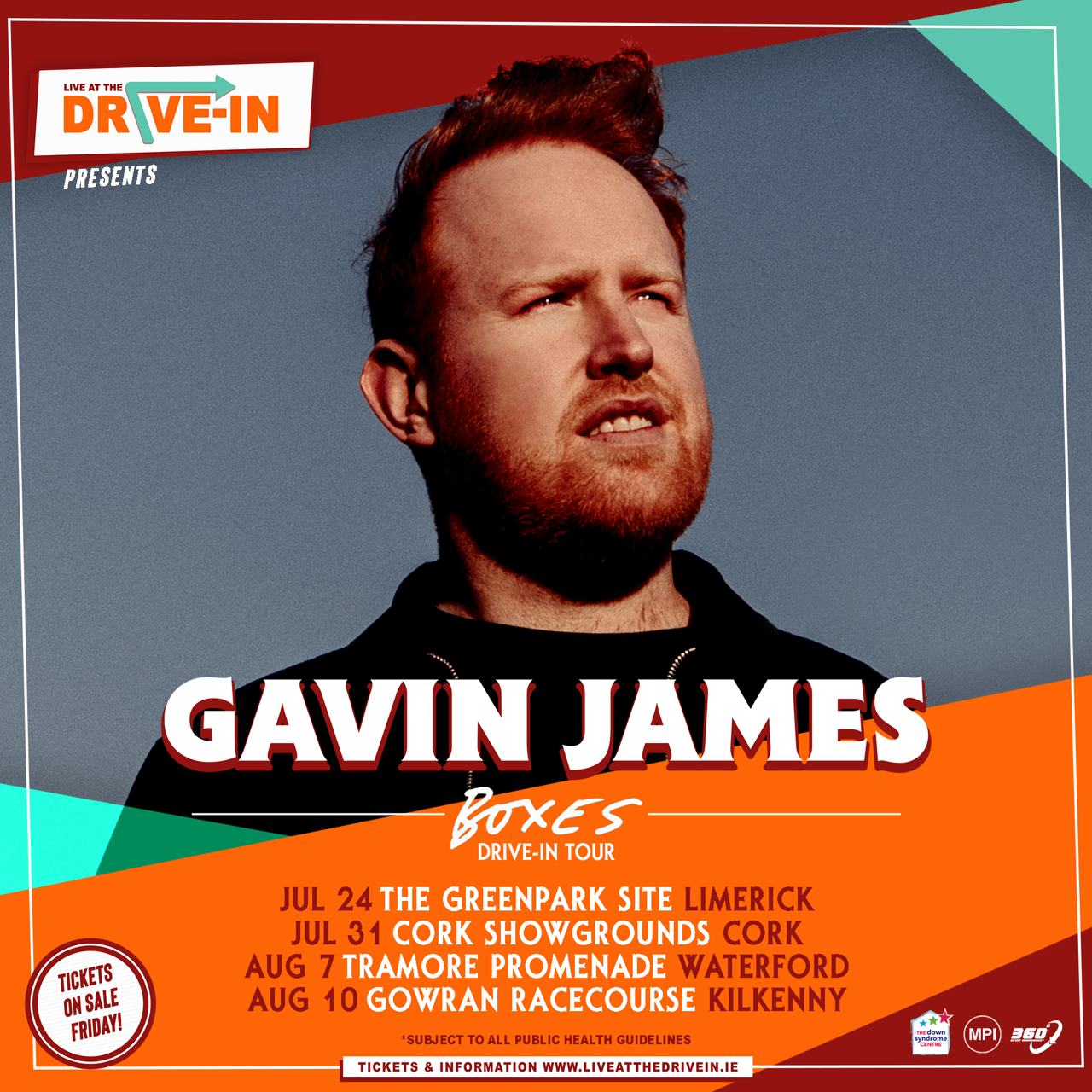 He said organisers are following all public health advice with the series, "making sure that everything is completely safe and everything is super clean."
"It will be good craic," he said. "I'll get everybody to beep their horns instead of singing along. It will be a learning curve for everybody."
Tickets for the series go on sale at liveatthedrivein.ie this Friday, priced at €60 per car.
There are show lined up for Limerick, Cork, Waterford and Kilkenny with more to be announced in the coming weeks.
You can listen back to the interview here: