Gardaí believe a woman who was killed while jogging along the Grand Canal in Tullamore yesterday was the victim of a random attack.
23-year-old school teacher Ashling Murphy was out exercising along a busy stretch of the canal between Boland's Lock and Digby Bridge when she was attacked at around 4pm.
The area between the canal entrance at Main Street and Boland's Lock has been sealed off ahead of a forensic investigation.
A man was being questioned by gardaí in connection with the attack, but has since been released and is no longer a suspect in the case.
On Newstalk Breakfast this morning, Cllr Declan Harvey, Cathaoirleach of Offaly County Council said the people of Tullamore are 'absolutely devastated' this morning.
"It is heart-breaking," he said. "It is hard to swallow."
"I couldn't sleep last night thinking about it. It is a place where myself, my wife and all our neighbours and friends go walking regularly. It is a very popular spot."
He said Ashling was a very talented musician who was well-known around the town.
"Aisling's father plays in a local group – a very popular group," he said.
"Ashling herself is big into music. At Christmas, she came down to O'Connell Square; we had the Christmas market.
"She brought a group of kids from her school to sing Christmas carols with us and that. She will be sadly missed. This is horrifying."
The area is within walking distance of Tullamore Town and is regularly used by walkers, runners and cyclists.
Gardaí are appealing for the witnesses or anyone with any information on the attack to come forward.
They are particularly interested in talking to anyone who was in the area before 4pm yesterday afternoon.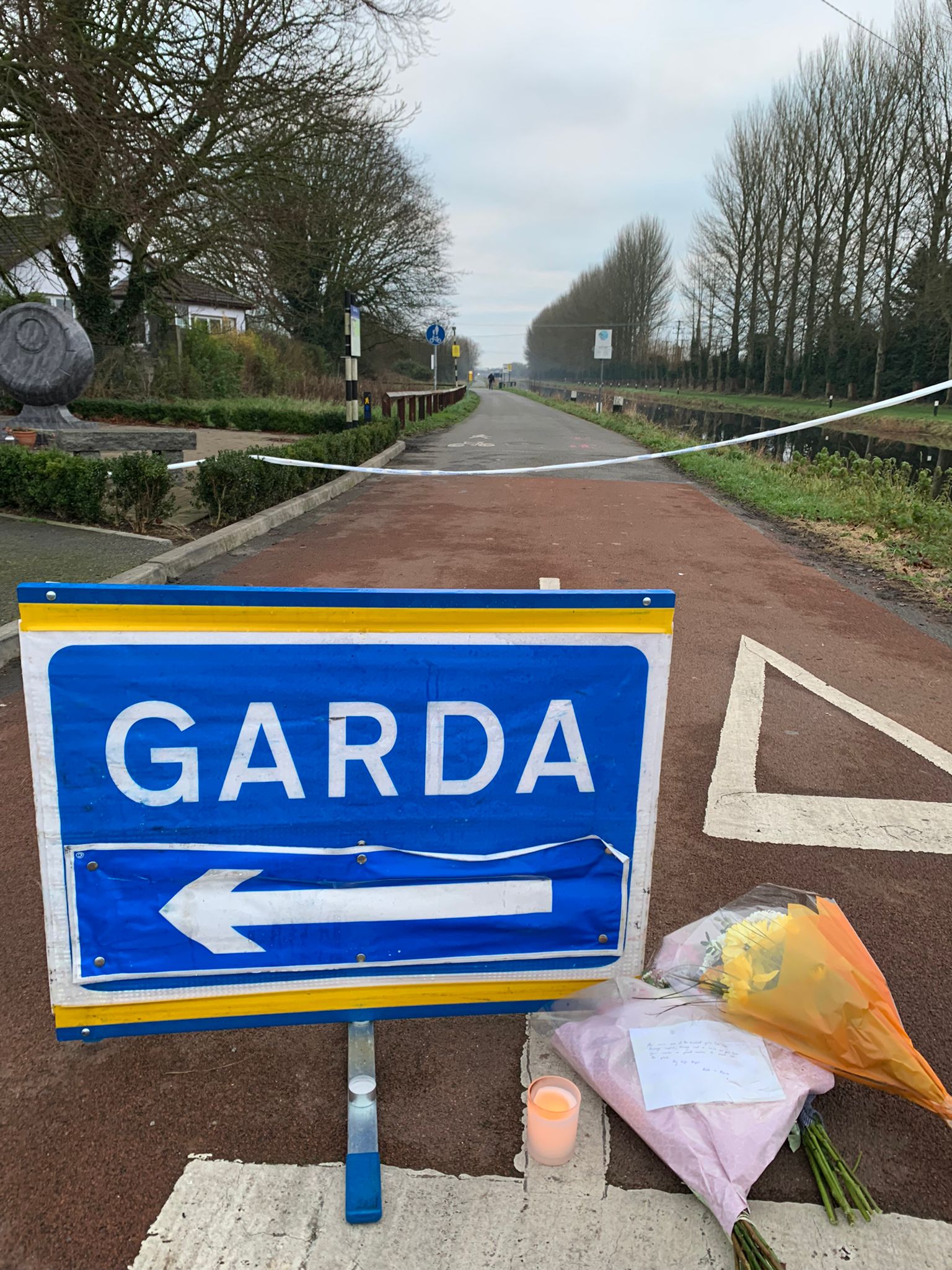 The scene of the attack on the Grand Canal near Tullamore, County Offaly. Image: Stephen Murphy/Newstalk
My thoughts tonight are with the family of the young woman killed in a truly shocking crime, with her friends and with her community.
Please anyone with information, come forward to An Garda Síochána. The Gardai will investigate this awful crime and ensure justice is done.
— Helen McEntee TD (@HMcEntee) January 12, 2022
In a Tweet last night, Justice Minister Helen McEntee urged anyone with any information on the "truly shocking crime" to come forward.
Anyone with information is asked to contact Tullamore Garda Station on 057 932 7600, the Garda Confidential Line on 1800 666 111, or any Garda Station.
Reporting from Stephen Murphy in Tullamore.