The Green Party leader has said he is ashamed at a damning new report on Ireland's environment.
The seventh State of the Environment report from the Environmental Protection Agency (EPA) is warning that the outlook for Ireland's environment is "not optimistic."
It is calling for a "decade of action" to protect the country's wildlife and biodiversity and reduce pollution and climate emissions.
The report warns that Ireland now needs to implement changes "across all sectors and society" in response to the "enduring and systemic challenges" facing our environment.
These challenges include:
Almost 90% of our energy comes from fossil fuels
85% of our listed habitats are now in "unfavourable condition"
The number of 'pristine' rivers has fallen from 500 to 20 in just 30 years
We generate more than one million tonnes of food waste every year
On Newstalk Breakfast this morning, the Green Party leader Eamon Ryan said responding to the environmental challenges facing the country is about protecting ourselves as well as the natural world.
"This is our health," he said. "This is our wellbeing; this is our job.
"We are conscious that this destruction of the natural world is happening because of us and it is only us who can turn that round so it is the willingness that is key.
He said he is "ashamed" of the state of Ireland's environment but noted that this is the reason he got into politics in the first place.
"We have known this for 40 or 50 years," he said.
"We have been aware of the ecological disaster that is unfolding for that length of time and in that length of time we have lost half of nature by wildlife population."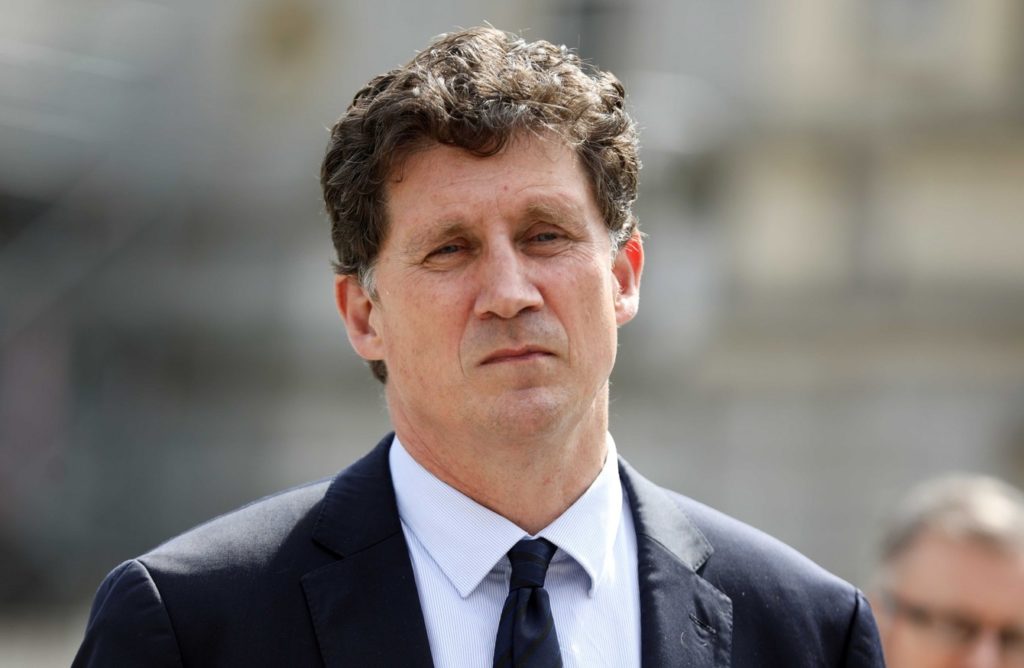 Minister Ryan said Ireland is facing many environmental challenges – but three of the key issues that can be tackled now are "that issue of climate change, improving water quality and restoring biodiversity."
He said government plans to put together an all-island land use plan to protect the environment and the health of our people.
"One of the projects we are going to do in tackling climate change is, for the first time ever, have a really proper land use plan," he said.
"So actually look at the whole island, and we need to do this with our colleagues up north as well as down south. It is single island; pollution does not recognise borders and biodiversity moves across one versus the other.
"We need to plan. The top of that plan has to be the development of a healthy population of people. It is ourselves within nature, within a land-use plan.
"But beneath that then in terms of looking at how we store carbon, how we increase biodiversity, how we improve water quality, how we reduce ammonia and nitrogen and other pollutants.
"The benefit of this approach is, when you look at it in the round and integrate it, it actually is going to be good for us. It is not a negative. It is not a punitive. It is actually going to lead to a better economy and a just transition that is socially more progressive."
You can listen back here:
Main image shows a young Curlew in flight after being released into the wild around Lough Neagh, 02-09-2020. Image: Liam McBurney/PA Wire/PA Images