Schoolgirl Leona Harper and mother-of-four Martina Martin have been remembered at their funerals in Donegal today.
A Liverpool flag flies outside the church in Ramelton this afternoon as 14-year-old Leona's funeral gets underway.
The schoolgirl died in the Creeslough tragedy last Friday after going to the shop to buy an ice cream.
Her classmates lined the roadside as the hearse made its way to the church this afternoon followed by two red tractors.
A keen rugby player, Leona has been remembered as a 'little gem' who loved the outdoors, tractors and her beloved Liverpool football club.
Parish Priest Fr Michael Carney said she enriched the lives of everyone around her.
"Leona's time on this Earth was very short," he said. "Too short."
"But she lived her life to the full. She has made her unique contribution, left her imprint and contributed to the lives of those she loved, lived and laughed with."
Leona will be the seventh of the ten victims to be laid to rest.
This morning, mother-of-four Martina Martin was laid to rest after her funeral mass at St Michael's Church in Creeslough.
The 49-year-old was working in Lafferty's Filling Station on Friday when the blast went off.
At the mass this morning, she was remembered as "a mother hen, a friend to all and the life and soul of a night out".
Fr John Joe Duffy told the hundreds of mourners in attendance that she was a warm and happy presence in the shop where she tragically lost her life.
"If you picked up a bar of chocolate and there was a bigger bar available or a better bargain, she would say, you know you can get a bigger one," he said.
"That was Martina – looking out for people."
Fr Duffy said she was always the voice of reason and never felt sorry for herself – always putting others first.
"She was a straight talker," he said. "She never minced her words."
"The kindest friend you could ever have and the life and soul of a night out."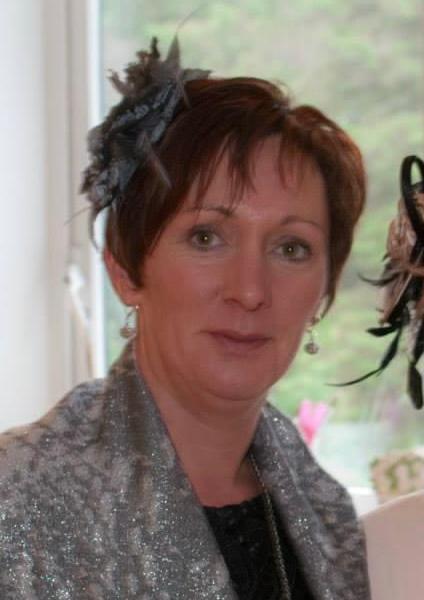 It was at home with her husband Derek and their four children, where Martina was happiest.
"She was the ultimate mammy bear," he said. "She stuck up for you through thick and thin, protected you; she kept you safe and taught you right from wrong."
"She was preparing you for life."
Reporting from Mairéad Maguir and Aoife Kearns.