There have been a further 3,780 PCR-confirmed cases of COVID-19 in Ireland.
Latest figures also show 5,585 people registered a positive antigen test through the HSE portal on Monday.
This gives a total for Tuesday of 9,365.
On this basis, the five-day moving average of cases has dropped back to 9,973.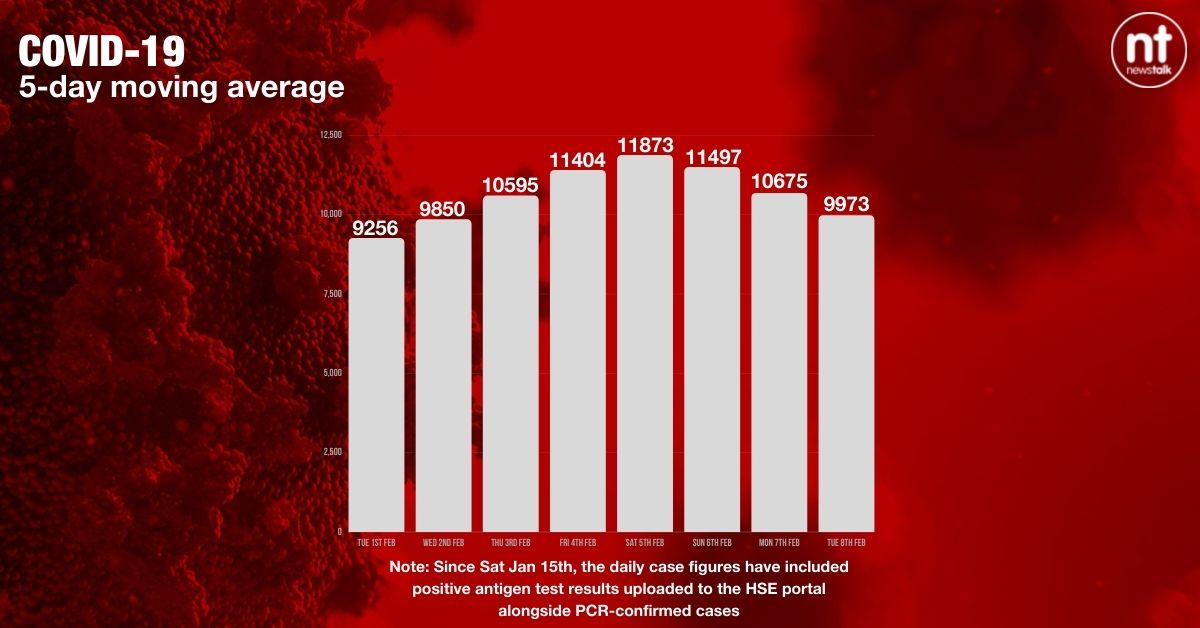 While, as of 8.00am, 646 patients were hospitalised with the virus - of whom 72 were in ICU.