There have been 1,207 further confirmed cases of COVID-19 in Ireland.
The Health Protection Surveillance Centre (HPSC) says 355 patients are hospitalised with the virus - of which 69 are in ICU.
The five-day moving average of cases has dropped further to 1,052.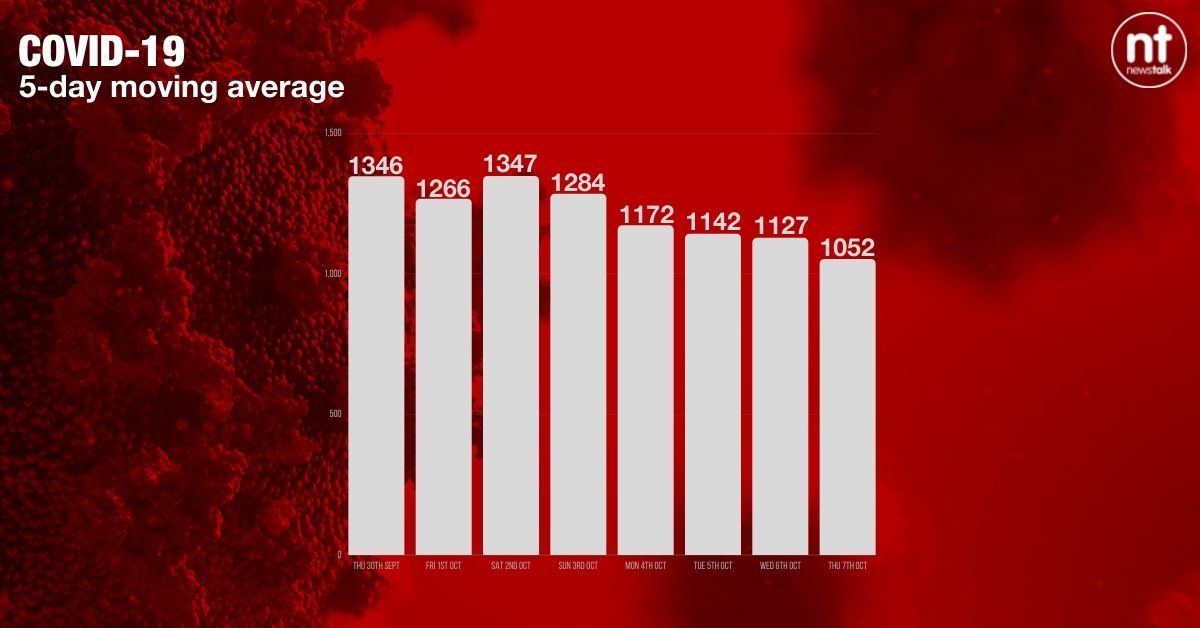 Meanwhile 1,305 new coronavirus cases have been reported in Northern Ireland in the last 24 hours.
There have also been four additional COVID-related deaths there.
Figures show there are 359 people being treated for the disease in hospitals in Northern Ireland, with 33 in ICU.
The Stormont Executive has agreed to lift more restrictions for the region.
They include social distancing in hospitality venues, and a ban on dancing on nights out.
The legal requirement for social distancing in bars and restaurants is to be removed from October 31st.
Nightclubs are also to be allowed to re-open, meaning legal restrictions on dancing in venues will be scrapped.
Bars and nightclub were calling for relaxations so they could prepare for Halloween and Christmas.
Main image: A woman in protective workwear testing a blood sample for COVID-19 in a medical laboratory. Picture by: Wdnet Studio / Alamy Stock Photo